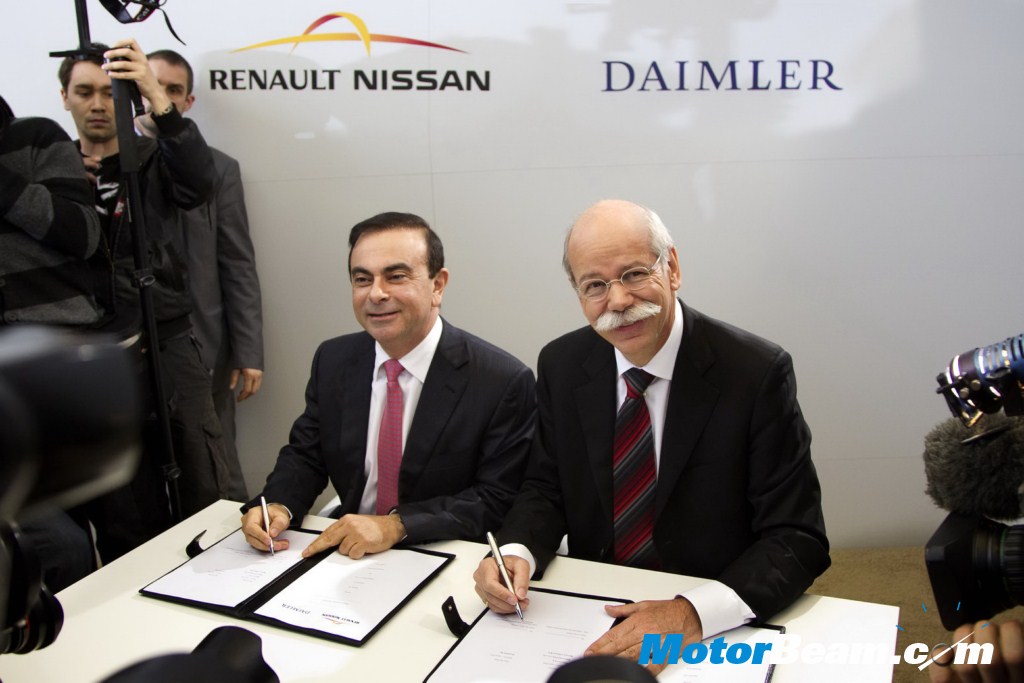 Renault-Nissan and Daimler AG have announced a broad strategic cooperation that will enable both groups to already realise benefits quickly from a range of concrete projects as well as sharing of best practices. A key objective is to increase competitiveness of all partners through a substantial increase in volumes, leading to economies of scale and cost sharing in development. The successor to the current smart fortwo, a new smart four-seater and the next-generation Renault Twingo will be engineered on the basis of a jointly developed architecture. All vehicles will clearly differ from each other in terms of product design. One main characteristic of the new architecture will be the unique rear wheel drive concept used by current smart vehicles. The launches of the jointly developed models are planned for 2013 onwards.
The focus of the cooperation in the powertrain area is on the sharing of highly fuel-efficient, diesel and gasoline engines between the Renault-Nissan Alliance and Daimler. Daimler will be able to utilize Renault-Nissan Alliance engines and capture additional sales potential for Mercedes-Benz' future lineup of premium compact cars, while the Renault-Nissan Alliance will improve its capacity utilization. Daimler will provide gasoline and diesel engines out of its current portfolio to Infiniti. Infiniti will be able to utilize Daimler engines, while Daimler will improve its capacity utilization.
Daimler, Renault and Nissan will also cooperate on future gasoline and diesel engines. Final production decisions for newly, co-developed engines will be taken at a later time, seeking a production network that is well balanced, thus benefiting all sides. The companies have also agreed on a close cooperation in the light commercial vehicle segment. Mercedes-Benz Vans will expand its portfolio to offer an all-new entry-level, intended for commercial usage, from 2012 onwards. In addition to cooperating on small commercial vehicles, selected powertrain components will also be shared to enlarge mid-size van product offering and sales volumes.