Revolt RV 400 Electric Bike Revealed
RV 400 claims a range of 156 km and the electric bike is set to launch in July.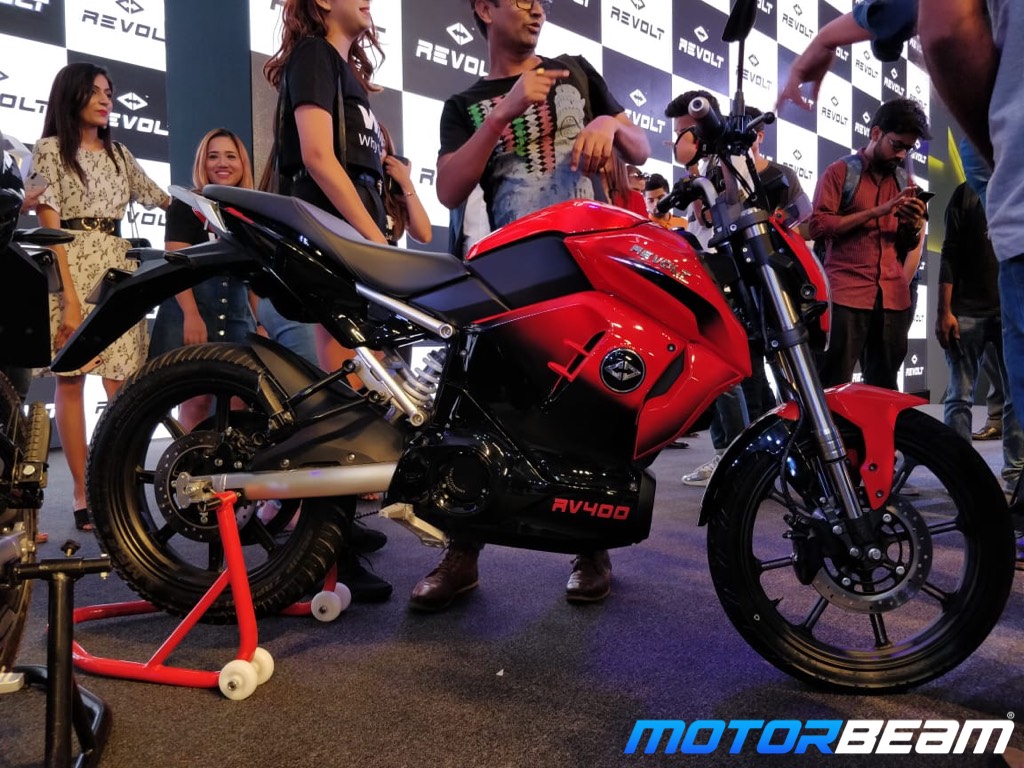 Micromax co-founder Rahul Sharma has come up with a new electric vehicle brand Revolt with RV 400 being the first motorcycle to be revealed. The bookings of this electric bike will commence from 25th June for Rs. 1000/-. Bookings can be done online from RevoltMotors.com and Amazon.
The deliveries of the RV 400 will begin next month onwards, price announcement will be made at the same time. The bike will be launched across 7 major metro cities in the next four months of time. The bike will be available in two colour options – Rebel Red and Cosmic Black.
It is a smart electric motorcycle that comes with remote connectivity via the Revolt App. Battery of the bike will be available at Mobile Revolt Swap stations and it can also be home delivered, adding to the convenience. It comes with a portable battery that can be charged in 4 hours with 15 Amp socket.
The Revolt RV 400 comes with an ARAI certified range of 156 km. The bike can be controlled via Revolt app that has features such as bike locator, door-step battery delivery, mobile swap stations, anti-theft, sound selection and preview, etc.
There is a 4G enabled IOT device on the bike and the app gets OTA updates that can be pushed to the bike to resolve technological glitches. There are a lot of features that the owner can access via the app including geofencing, documents storage, ECU updates, payment gateway integration, bike location sharing, bike statistics, range info, change motorcycle sound and volume, user trip details, etc.
Revolt RV 400
– The electric bike from Revolt will be available for bookings from 25th June
– It will be launched across all metro cities in the next 4 months
– Price announcement and first phase of launch in July