Round The World On A Ducati Multistrada 1200 S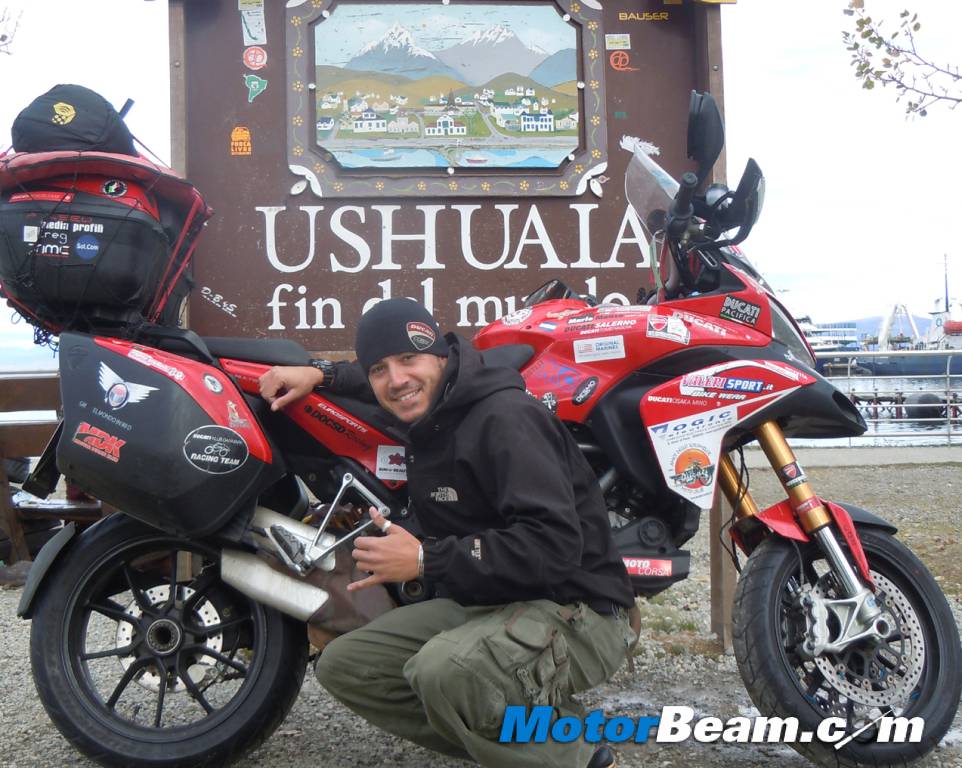 Paolo Pirozzi just completed his around the world adventure in 350 days, which saw him go through five continents, using eight set of Pirelli tyres. The 1 lakh km trip began at World Ducati Week in Misano in June 2010 and ended with his arrival at the racetrack of Imola at the end of May 2011. The Neopolitan adventurer did all this on his Ducati Multistrada 1200 S, which he has named as Lidia. This is not the first time he has undertaken such cross country rides, he had earlier done Bologna to Beijing on his Monster 900.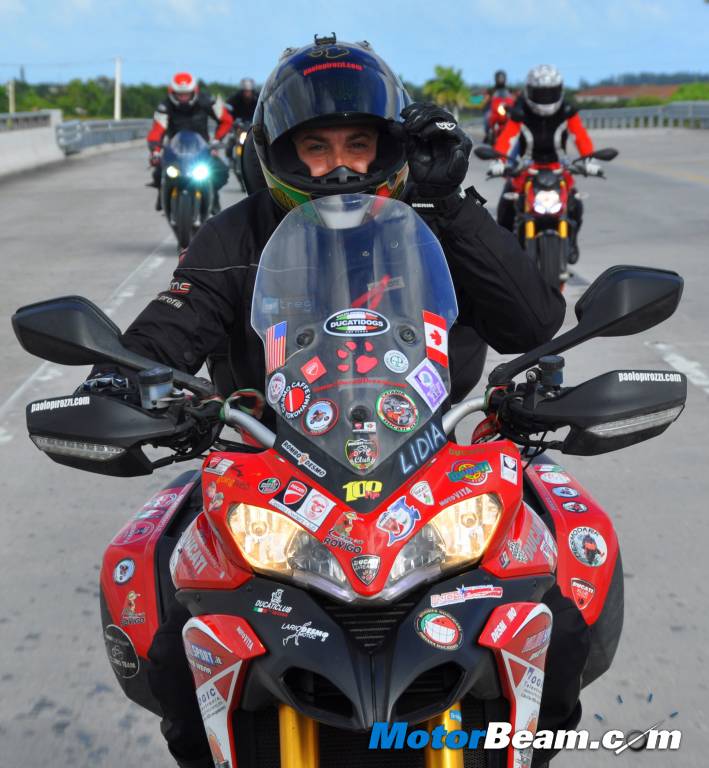 The challenge of this voyage was supported by Ducati, who helped with his logistics and carefully took note of Paolo's valuable technical feedback during the journey. The journey went through Greece, Bulgaria, Romania, Belgium, Eastern and Northern Europe. The 31-year-old President of the Naples Ducati Dreams Club, Paolo Pirozzi, is motorcyclist by profession and has clocked up over 4.5 lakh kms on his Ducati motorcycles. His latest trip visited 80 of the D.O.Cs (Ducati Owners Clubs) located around the globe.