Royal Enfield Changes Its Stripes, Unveils New Logo, Modifies Cluster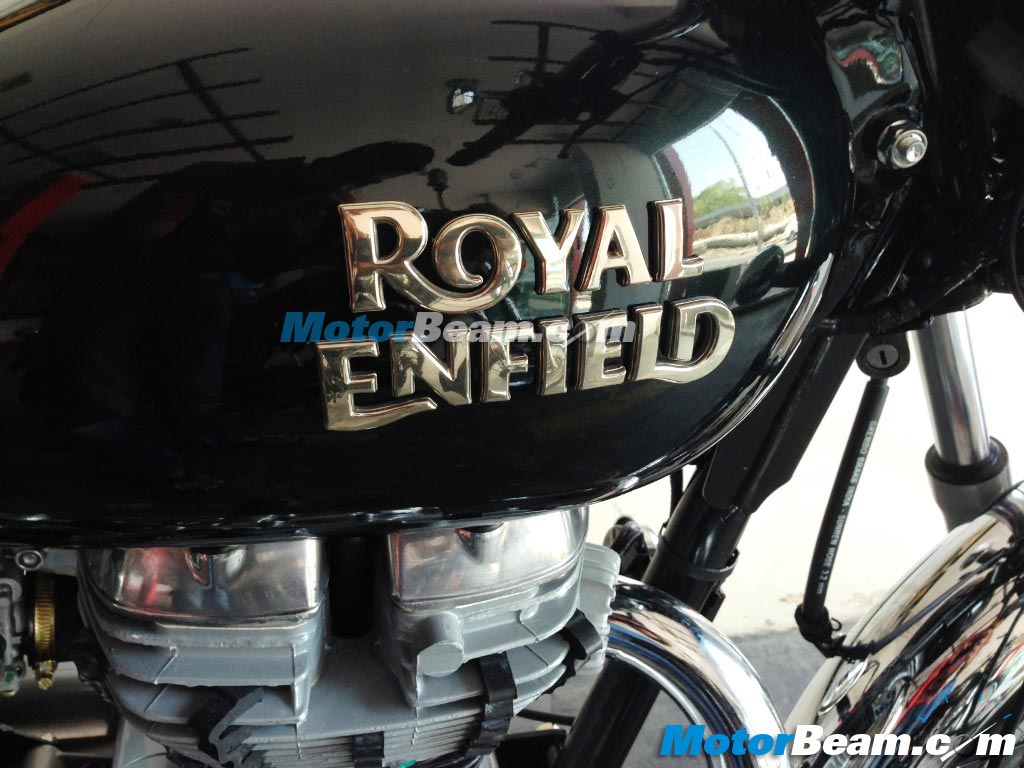 The world's oldest and legendary two-wheeler maker Royal Enfield has 'changed its stripes'. That's what the company said when it unveiled its new logo that will proudly sit on every motorcycle's tank from now on. Royal Enfield which is now on the verge of evolution has been upgrading its engines with new technology along with the addition of a whole new range of products. Not only the logo, but the company gets an all-new crest, monogram and wings for its motorcycles.
Royal Enfield has given its iconic logo some subtle but effective revisions for a whole new appeal and must we say, the new logo certainly encompasses the manufacturer's illustrious history spanning over a century with a hint of modernity. The classic font style has been replaced by a more flowing design that looks contemporary while holding on to the traditional values. The tough lines have gone rather soft now for a curvaceous look, especially the wings.
Apart from the new logo, Royal Enfield has also updated the Thunderbird with two new colours namely 'Lightning' which essentially is a shade of brown and 'Marine' which is a blue colour. Another new colour is in the pipeline for the Thunderbird 350 which comes from the TB500, matte shade. The Classic and Thunderbird motorcycles have also been updated with a slightly revised instrument cluster sporting the new logo and monogram. The Continental GT though with the new logo will arrive soon at dealerships.
Certainly, with the changing markets and the buyer needs, Royal Enfield too needs to evolve in order to survive. However, for a company with an iconic status globally, change does not come easy and it is thus very important that they stick to their roots amidst plans to move forward. The Chennai based two-wheeler maker plans to expand to newer markets globally and a new identity which will surely help the company connect with a wider base, youth and old alike.
The company is also working on bringing an all-new 400cc single-cylinder engine for its upcoming range of motorcycles, and is focusing to capture the mid-size 250-750cc segment, over the next five to seven years across different markets. In India too, both the Royal Enfield plants are being expanded to accommodate the increase in production capacity with the factories set to manufacture a combined 5 lakh units annually by 2016.
While Royal Enfield purists may not be much in favour of the new logo, it does come as a good move, especially considering the manufacturer's long term plans. Royal Enfield might be going the Triumph way, but it is a welcome change. Nonetheless, what do the aficionado's have to say about the new logo? Let us know in the comments section below.