750cc Royal Enfield Twin-Cylinder Bike Spotted On Test
The much rumoured 750cc parallel twin engine by Royal Enfield was spotted undergoing testing in the chassis of the Continental GT. The potential Continental 750, was spotted testing in Spain, and the engine is speculated to go under production by 2017.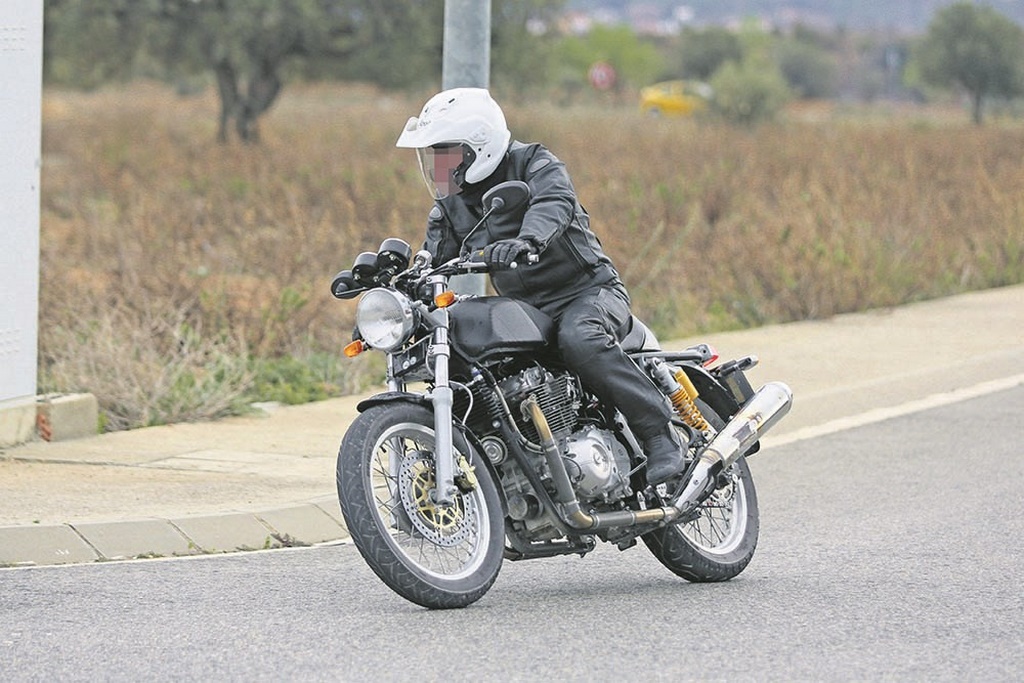 Royal Enfield have been on a path to re-invent themselves. While many argue it's against tradition, and should not be done, I have a very different opinion regarding this particular debate. While the drawn out discussion is for some other day, I'll simply say this. Modern technology doesn't always kill the soul of anything automotive. In 2013, Royal Enfield gave me my trump card, the Continental GT. The GT stands as one of the most desirable shapes to own. However, in spite of its retro looks, the bike packs a healthy serving of modern technology. The bike also got authentic clip-on handle bars, unlike some famous machines on our roads which retail with faux units. *cough* Pulsar *cough*.
RE seems to be back at it now, this time testing out a new 750cc parallel twin motor that would catapult the brand into the big leagues. The motor was spotted testing in one of RE's test mules in Spain. The test mule too is an interesting prospect. What RE has done, is extended the chassis of a Continental GT, to fit the larger engine (a Continental 750 maybe?). We also know that the chassis already had a provision for a twin exhaust setup which was seen on the test bike. The bike was spotted in Spain, with the British development team in sight.
While little is actually known about the engine itself, we can see from the images that it is a parallel twin. Also with rumours of RE working on a brand new 750cc engine were floating around for some time now. It doesn't take a genius to put two and two together. Another point to note, is that the engines seem to be carburetted rather than fuel injected. This could point towards and Indian debut, as the current Euro 4 emissions are impossible to meet with carburetted engines.
RE has also been roping in some top developers and designers of the motorcycling world. The designers responsible for the Continental GT, also worked on the Triumph Daytona 675. The company stated that it will be focusing on the 250-750cc category for the next five years at least, before moving up or down. A production version of the 750cc engine is expected to be seen by 2017, and the finished product should go on sale by 2018 in India.
Royal Enfield Twin-Cylinder Bike
– Royal Enfield's new 750cc parallel twin was spotted testing in Spain
– The engine was retro fitted into a Continental GT's chassis
– The engine is expected to go in production next year, and will be launched by 2018
– By the looks of it, we might get a Continental 750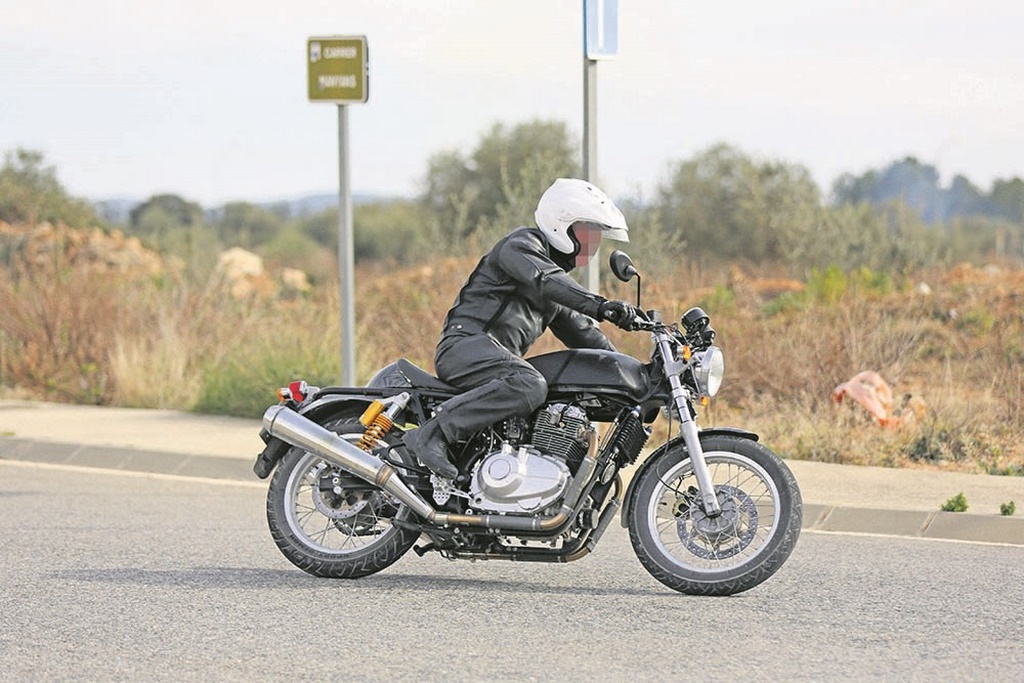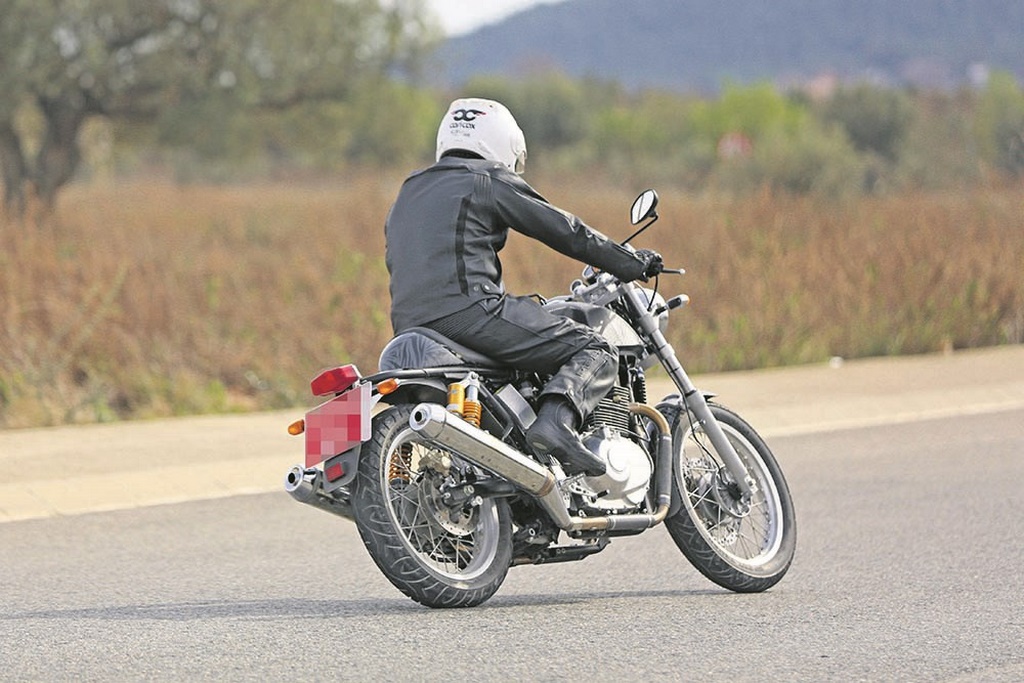 Source – MotorcycleNews.com