Royal Enfield Opens Exclusive Showrooms In France & Spain
Royal Enfield sees a lot of potential in the European market as they plan to accomplish themselves as a market leader in the mid-size segment.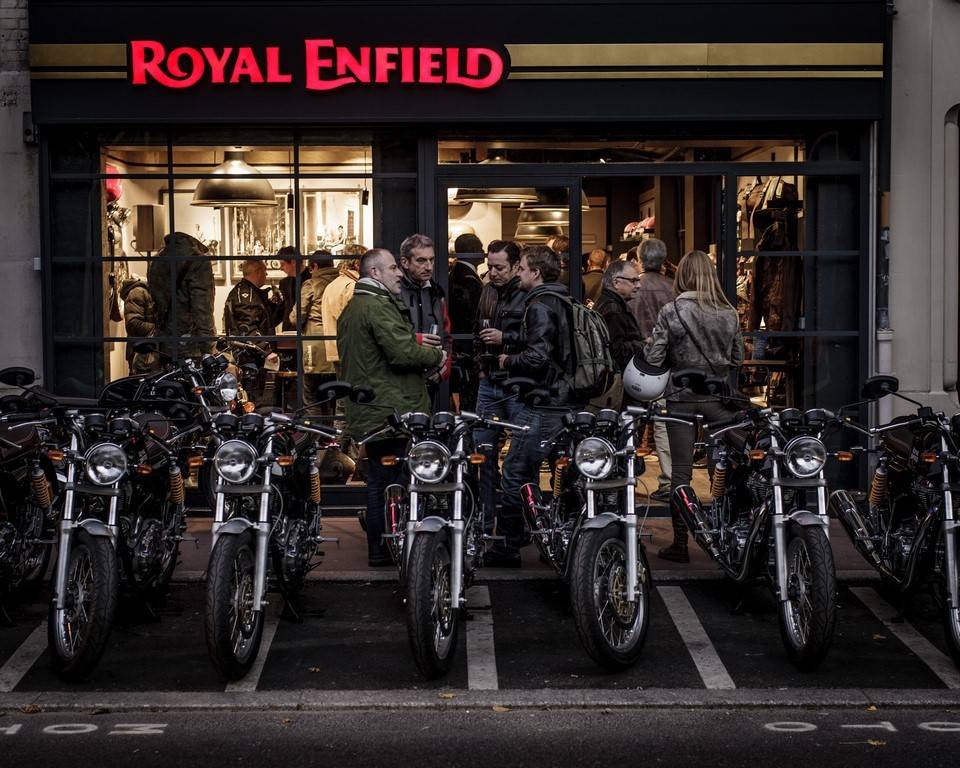 Indian motorcycle legend, Royal Enfield launched its first exclusive store in Paris (France) and Madrid (Spain), expanding its wings over the European market. It is the oldest motorcycle brand in continuous production and initially started their venture with production of cycles, now the company's primary focus is on growing and expanding the mid-size segment (250cc to 750cc) globally with the diversified range of motorcycles it offers.
These stores will also retail exclusive Royal Enfield gear and merchandise which was recently launched by the company. They also showcased their limited edition Despatch Motorcycles with three solid new color options – Battle Green Despatch, Desert Storm Despatch and Squadron Blue Despatch, all of them feature a special camouflaged paint job inspired from the World Wars and look quite imposing.
Royal Enfield is planning to broaden its reach in the European Market, especially in Spain and France. The brand achieved a significant growth of 60% in France this year as compared to last year and they also intend to open 3 new outlets there very soon. Figures from Spain are even more overwhelming as they achieved a massive growth of 300% between January to August 2015 where as the overall two-wheeler market in Spain grew by around 23%. This boost in sales encourages Royal Enfiled to continuously expand its network in the international market. Currently the brand has dealerships in more than 30 countries world wide.
France and Spain are two very important markets for Royal Enfield in Europe as they are fuelling the growth of the British brand. The company believes their products are evocative and offered at affordable price points, thereby luring customers. The automaker also believes that their new stores help in showcasing their brand philosophy of 'Pure Motorcycling'. The concept of the store is to replicate the living room of a motorcycle enthusiast.