Second Generation Jaguar XF Teased, Unveil On 24th March
The 2016 Jaguar XF draws heavy inspiration from the baby Jaguar XE and will make its public debut at the New York Auto Show on 1st April while its unveil will take place on the 24th of March.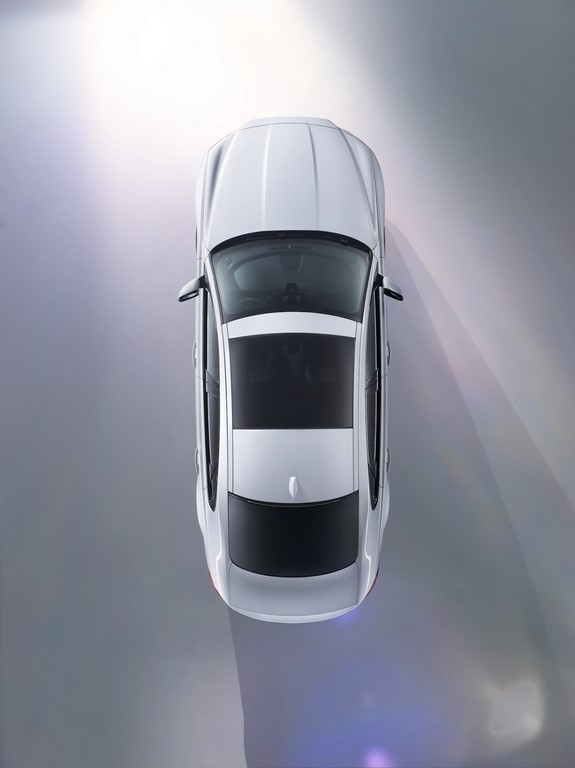 The XF is currently the entry level sedan from Jaguar which has been manufactured since 2008. The executive luxury sedan was launched in the Indian market quite some time back and had also received a facelift in 2011 with new added features and improved styling. The XF is now heading towards the end of its life cycle and the second generation XF is going to debut at the New York Auto Show on 1st April 2015. The unveil of the car will take place earlier on the 24th of March.
Jaguar has just released teaser shots and a video of the upcoming new XF online. Not many details of the sedan can be see through the pictures as it provides a bird's eye view of the XF. But the the new Jaguar XF's styling definitely seems to be heavily derived from the Jaguar XE, making the car look more sporty and much younger. The vehicle gets sharper lines on the hood and the sloping rear windshield resembles that of the flagship XJ to quite an extent.
The interior shot reveals the complete dashboard which again is very similar to that of the XE, but is made with more premium materials to differentiate it greatly from Jaguar's cheaper offering. The new XF gets a digit instrument panel along with a large LCD screen which is neatly placed in the centre console. The dashboard design looks more premium than the outgoing version and the central air-con vents now seem to be better placed.
The new Jaguar XF will be based on the new aluminium-intensive architecture named iQ[Al], on which the XE is also based and will be lighter than the current generation model by 100 kgs. The 2016 Jaguar XF will be powered by the company's new line of Ingenium engines which were showcased earlier on the XE. Meanwhile the current model is powered by a 2.0-litre petrol unit that churns out 241 PS of power and 340 Nm of torque, while the 2.2-litre oil burner delivers 190 PS of power and 450 Nm of twisting force.
The Jaguar XF had initially been doing decent numbers when the facelift was launched in India, but hasn't been able to come to the public mind lately due to stiff competition from its rivals like the Audi A6, BMW 5-Series and Mercedes E-Class, which have been selling well. Jaguar definitely has high hopes from the upcoming XF and will indeed make the competition in the executive luxury segment spicier.
[youtube:https://www.youtube.com/watch?v=FRSOoK_NVVo 540 375]