Shahrukh Khan To Talk About KTM Motorcycles!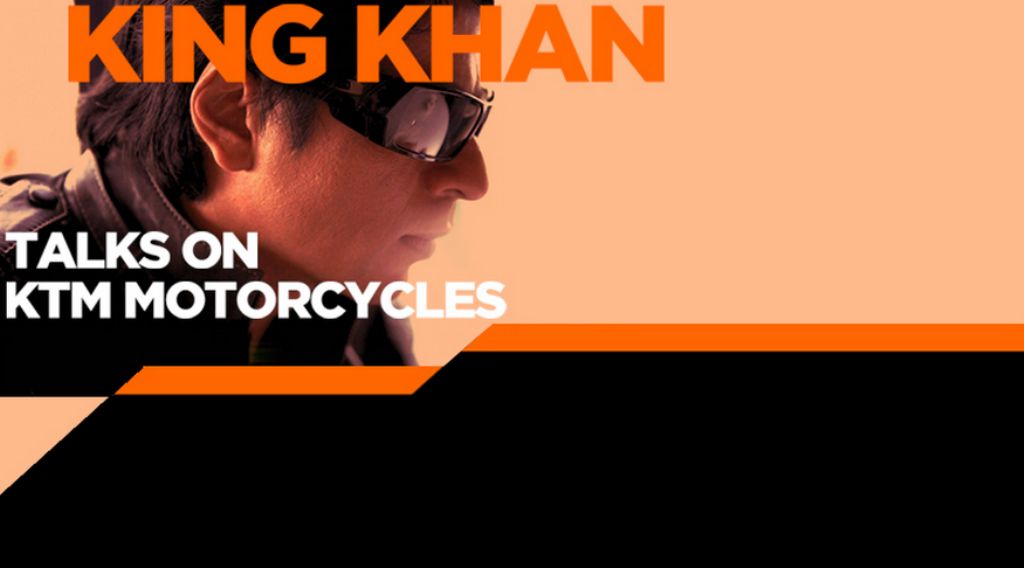 What the deuce. Is that what struck your mind when you first read the title of this post. Don't worry, you are not alone. We felt the same when we came across this on facebook. Shahrukh Khan is heavily promoting his recently released movie "Chennai Express". To reach the younger audience, the Bollywood star will speak about KTM motorcycles tomorrow, 16th August, 2 PM. The live webcast will be streamed on facebook HERE.
Now KTM hasn't released any information on what all this is about but after a bit of digging, we came to know that SRK owns a Duke 200, which was apparently gifted to him by Rajeev Bajaj (not confirmed though). His Duke 200 is heavily customised with KTM PowerParts and he usually takes it out early mornings for a ride with his son. Shahrukh Khan is the brand ambassador for Hyundai in India and he could also soon be routing for team Orange!
So what do we expect him to talk? Probably about his new film, KTM motorcycles, safe riding, etc. Either way, if you are a SRK fan, you don't need to wait much longer as the clock is ticking and the promotional event isn't far. That said, do you think SRK will cast a positive effect for KTM in India, considering he is one of the most influential people around?