Shinrai Toyota Dealership Opens At Nariman Point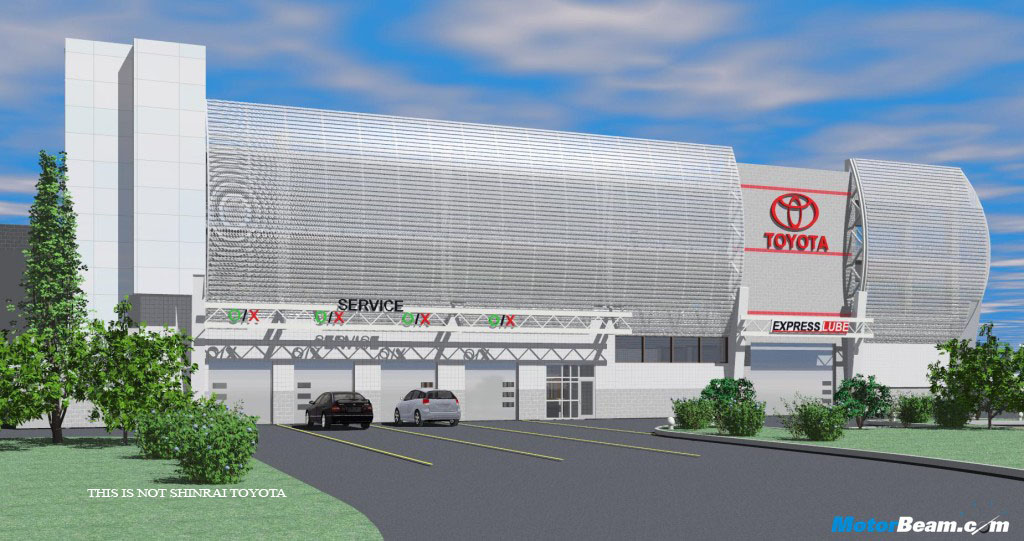 Toyota has opened a new showroom at Nariman Point in Mumbai, taking the total count of dealerships in the country to 90. Currently in Mumbai and Thane, Toyota has four 3S outlets and one 1S and 2S outlet each. Shinrai Toyota is based on the latest DIVA facility concept and showcases advanced features and systems of the Toyota brand and is aimed at providing Quality Experience to its customers. The Shinrai Toyota showroom occupies an area of approximately 3,800 sq. ft. in the ground floor of CR2 Mall, opposite the Trident hotel. The showroom includes a four car showcase area, latest accessories on display, cafe counter and customer lounge.
"We have moved a step closer to our customers in Mumbai. With this state of the art showroom built by our partner Shinrai, Toyota will set new standards in customer service. The attempt is to bring in freshness and newness to our showrooms, keeping in mind our customer's evolving needs. Our aim is to differentiate ourselves by providing best in class quality to our customers," Hiroshi Nakagawa, MD, Toyota India said.