Simple Energy Caught Road-Testing One EV Months After Launch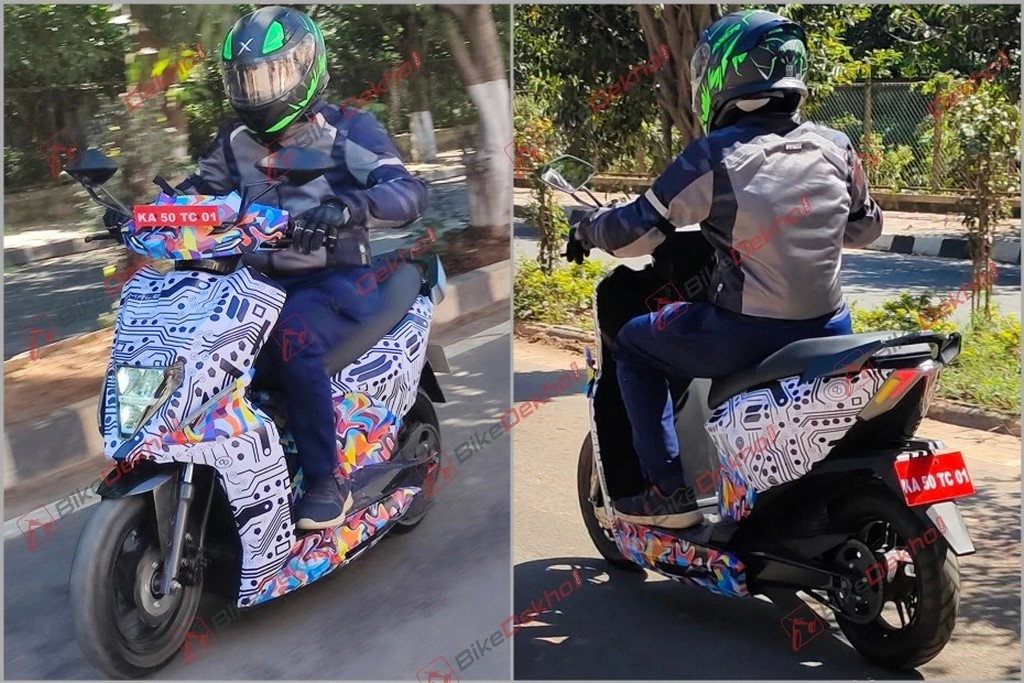 The Simple One that was spied had a rather interesting wrap
Remember the Simple Energy One electric scooter? Well, it has been spied being put through its paces on public roads, recently.
Launched on Independence Day this year at a price of Rs. 1,09,999/- (ex-showroom), the electric scooter has good specifications to boast about.
It featured a 4.8 kWh battery (with a removable module), a 7 kW (9.4 BHP) electric motor putting out 72 torques, a top speed of 105 km/hr and maximum range of 236 km per charge.
This first product from the Bengaluru-based electric vehicle (EV) maker, which can be fully charged in 4 hours, also has a 7-inch touchscreen, 4 ride modes, dual disc brakes, 30-litre under-seat storage and a dedicated app.
It is said the recently spied Simple One is being tested for durability, range and performance. Speaking of which, the model that will be delivered to customers will supposedly have more poke.
Wondering why the Simple One has been camouflaged even after it having been introduced to the world? Well, the electric scooter is set to receive mild tweaks to its styling, that is why.
Deliveries of the recently spied Simple One, which will come with 3 years worth standard and battery warranty, are expected to commence early next year.
It will be made at the company's first plant that is being built at Shoolagiri in Tamil Nadu with an area of 2 lakh square feet. The factory will be operational next year upon completion of the first phase. When fully built, the facility can produce 10 lakh EVs a year.
In addition, the company aims to build a second factory at Dharmapuri (also in Tamil Nadu) and has recently signed a Memorandum of Understanding (MoU) with the State government.
The facility, dubbed the world's largest 2-wheeler factory, will be built at an initial investment of Rs. 1000 crores over 600 acres of land. It will be operational by 2023.
In all, over the course of the next 5 years, Simple Energy aims to invest Rs. 2500 crores to develop its business.