The Sin R1 Supercar Is Impressively Fast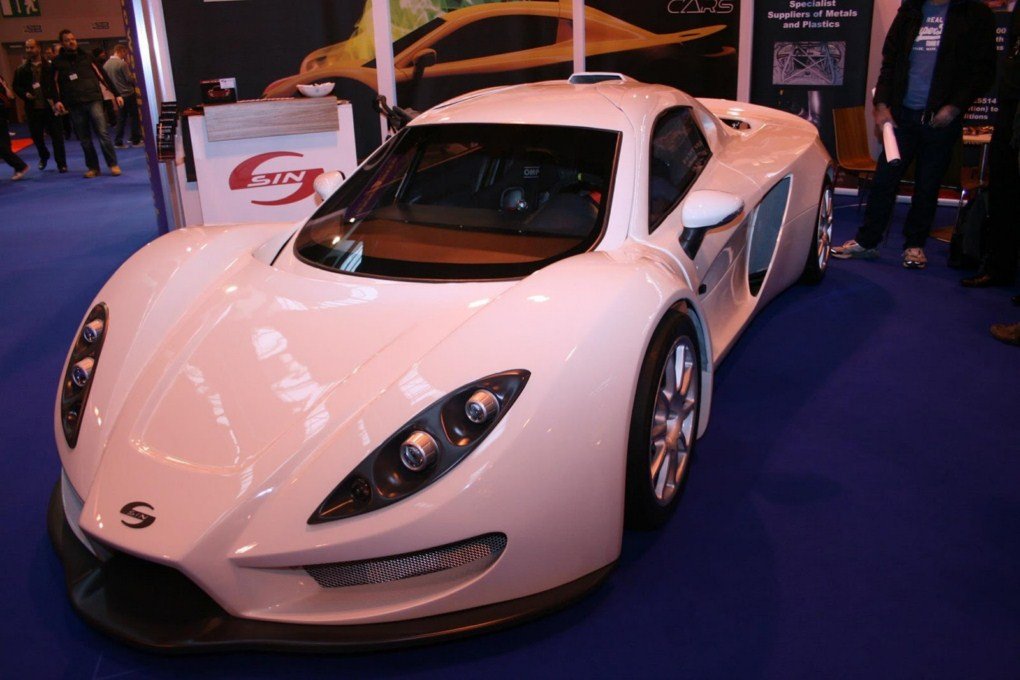 This white painted sculpture is a work of a German firm Sin based in Munich. Sin earlier specialized in making custom-made race cars for private buyers. They have now ventured into the commercial market by presenting the Sin R1 (Yamaha is not impressed) at the Goodwood Festival of Speed last week. The R1 has some amazing performance on offer. The R1 tips the scale at 1200 kgs thanks to a tubular spaceframe chassis and a carbon composite passenger cell. The weight distribution is 40/60 front to rear. A swooping hood, sharp angular nose, raised arches and flat body gives it a very typical race-car look.
The Sin R1 is powered by a General Motors sourced 6.2-litre, V8 LS3 engine which has proudly powered the outgoing Corvette. This mid-mounted engine produces 525 BHP of power and a torque of around 670 Nm. The supercar is rear-wheeled and couped to a Graziano six-speed manual transmission. The result is high performance figures similar to other biggies in the race. The Sin R1 has a top speed of 320 km/hr and clocks 0-100 km/hr in 2.5 seconds.
To help efficiently halt the Sin R1, doing its work is an AP Racing brake system with 362 mm racing calipers. The wheels are 19-inchers with 265/35 tyres at the front and 325/30 tyres at the rear. The rack and pinion steering comes from Titan. Sin has worked in close collaboration with British firm ProFormance Metals to develop the lightweight chassis. Most importantly, the Sin R1 seems its here to stay rather than just make an appearance and never to be heard of, special credits to the performance. The German company has not announced the pricing yet.