Skoda Fabia Gets Few Updates In India
Skoda has surprisingly updated the Fabia hatchback alongside the Rapid. The minor updates are similar to the Rapid, which includes a new steering wheel, updated AC control knobs and a redesigned gear lever. The carmaker has stopped production of the Fabia in India due to poor demand but the car is yet to be discontinued until they clear existing stock. At the Skoda Octavia's launch, the company officials confirmed that the Fabia is very much on sale and has not been discontinued. However, we believe that the Fabia has been updated as a cost saving measure by sharing the parts with Rapid and will be discontinued by the end of this year.
The pictures of the updated Skoda Fabia from Team-BHP reveal the changes done on the updated model. The new steering wheel pattern is just like the Rapid, inspired from the new Octavia. Instead of the rotary AC control knobs, it gets Volkswagen Polo like switches. The rounded gear lever now gets replaced by a squarish one, seen on the new Octavia. Even after the slight changes on the Fabia, the automaker will find very few takers. The Fabia has had a bumpy ride in the Indian market because of being overpriced, facing tough competition.
The next generation Skoda Fabia will be launched in 2014 with extensive design and styling changes. It will naturally follow the new design language seen on the latest Octavia but will not be based on the latest Volkswagen Group's MQB platform. We can expect high localisation with the new Fabia in India for aggressive pricing. Skoda India couldn't manage competitive pricing with the Fabia and had tight profit margins, hence the dwindling sales and discontinuation. Skoda is also expected to launch the Euro-spec Rapid sedan that will be positioned between the Rapid and Octavia.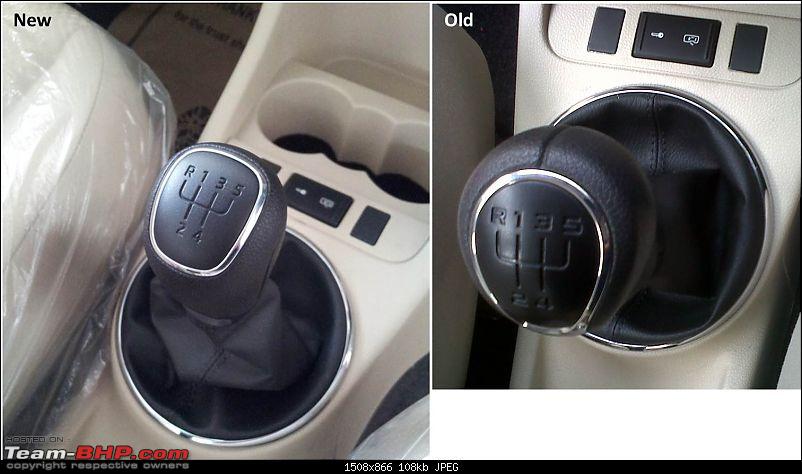 Pictures Source – Team-BHP