Skoda Says Goodbye To Fabia vRS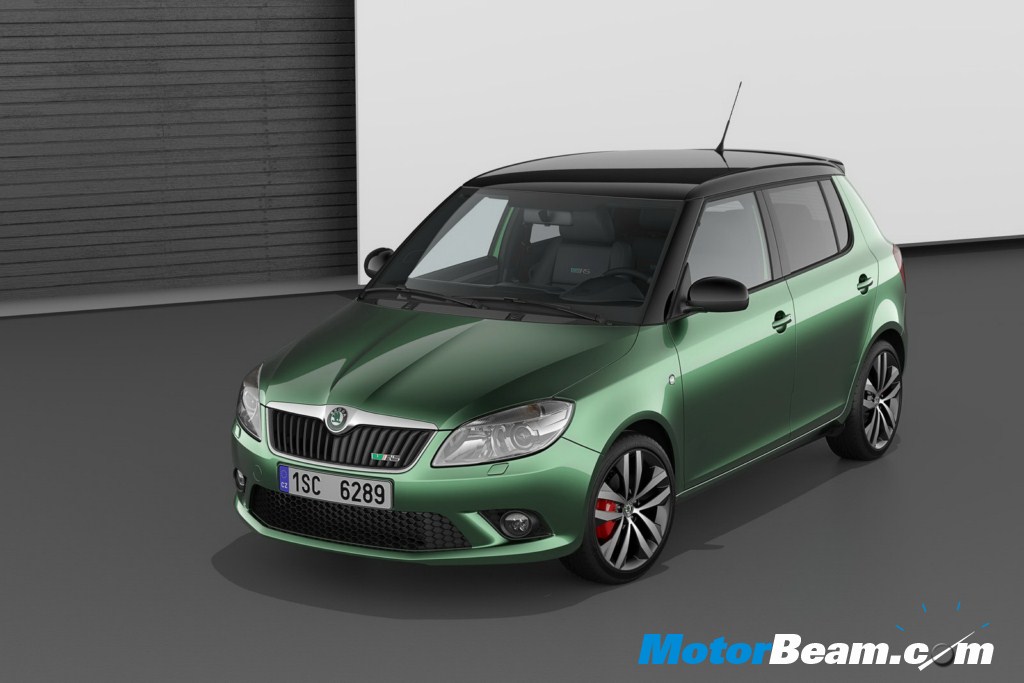 Skoda recently discontinued its premium hatchback, the Skoda Fabia owing to poor sales figures. Now it has announced that the vRS Fabia will be discontinued as well. The decision came in as the hot hatch was suffering the same fate globally as the regular Fabia did in India. The next generation of the Skoda Fabia is due to come out in 2014 and the Czech car maker has confirmed that the next generation will no longer feature a vRS edition. The current model is powered by a 1.4-litre TSI petrol engine that pumps out an impressive 176 BHP of power and 250 Nm of torque.
Skoda CEO Winfried Vahland stated that the reason behind this decision is a lack of market penetration by the Fabia vRS. Essentially people wanted the looks of the vRS with the practicality of a normal hatchback. This was where the Skoda Fabia Monte Carlo was introduced and it saw production numbers of 20,000 units when Skoda had estimated the demand to be a little over than three thousand units.
The hot hatch market includes big players like the Fiat Punto Abarth, Suzuki Swift Sport and the Ford Fiesta EcoBoost. The Fabia vRS despite being a major player in the segment could not bring in the numbers in its sales the way it did on the spec sheet. Skoda has no plans for a replacement, but plans to introduce a larger SUV to its range. Currently, Skoda only offers the Yeti in the SUV segment, but at a length of 4.22 metres, it isn't a lot larger than a hatchback although it has surprisingly good off-road abilities. Sadly Skoda must bid adieu to the Fabia vRS, but existing drivers will continue to reap the benefits of owning a brilliant performance hatchback.
– Tushar Kamath