Hyundai Plans i20 GT Influenced From WRC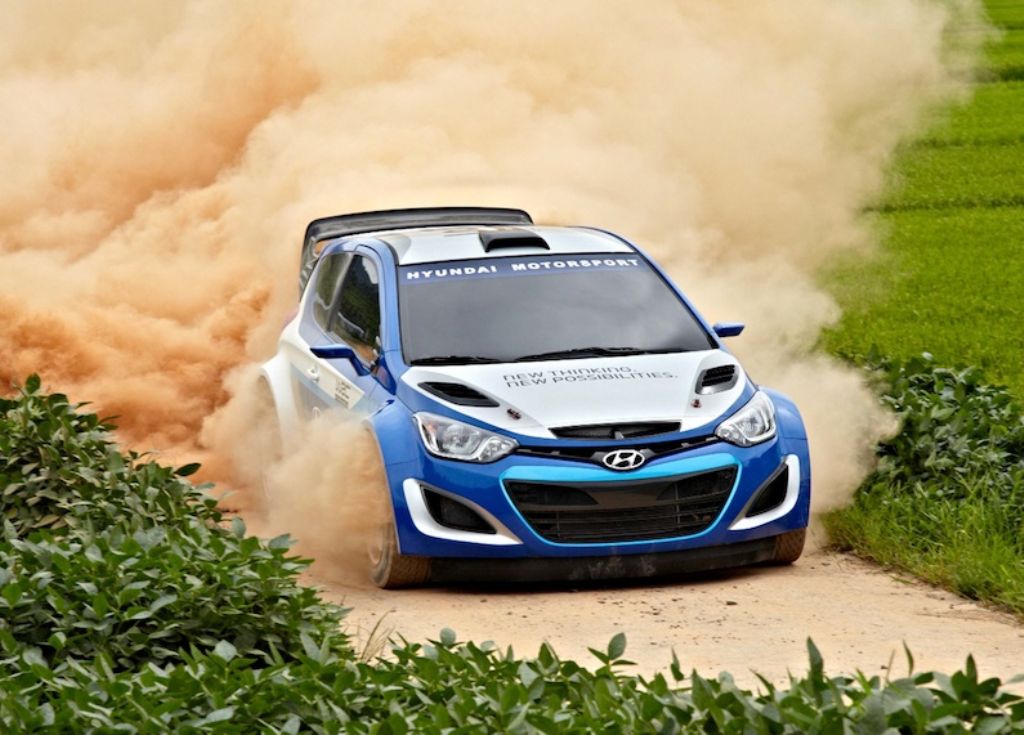 Hyundai first debuted its i20 rally car at the 2012 Paris Motor Show. Ever since, it has endured 12 months of testing in order to get it ready for the arduous WRC endeavor. The Korean company is building this car at the firm's research centre in Germany. Hyundai is concentrating on developing its motorsport team and in view of the same, the i20 GT is being prepped for the WRC. The rally specced i20 GT is speculated to be powered by a 1.6-litre 4-cylinder turbocharged engine. It is the same engine being used in the KIA PRO_CEE'D GT model. The power output will be well over 200 HP making it one fast hot-hatch.
The i20 GT is set to usher in Hyundai's return to top-flight motorsports, and will battle against the likes of Ford, Citroen and Volkswagen which are currently contesting in the 2013 season. It is evident that Hyundai is serious about the WRC programme since they have invested close to 5.5 million Euros on a new research centre at the Nurburgring. Based on the inputs and learnings of the 2014 rally-specced i20, a road legal i20 GT will be produced next year.
Hyundai has already initiated the testing of the 2015 next generation i20 prototype on Indian roads. The unique part being that this prototype is going to take influence from the hot-hatch version of the WRC car. In essence, the model gets its sporty DNA from the WRC rally car. The company claims that the ride comfort will not be compromised on this model. Hyundai's i20 GT is set to spice up the performance hatchback segment currently being ruled by Volkswagen Polo GT in India. The car is expected to debut at the 2014 Paris Motor Show. We can expect it to hit Indian shores only in 2015.
– Sankranth Gubbi