Skoda Motorsport Team To Appear In 2011 International Czech Republic Championship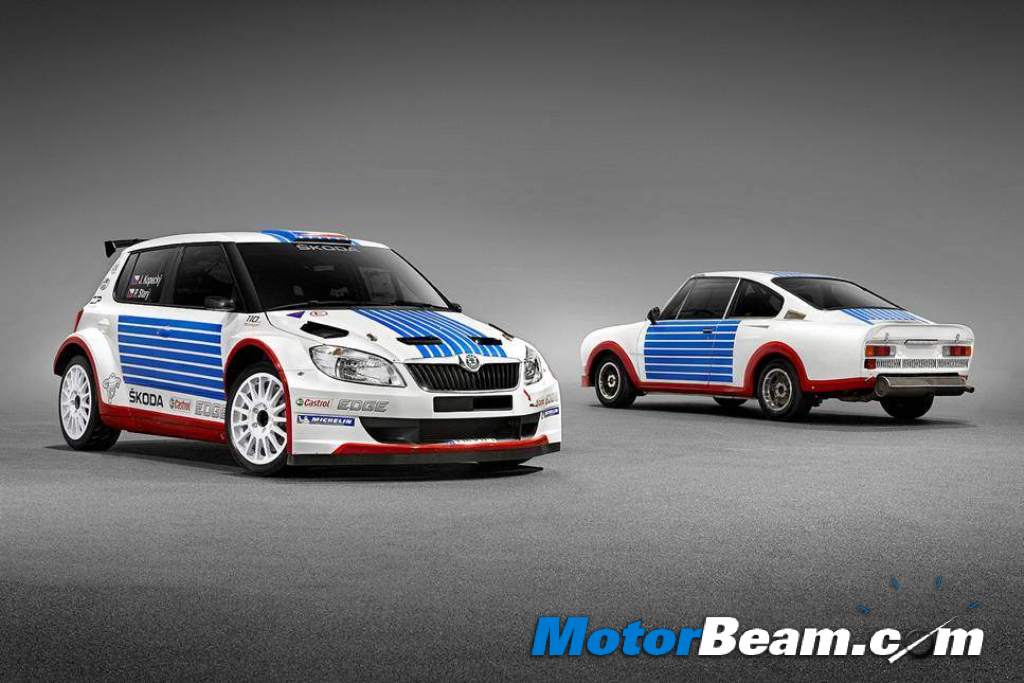 Skoda Motorsport (factory team) is going to appear in selected events of the 2011 International Czech Republic Rally Championship. The team is going to be represented by one of its factory crews, Jan Kopecký and Petr Starý, and the first event to see Škoda Motorsport in action is the Wallachia Rally (the opening race of the International Czech Republic Championship) over the last weekend of March. Using a factory Fabia Super 2000 with a special retro-design, Škoda is commemorating its historical achievements at the Monte Carlo Rally and marking 110 years of its motorsport efforts.
The car's design refers to the legendary Škoda 130 RS, one of the most successful vehicles in the under 1,300cc category and a car with which Škoda has made many great achievements, including the victory and the runner-up position at the 1977 Monte Carlo Rally. Jan Kopecký has extensive experience of appearing in the International Czech Republic Championship: he was the Czech Republic Rally Champion in 2004 with a Fabia WRC and has taken part in a number of races in the Czech Republic also over the last few years, but as his main focus has been on different series (IRC, C.I.R.- Italian Championship), the number of his appearances in home events has been rather limited. Jan Koecký has been the IRC runner-up over the last two years, and IRC remains the main item of his competition agenda (as a member of Škoda Motorsport) also in 2011.