2019 Motor Vehicles Act (Amendment) Aims To Make Roads Safer
The government has finally amended the long-overdue changes in the new Act.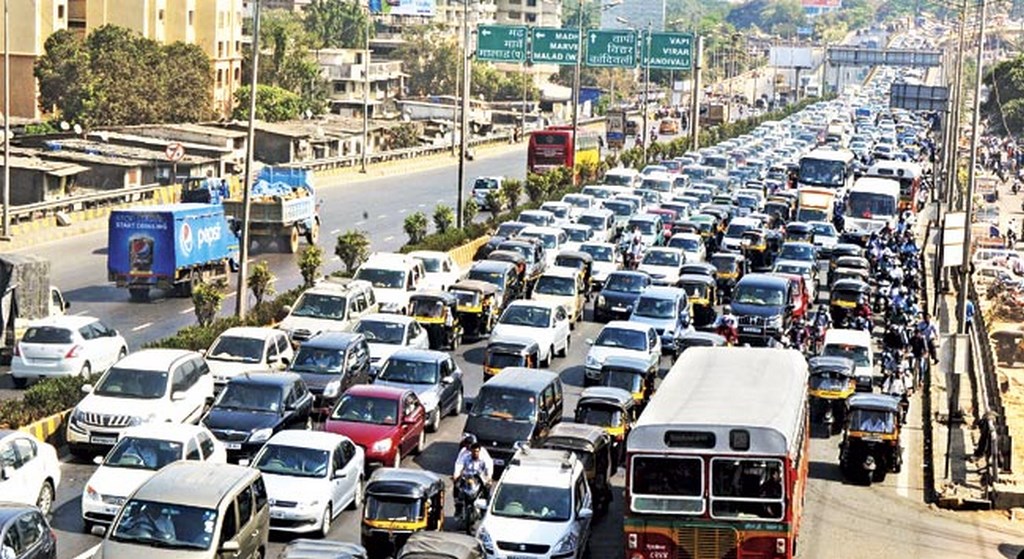 The Indian Parliament passed the Motor Vehicles (Amendment) Bill, 2019, on 1st September, that aims to make our roads safer. The new law seeks to tighten road traffic regulations and penalise defaulters. According to the Delhi traffic police, as much as 3900 challans have been issued on the first day itself. Here is the detailed account of all the changes.
Increased Fines And Penalties
The new laws aim at reducing the number of traffic violations in the country. This is achieved by increasing the fines and penalties several folds.  For example, the fine for talking on the phone while driving has been raised to Rs. 5000/- from the earlier Rs. 500/-. Not wearing a helmet? Prepare to cough up Rs. 1000/- instead of Rs. 100/-. Fine for drinking and driving has been increased from Rs. 2000/- to Rs. 10,000/-. There have also been some new provisions such as a fine of Rs. 10,000/- for not giving way to an emergency vehicle.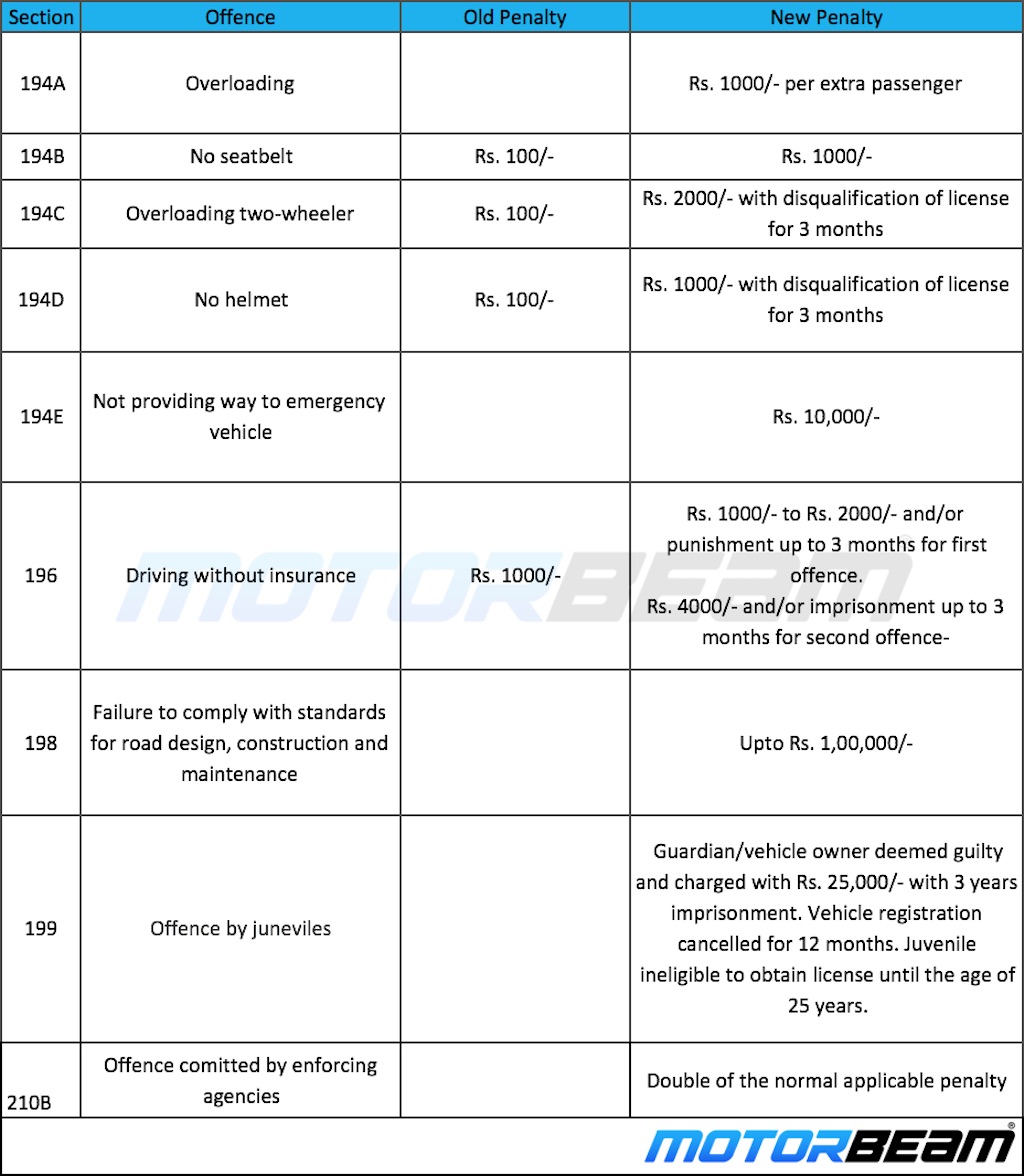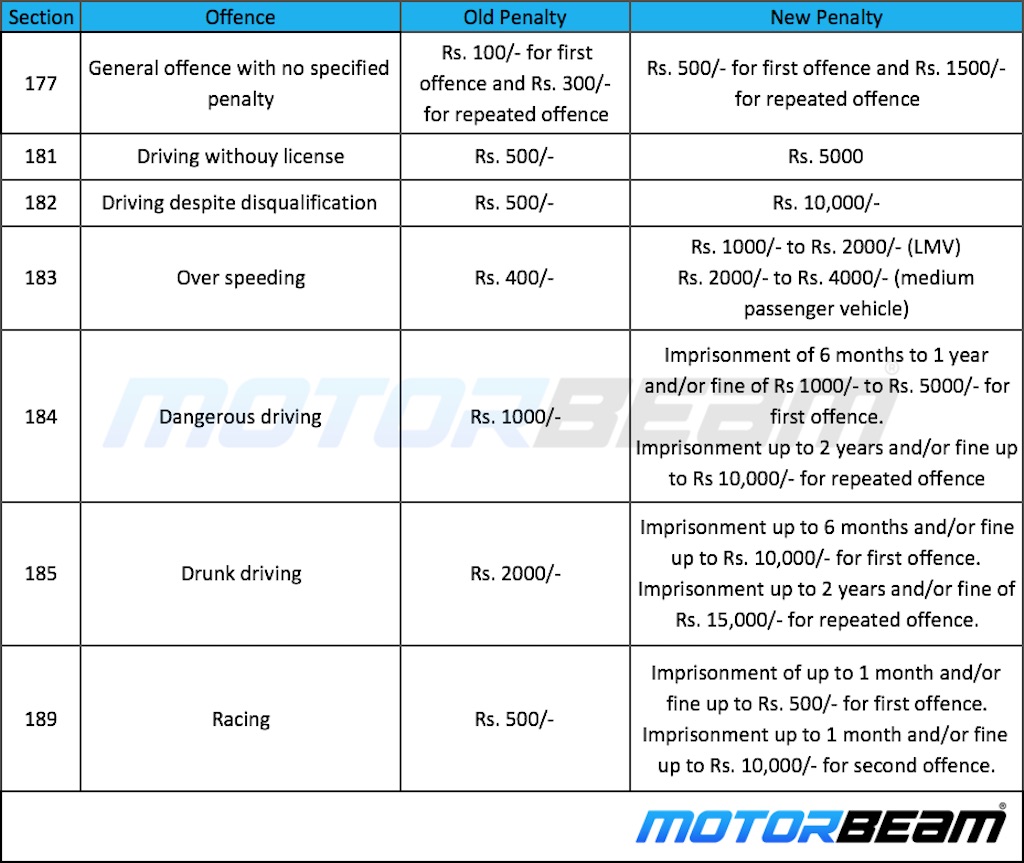 Vehicle Fitness Testing
Vehicle fitness testing is all set to become automated under the new Act. The whole process and agencies responsible for testing will now come under this Act with predefined standards.
Vehicle Recall
The government can now recall any vehicle if it finds it not coming with the standards, causing too much pollution or is simply a safety hazard for the user. The manufacturer of the vehicle has to either reimburse the whole cost or replace the vehicle with an equivalent or better model.
Road Safety Board
The central government now has the power to form a new safety board. This board will be responsible to advise the central or state government regarding the infrastructure of the roads or on any rules which may need to be implemented. This even includes the promotion of any new vehicle technology.
Good Samaritan
Under the new Act, any person who helps the victim of a road accident will not be harassed in any form. There is a provision of cashless treatment of road accident victims in the golden hour as well.
Insurance Claim
The third-party insurance will see a 10-fold increase in the compensation provided, jumping from the earlier Rs. 50,000/- to Rs. 5 lakhs. The claim process will also be simplified and be cleared much faster, i.e within a month. The minimum compensation for a hit-and-run case has been raised from Rs. 25,000/- to Rs. 2 lakhs and in case of death to Rs. 50,000/- from Rs. 12,500/-.
Motor Vehicle Accident Fund
The central government will make a new Motor Vehicle Accident Fund that will provide compulsory insurance cover to all road users in India. This fund will also be used to provide treatment to victims of road accidents and provide compensation in case of death to the relatives.
Issuing Of Driving License
The driving test will now be computerized to reduce malpractices and also the learner's license will now be issued online with identity verification. This will increase the efficiency of RTOs. The validity of commercial licenses has also been increased from 3 years to now 5 years. Renewal application for the same can be submitted till the last day of expiration from one year prior to it. New training and vehicle fitness centers will be opened for commercial drivers. Differently-abled people will get their license quicker with permission to modify their vehicle to suit their needs.
Vehicle Registration
The process for registration of new vehicles will become easier and there will be restrictions on temporary registration. A national register will be maintained of vehicle registration driving licenses on two platforms 'Vahan' and 'Sarathi'.
Transportation Reforms and Cab operators
The Motor Vehicles (Amendment) Act 2019 aims at improving last mile connectivity and rural transportation. It now recognises cab operators like Ola and Uber. They are defined as a digital intermediary or a market place. There will be guidelines framed in the future that these operators must follow in order for the state government to issue them licenses to operate. These companies will also have to comply with the Information Technology Act, 2000.
2019 Motor Vehicles Act
– Fine for talking on the phone while driving has been raised to Rs. 5000/-
– Drinking and driving is fined at Rs. 10,000/- now
– New amendments like fine for not giving way to an emergency vehicle added