Skoda VisionS Concept Unveiled, SUV Looks Striking
Skoda has revealed the VisionS concept SUV and the vehicle displays the Czech automaker's futuristic styling theme. The vehicle comes with a plug-in hybrid powertrain.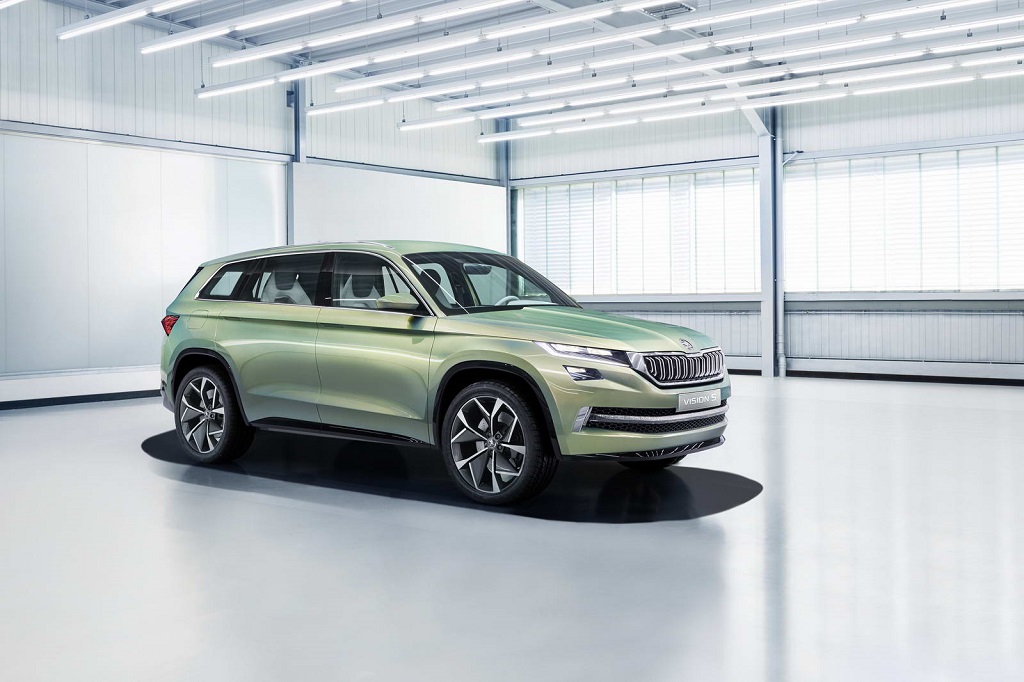 Right ahead of the Geneva Motor Show, Skoda has revealed the VisionS concept SUV and it comes with the automaker's brand new styling philosophy. The design of the vehicle is inspired by cubism and the tradition of Bohemian crystal glass art. The SUV measures 4.2-metres in length, 1.68-metres in height and 1.91-metres in width. It has a wheelbase of 2.79-metres.
The Skoda VisionS is designed to seat 6 passengers and the production model is likely to be launched next year. In global markets, the Skoda Yeti is positioned as a compact SUV and the company is now using its expertise in 4×4 to develop this new vehicle. The VisionS concept is also said to be high on technology and it will come with a plug-in hybrid system.
The plug-in hybrid powertrain comes with a 1.4-litre TSI petrol engine producing 156 PS of power and 250 Nm of torque. The engine is mated to an electric motor and also gets a 6-speed DSG transmission. The electric motor adds an additional 55 PS and 220 Nm to the engine. Power will be sent to the front wheels while one more electric motor producing 116 PS and 270 Nm is placed at the rear.
This electric motor engages only when required and thus the VisionS gets a smart all-wheel-drive platform. The combined power output is 225 PS and the vehicle is likely to accelerate from 0-100 km/hr in 7.4 seconds with a claimed top speed of 200 km/hr. CO2 emissions are claimed to be at 45 g/km while fuel efficiency is 52.63 km/l. The total range is 1000 kms while on full electric mode, the VisionS can run for 50 kms.
Skoda VisionS Concept
– Carries the automaker's new styling philosophy
– Comes with a plug-in hybrid powertrain combining one engine and two electric motors
– Total range is 1000 kms and on full electric mode 50 kms