Volkswagen & Skoda To Merge To Form Skoda Auto VW India Pvt Ltd
3 companies of the Volkswagen Group in India will merge and form a single company.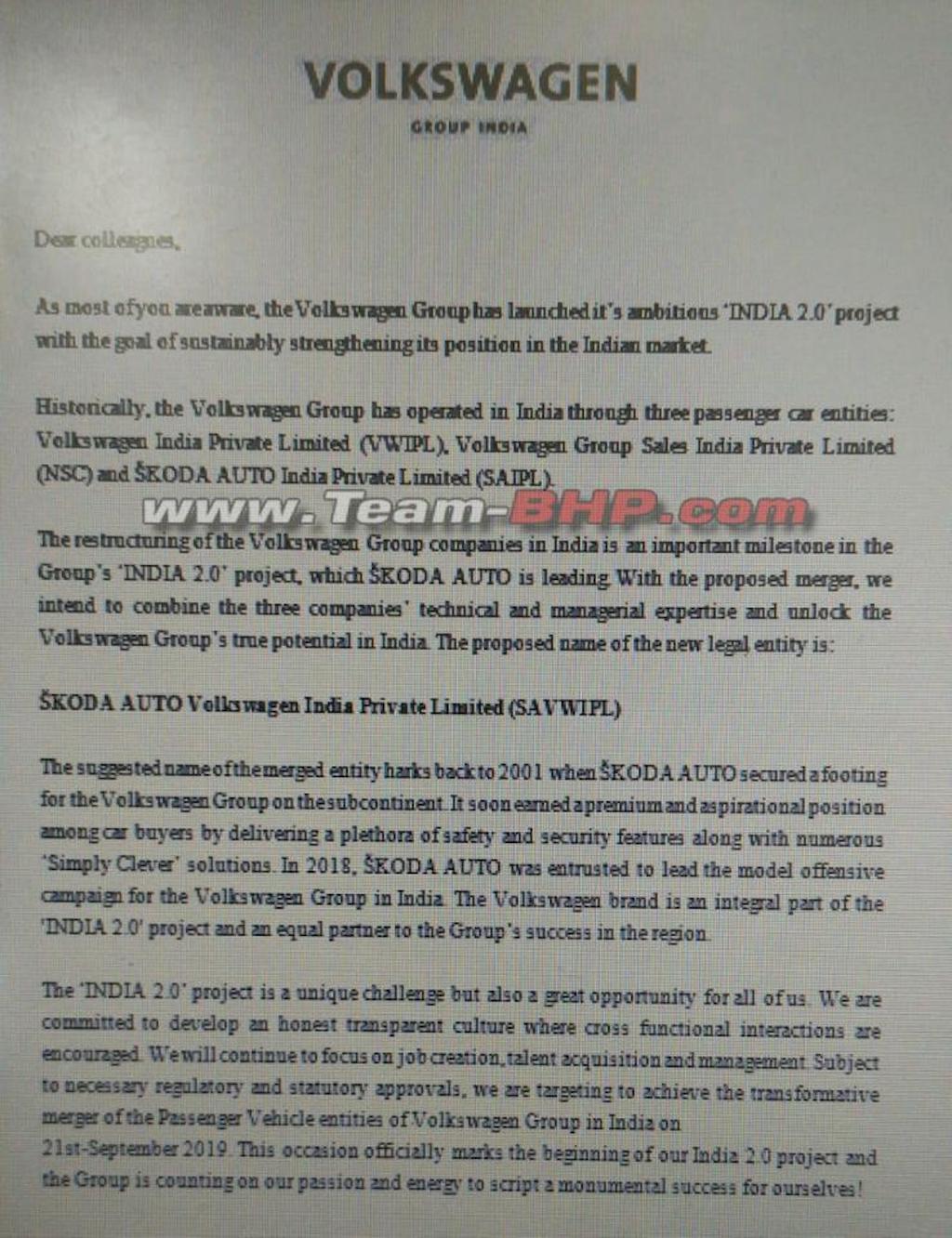 As part of VW and Skoda's India 2.0 project, 3 companies are going to merge and form a single entity. Volkswagen India Pvt Ltd, Volkswagen Group Sales India Pvt Ltd and Skoda Auto India Pvt Ltd will merge into a single entity on 21st September 2019 and the new company will be called Skoda Auto VW India Pvt Ltd.
This merger was approved by the board of directors of all 3 companies in April 2019 but it was pending regulatory and statutory approval. This way, the company is looking to improve efficiency and combine the technical & managerial expertise of all 3 companies.
This is the beginning of the India 2.0 project. Skoda will be leading charge from now on. Both the brands, Skoda and VW, are looking to introduce SUVs and compact SUVs in the Indian market in the next couple of years. While Volkswagen has been selling the Polo for 10 years now, the company is considering launching the new gen Polo (already on sale globally) here too.
In the auto industry slowdown, sales have been falling and many companies haven't launched all-new products in a long time. Volkswagen has been selling the Polo and Vento for a long time now and these cars just got a minor update while the Tiguan and Passat were launched in 2017. Skoda launched the Kodiaq and Octavia facelift in 2017 and after that they've launched only new variants of existing vehicles.
Volkswagen Skoda Merge
– 3 companies will together form Skoda Auto VW India Pvt Ltd
– This is the first step of the India 2.0 project
– Technical expertise will be shared among the companies
Source – Team-BHP.com