Veyron Successor Bugatti Chiron Revealed, Produces 1500 HP
The Bugatti Chiron is powered by an 8.0-litre W16 engine that produces 1500 HP and 1600 Nm of torque while 0-100 km/hr takes less than 2.5 seconds and the top speed is claimed to be 420 km/hr.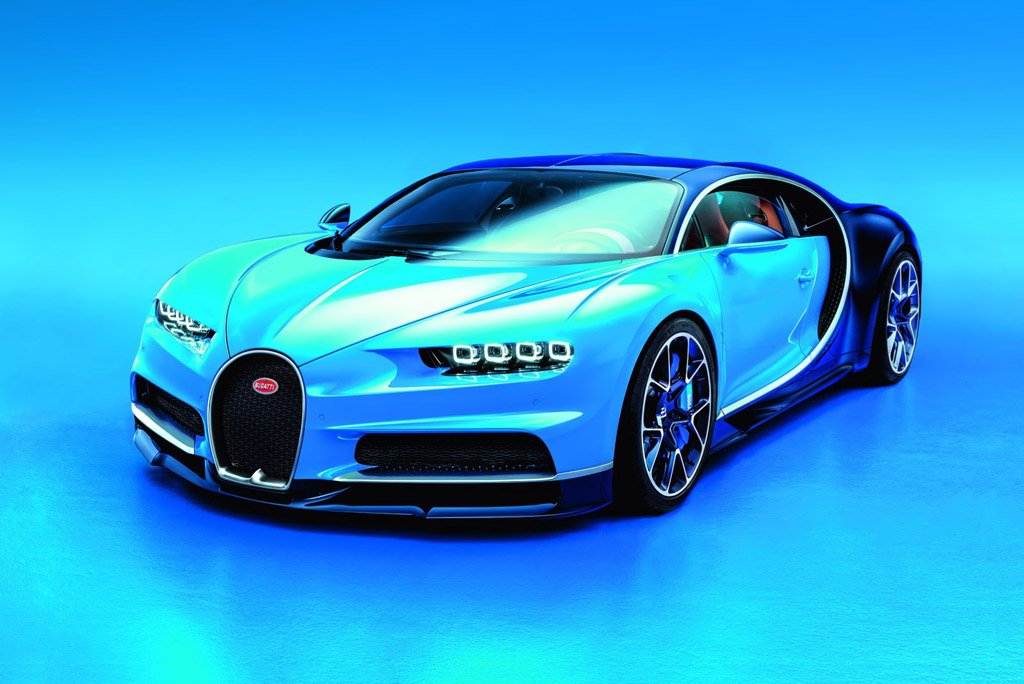 The Bugatti Veyron was launched in 2005 and became the fastest passenger car on the planet with its very powerful engine and excellent engineering, however, each production unit resulted in a loss of $6.4 million to the automaker and hence it was discontinued after it sold 500 units.
But nothing to be sad about, the Bugatti Chiron is confirmed to go under production while the automaker has revealed specifications and the hypercar is all set to break the records of its predecessor. It will be offered at a starting price of $ 2.6 million (~ Rs. 17.66 crores) while 500 units of the Chiron are planned.
The Bugatti Chiron is powered by an 8.0-litre W16 engine crafted by mating two V8s together, producing 1500 HP and 1600 Nm of torque while mated to a 7-speed dual clutch gearbox. The automaker claims that the hypercar has the largest clutch ever to be used in a passenger car which will take care of the torque loss. Turbo lag will be eliminated by a system called 'Two-stage turbocharging system.'
The Bugatti Chiron is built on a carbon-fibre structure while for the first time in history, the rear is also made of carbon-fibre. The hypercar is built on an adaptive chassis with five settings to adapt to driving conditions and the braking department consists of eight-piston and six-piston callipers on the 20-inch front and 21-inch rear wheels respectively.
All these are designed to help the Bugatti Chiron do 0-100 km/hr in less than 2.5 seconds before reaching a claimed top speed of 420 km/hr. The headlights are now LED while the hypercar features a Wi-Fi system and features like these along with the adaptive chassis makes the Chiron more technologically advanced than the Veyron.
Bugatti Chiron Revealed
– Bugatti Chiron will be offered at a price of $2.6 million and 500 units of the hypercar will be made
– The Bugatti Chiron is powered by an 8.0-litre W16 engine producing 1500 HP and 1600 Nm of torque
– The engine is mated to a 7-speed dual clutch gearbox with the biggest clutch ever to be used in a passenger car
– The Bugatti Chiron can do 0-100 km/hr in less than 2.5 seconds and the top speed is claimed to be 420 km/hr
– The hypercar is built on a carbon-fibre structure with an adjustable chassis