SsangYong Discontinued In India, Tivoli Won't Be Launched
Mahindra announced recently that SsangYong models will be discontinued in India. The much-hyped SsangYong Tivoli X100 too will not be making its way to India, letting Mahindra build a compact SUV based on the Tivoli.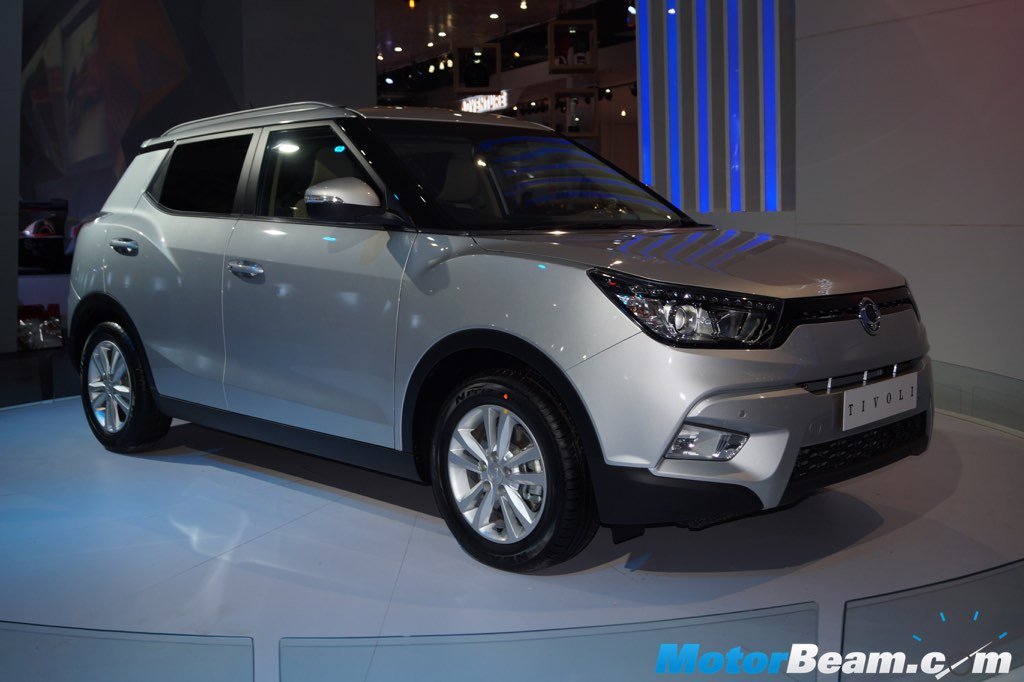 Recently, at the 56th Annual ACMA (Automotive Component Manufacturers Association) Convention, Mahindra clearly stated that there won't be any more SsangYong products in India, at least in the near future. They had also stated that Mahindra never acquired SsangYong just to bring their products to the Indian market.
Simultaneously, the decision has also cleared the speculation regarding the launch of SsangYong Tivoli, by quoting that it won't be launched for the Indian market. The compact SUV has been an ideal urban choice in many international markets. It also would have put up a strong fight against the likes of Hyundai Creta and Renault Duster in the compact SUV segment.
Mahindra has meanwhile started work on building a compact SUV under their own badge, based on the Tivoli X100's platform. It will most likely be powered by a 1.5-litre diesel engine or the newly-developed 1.5-litre petrol motor from Mahindra. Launch of the new SUV is expected to be around the beginning of next year.
SsangYong has been on the rise in markets like Korea presently, but it was at the brink of bankruptcy before Mahindra took them over in 2010. Although, SsangYong Rexton didn't perform that well in the home market, Mahindra quoted that was not their reason to discontinue the Korean carmaker's products.
The exit of SsangYong implies that Mahindra could now enter the premium SUV segment with some of its flagship products. Mahindra XUV Aero was displayed at the Auto Expo 2016, and it could prove to be a match winner for the homegrown manufacturer, if it goes into production.
SsangYong Discontinued In India, Tivoli Compact SUV Will Not Be Launched
– Mahindra stated recently that no more SsangYong products will be launched in India
– SsangYong Tivoli too will not be making its way to the Indian shores
– Mahindra is working on building a compact SUV based on the Tivoli X100's platform
– The compact SUV from Mahindra is expected to debut next year
– SsangYong's exit means Mahindra could enter the Rs.20 lakh+ segment with flagship products
Source – carandbike.com