Suppliers Reason For Delay In Zest Delivery
Tata blames the failure of suppliers and vendors to keep up with the demand for the new Zest and is working to meet the demand and reduce waiting periods.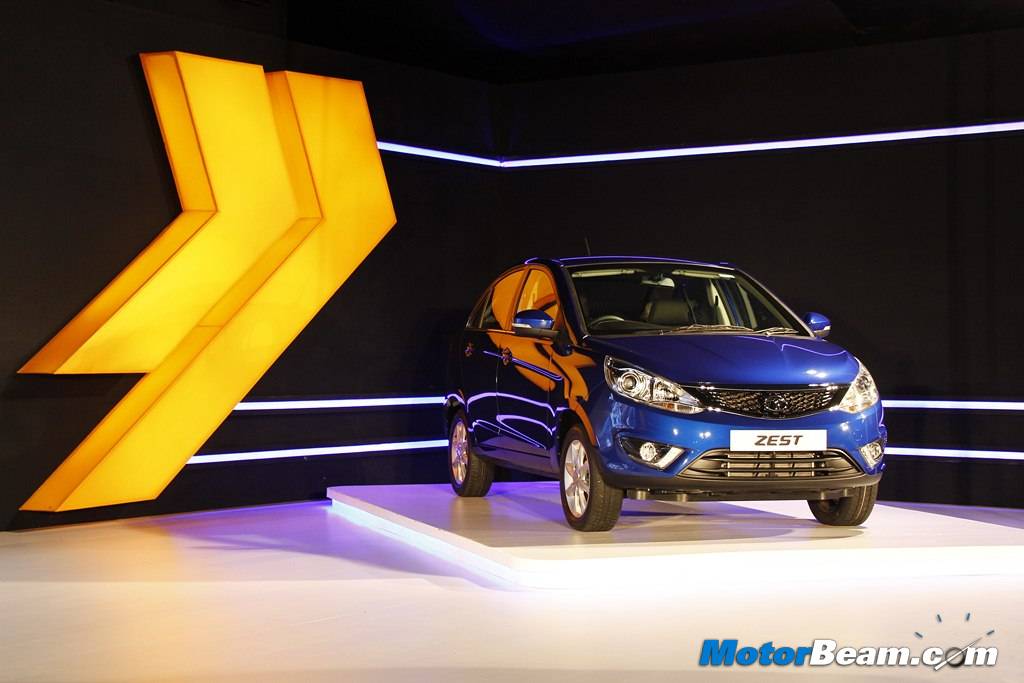 Without a second doubt, the Zest has certainly been a major step up for Tata Motors after a long spell of disappointing offerings in recent times. The compact sedan managed to impress all with its potent powertrain and a very impressive feature list that has been made available at a highly competitive price. But three months after the compact sedan first went on sale, Tata has still not been able to match up to the sales figures of competitors Maruti Suzuki DZire, Hyundai Xcent and the Honda Amaze which are one of the top selling cars in the country at present.
Despite the impressive demand, Maruti and Hyundai are providing deliveries for the DZire and Xcent within days of booking the vehicle and even off-the-shelf in some cases. The Tata Zest on the other hand comes with an average waiting period of four weeks, and the more popular diesel AMT variant is commanding a waiting period of six weeks. While Maruti sells the DZire at an average of 18,000 units per month, the Xcent clocks around 6300 units per month and the Honda Amaze does a good 5400 units every month. The Zest however, has been averaging a paltry sum of 3300 units per month with the company having sold a total of 10,000 units in the last 3 months.
Essentially, the issue is demand being greater than supply and Tata Motors is passing the reason for delay on the vendors and suppliers. Speaking on the issue, the automaker said that while the Ranjangaon facility (where the Zest is produced) has the capacity to meet the growing demand, the suppliers and vendors have not been able to provide the parts in time. With the diesel AMT version commanding the highest waiting period, Tata has been in dialogue with AMT kit supplier Magneti Marelli (that also provides the kits for Maruti cars) for increasing the supply since the last few months. Curbing the problem, the company also stated that it is working with other suppliers to increase production at the plant in order to meet the growing demand.
The failure to keep up with the demand for the Zest has also been a reason cited for postponing the launch of the Bolt hatchback to the end of the year. The Bolt which uses the same mechanicals as the Zest also comes with an AMT version on offer. The extended waiting periods of the Zest are a reason big enough for customers to look for other options in the segment, which has been a major reason for the sluggish sales of the compact sedan. However, once the company ramps up production at the facility, the sales figures are expected to see a major boost.
Source – Rediff