Is Triumph Detuning Motorcycles For India?
Compared to the UK versions, the power output for the India spec Triumph motorcycles are marginally lower for reasons unknown.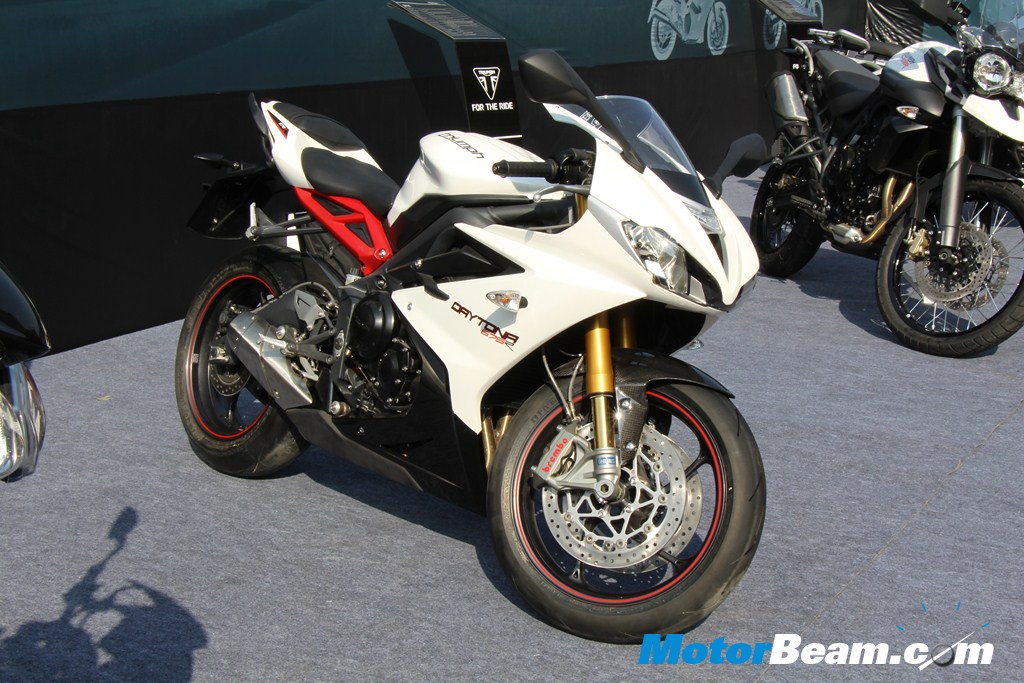 In what is a startling discovery, several motorcycles from Triumph have apparently been detuned for the Indian market with a marginal dip in power and torque figures, when compared to the UK spec versions (refer table below). The detuned models are locally assembled at the British manufacturer's Manesar facility and include the more popular Street Triple, Speed Triple, Daytona 675 and 675R as well as the entry-level Bonneville that accounts for majority of sales in the country.
The most comprehensive detune in the list seems to be the Street Triple that packs in only 79 PS, instead of 106 PS seen on the UK version. That is a major difference of 27 PS and could possibly be a typing mistake with the actual power being 97 PS. The others however have seen an average drop of 8-12 PS in power. Interestingly, the Truxton which is another model locally assembled gets no change in power figures. Even though minor discrepancies in power outputs do happen during ARAI tests as they use a different method to provide output figures, the difference here is rather substantial and surprising to have come from a mainstream and iconic performance bike manufacturer.
Despite the detuning of power, the performance should not see a major difference, but could be a deal breaker for some serious riders. The Triumph offerings also seem underpowered now when compared to the bikes from rivals. Another possibility could be of Triumph using different ECU map for the Indian models to offer performance and efficiency in a compelling package. While speculations can be made as of now, we await an official word to come from Triumph explaining the actual reason for detuning India spec models.
Source – Team-BHP