Suzuki Gixxer Twins Get Rear Disk Brake, SF Gets Fuel Injection
The Japanese motorcycle maker has decided to provide rear disk brakes on its Gixxer twins in order to improve safety of the rider. The faired version of the bike on the other hand gets a fuel injected engine too.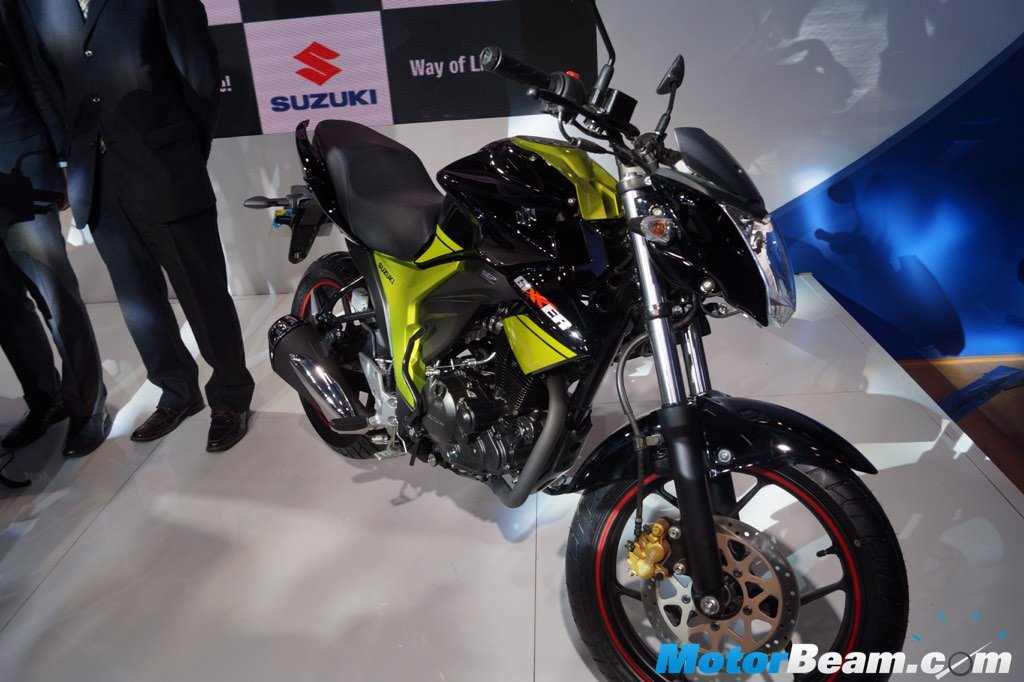 Suzuki's foray into the Indian commuter motorcycle market has largely been a success. The bike manufacturer's Gixxer bike has been well received by average consumers and enthusiasts alike due to its fantastic ride quality and a frugal engine. The same can be said for the fully faired SF version of this bike which looks equally handsome and retains the same handling characteristics of its naked sibling. Now showcased at the 2016 Auto Expo, Suzuki has decided to improve the bike further by adding a rear disk brake setup to the Gixxer twins. The Gixxer SF also gets a fuel-injection system.
The Suzuki Gixxer is a stylish bike with muscular styling, Y-shaped alloy wheels and a stubby exhaust. The bike is powered by a 155cc motor which produces 14.8 BHP of power and 14 Nm of torque. The powerplant is a very refined and free-revving unit which has been mated to an equally capable 5-speed gearbox. The Gixxer SF-FI on the other hand is virtually the same bike underneath as the Gixxer. The only difference being the full body fairing, aluminium exhaust end cover and now the fuel injection system. The Gixxer SF comes in a new red shade while the Gixxer gets a couple of dual tone paint options.
Suzuki Gixxer
– The bike gets rear disc brakes to improve safety
– The SF model also gets a fuel-injection system
– The bikes also get some new paint schemes