Hero Splendor iSmart 110 Revealed At Auto Expo 2016 [Live]
Hero Motorcorp has launched a newer version of their previous Hero Splendor iSmart at the 2016 Auto Expo held in Delhi. The earlier version is to be replaced with this new launch.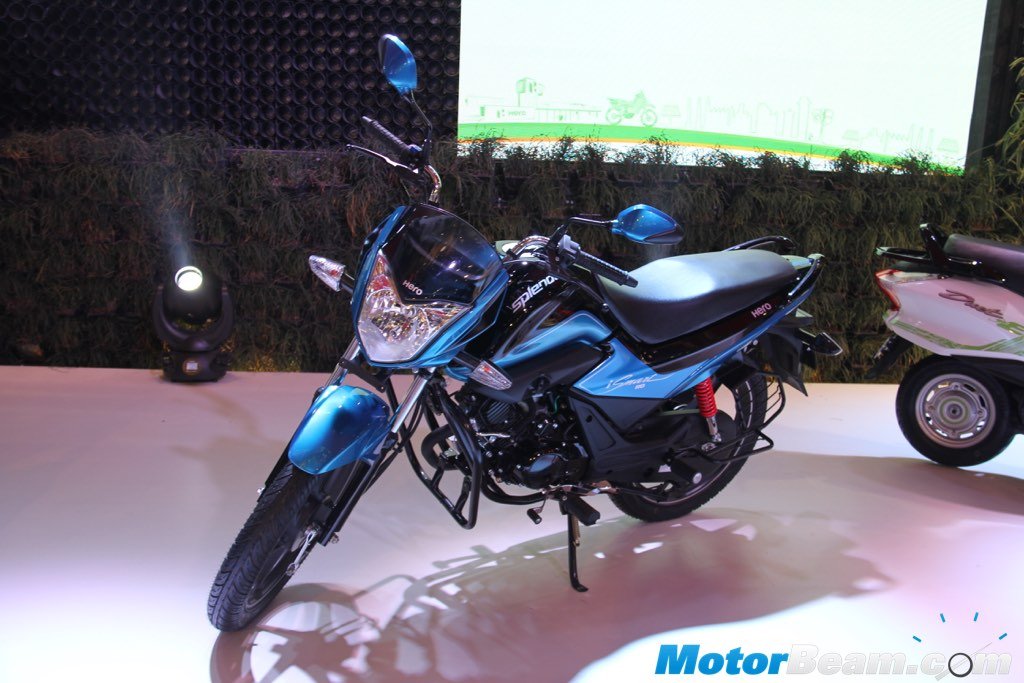 The Hero Splendor iSmart which was first released back in 2013 was India's first bike with what Hero called, i3s Technology. That basically meant that the iSmart would automatically shut off its engine when the bike is idling in traffic and restart itself with the simple press of a clutch, which would decrease fuel consumption. But the idea didn't catch up with the masses and it wasn't as much of a success as the company thought it would be.
But now, Hero Motorcorp has released a newer version of the Splendor iSmart at the 2016 Auto Expo. This newer version boasts a 110cc engine compared to the earlier one which only displaced 97.2cc. The bigger displacement means that the engine churns out slightly more power than the previous model. The newer model gets some aesthetic changes which make it a good looking bike.
Hero Splendor iSmart 110
– The bike automatically shuts off its engine when idling
– The new version gets a 110cc engine
– The new model also gets some cosmetic changes