Suzuki Teases iV-4 Compact SUV Concept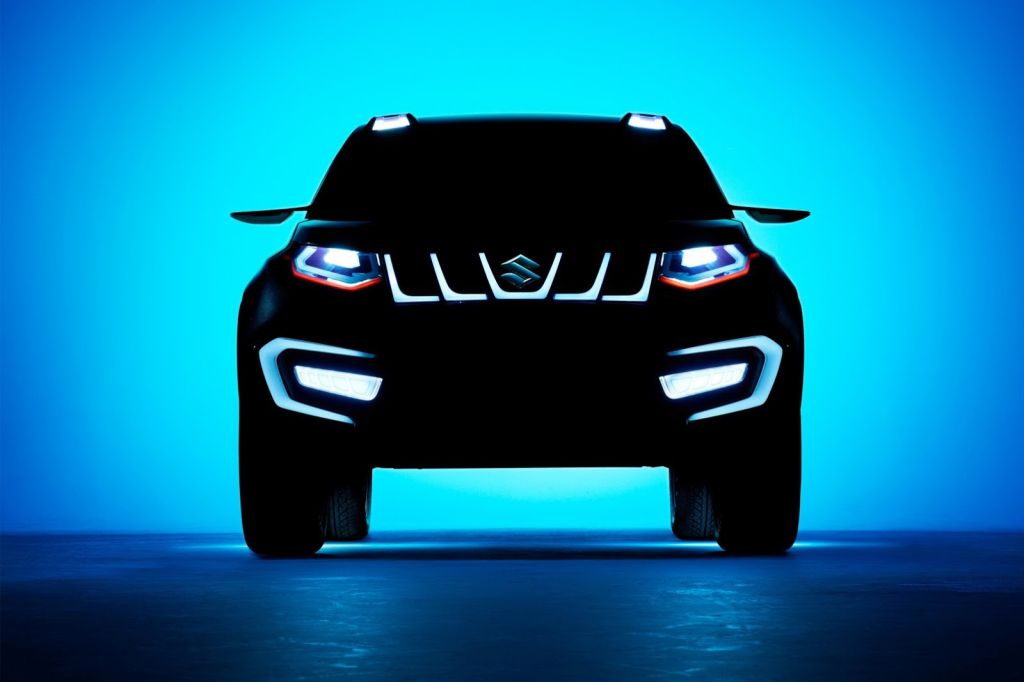 Suzuki is getting very aggressive and even though the automaker filed for bankruptcy in the USA, it is going full throttle in other countries. Suzuki has good presence in Asia and Europe, where it's range of affordable cars sell very well. Of course India is Suzuki's biggest market and the focus is to enter new segments in the sub-continent. Now the Japanese automaker has released teaser pictures of its upcoming compact SUV, Suzuki iV-4, which will debut at the 2013 Frankfurt Motor Show on 10th September 2013.
The Suzuki iV-4 does have some resemblance with the Maruti Suzuki XA-Alpha Concept which was showcased at the 2012 Auto Expo. However the Suzuki iV-4 is a slightly bigger vehicle and will compete with the Nissan Juke, slotting right between the Jimny and Grand Vitara in the company's SUV portfolio. The Suzuki iV-4 features a clam shell bonnet, which is very Land Rover type. The front grille gets divided into five parts but this is just a concept and the production spec model will be tamer in appearance.
The Suzuki iV-4 might not make its way to India as it is targeted at developed countries of Europe. The company states that the vehicle showcases innovativeness and modernity but we shall wait to see the production version before making a judgement. It is likely to be manufactured at Suzuki's Hungary plant with sales starting in the second half of next year. Suzuki will use the same set of engines on the production spec iV-4 which it uses on the SX4 S-Cross. The company is expected to offer the Suzuki iV-4 with an option of a hybrid powertrain.
[youtube:http://www.youtube.com/watch?v=zCzeAMGfhJ0 540 375]