Suzuki Unveils 8th Generation Alto In Japan, Returns 37 km/l
Suzuki has launched the all-new Alto kei car in Japan at a price of 8,47,800 yen which translates to Rs. 4.46 lakhs. This is the 8th generation of the car.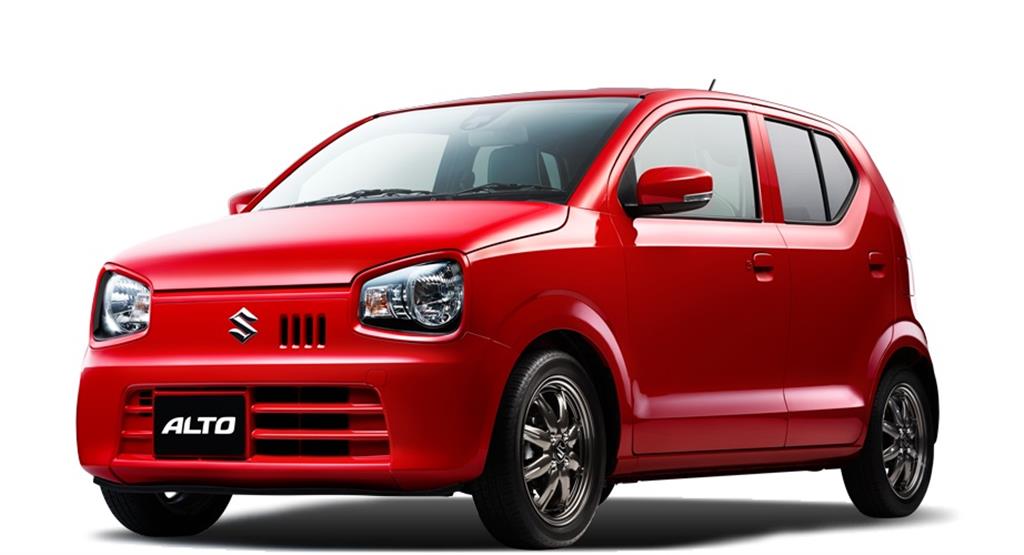 Suzuki has lifted the veils off the all-new Alto kei car in Japan. This model is meant exclusively for the Japanese market. The vehicle is based on a newly developed platform and it weighs very less and is also the most fuel-efficient car in Japan, excluding all hybrid gasoline vehicles. The styling of the Alto is very simple but we admit that it looks very good and much better than the contraption called Maruti Alto 800 that is sold in India presently. The all-new 8th generation Alto features the highest cabin length at 2040 mm and has a wheelbase of 2460 mm.
The front face of the Suzuki Alto is simple yet functional. There are no unnecessary lines or creases. The bumper has a straight and flat design while the headlights look quirky. The bonnet has a lid-like design and the front license plate is positioned slightly towards the left, just like the first-generation Wagon R. From the side, the Alto looks quite compact thanks to the flat front and rear overhangs. The alloy wheels look great and there is a short antenna on the roof. The rear gets a black hatch door and the tail lights are installed in the bumper.
The simplistic and functional theme is carried over to the interiors too. The dashboard has all the required functions and switches and the gear knob too is placed on the dash. The Suzuki Alto is powered by a 660cc 3-cylinder petrol engine available in naturally-aspirated as well as turbocharged versions. Suzuki also provides the option of 2WD and 4WD modes. The engine is mated to a 5-speed manual tranny or a CVT.
The 2015 Suzuki Alto gives out an amazing fuel efficiency of 37 km/l thanks to its 610 kgs weight. The JDM hatchback also gets features like Hill Hold Control, unintended start control system and emergency stop signal along with Radar Brake Support collision-mitigation braking system. This car won't be coming to India though which is sad because this makes for a better alternative to the Celerio.