Tata Announces Geared For Great Endurance Challenge For Its Cars
Tata Motors flagged off the Geared For Great Endurance Challenge for the Zest, Bolt and upcoming Tiago. The cars will undergo rigorous endurance tests at the Vehicle Research and Development Establishment (VRDE).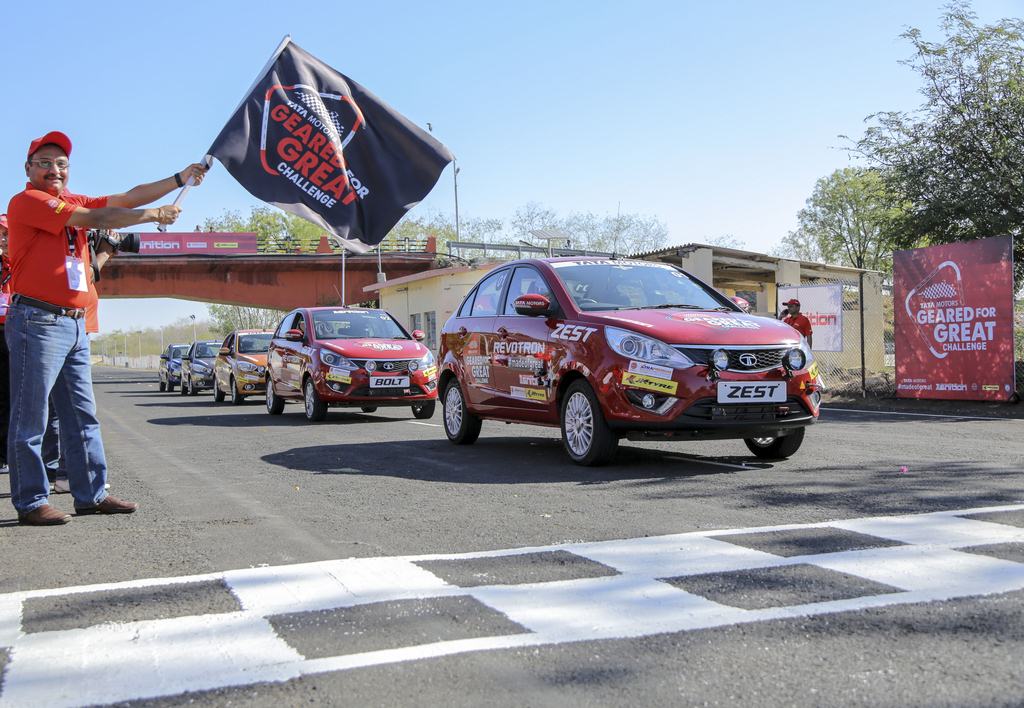 Tata Motors learned the hard way that the average Indian car buyer is ruthless and unforgiving. Thus many have given the recent offerings from the company a cold shoulder, even though the latest products are leaps and bounds better than the ol' Indica and Sumo. But Tata is not the one to be bogged down easily and has started another campaign to prove that its new generation cars are world class by flagging off the Geared For Great Endurance Challenge at the Vehicle Research & Development Establishment (VRDE), in Ahmednagar.
The challenge is aimed at showcasing the efficiency and durability of the Tata Zest, Bolt and the upcoming Tiago. The challenge is being conducted under the watchful eye of the Federation of Motor Sports Clubs of India (FMSCI). Over sixty professional drivers and auto experts will test the petrol variants of the Zest and Bolt along with petrol and diesel variants of the Tiago for high-speed performance as well as fuel economy.
The event is the latest effort by Tata Motors to garner public attention and prove a point. The much talked about Zest and Bolt turned out to be sales disasters as the past image of Tata is etched in people's brain. However, experts unanimously agree that the latest offerings by the company are much better than some competitors in their respective segments due to features like Harman-Kardon infotainment system and AMT transmission.
The Tata Bolt, Zest and Tiago are the result of a significant rejig of automaker's portfolio and are part of the Horizonext strategy devised by the erstwhile head of Tata motors, Mr. Karl Slym. This resulted in a huge improvement in the quality of cars and their build quality, along with many new revolutionary features such as AMT gearbox and selectable drive modes.
Tata Geared For Great Endurance Challenge
– Tata Motors has flagged off the Geared For Great Endurance Challenge for the Bolt, Zest and Tiago
– The endurance race is being held to test the durability and fuel efficiency
– The challenge is taking place at the Vehicle Research and Development Establishment (VRDE), in Ahmednagar
– Over sixty professional drivers and vehicle experts are taking part in the event