Tata Buzzard, Altroz Specs Revealed
The Tata Altroz and the Tata Buzzard have been on showcase at the Geneva Motor Show 2019.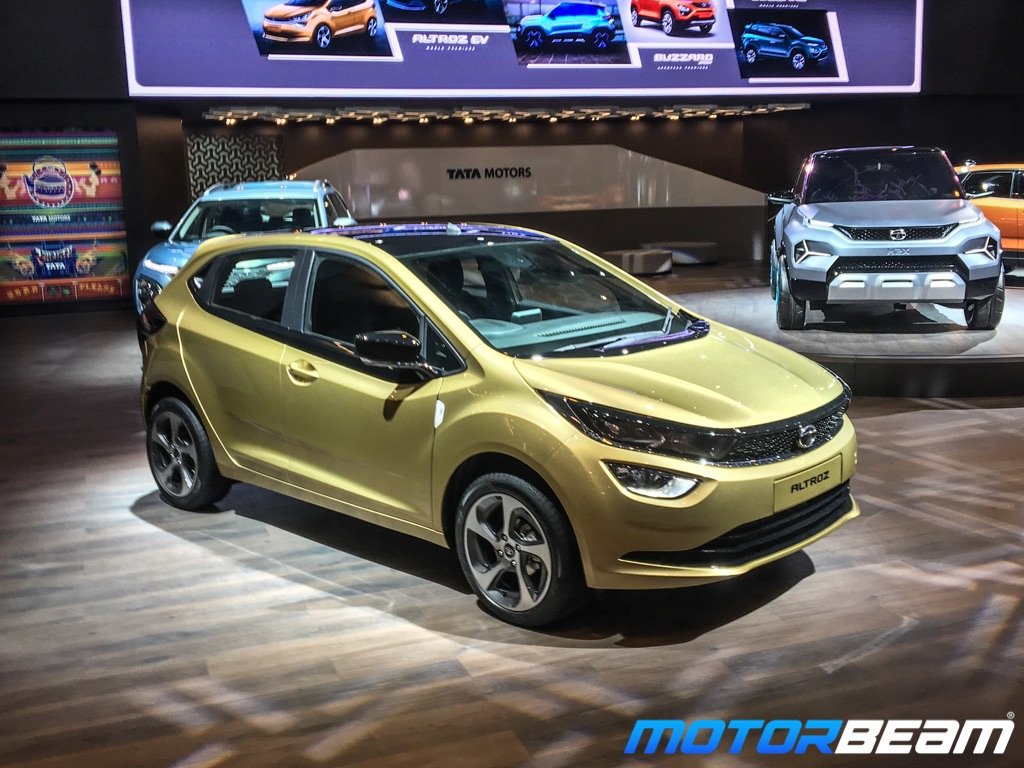 Tata Motors have unveiled their latest vehicles at the Geneva Motor Show 2019. The company is showcasing the Altroz hatchback and the Buzzard SUV. The latter is a 7-Seater version of the Harrier. The company has revealed more details about the specifications of the vehicles.
Tata Altroz Specs
The Tata Altroz hatchback on display is in a production ready form. The vehicle measures 3988 mm in length, 1754 mm in width and 1505 mm in height. The hatchback will sport 17-inch alloy wheels shod with 205/50 R17 tyres. The Altroz has a wheelbase of 2501 mm. The Altroz will be powered by a 1.2-litre, 3-cylinder turbo petrol engine. The power figures of the engine are 102 HP at 5500 RPM and a maximum torque of 140 Nm at 1750-4000 RPM. The car is expected to be launched in India in the second half of 2019. The hatchback is based on Tata's ALFA architecture. The vehicle is also on display as an EV with a full electric powertrain.
Tata Buzzard Specs
Now coming to the Tata Buzzard, it is the 7-seater version of the Harrier. The Buzzard measures 4611 mm in length, 1894 mm in width, 1786 mm in height and has a wheelbase of 2741 mm. Owing to its roof rails and 18-inch wheels, the Buzzard exceeds 63 mm in length and 80 mm in height from the Harrier. Under the hood, the Buzzard will get the engine from the Harrier in a higher state of tune producing 170 BHP and 350 Nm of torque. The Buzzard will have a different name tag upon its launch in India which is likely to happen towards the end of the year.