Tata Hexa Long Term Review – First Report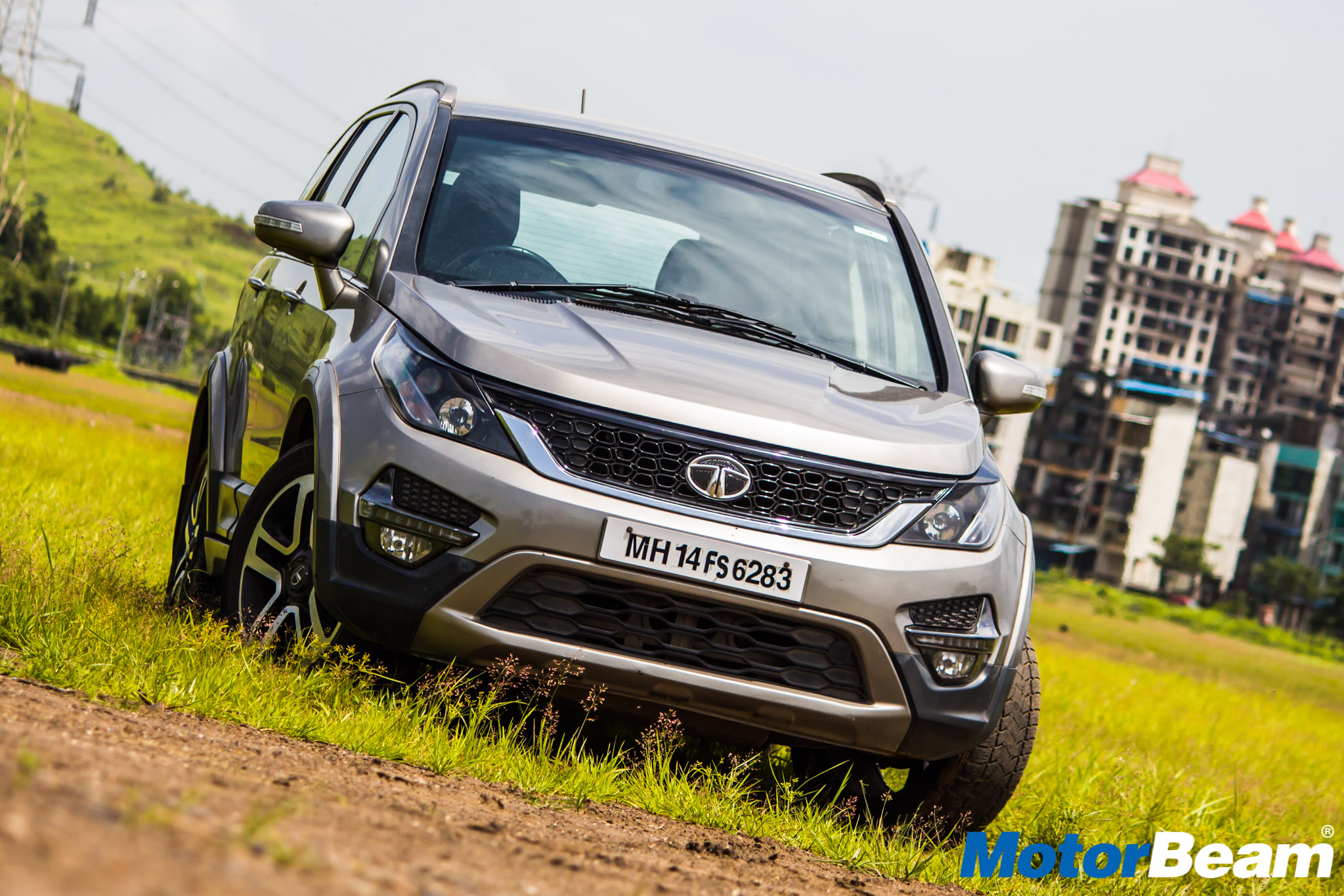 Tata Hexa Long Term Review
The Hexa is a great attempt by Tata Motors in making a genuinely good car
Tata Motors' flagship car, the Hexa isn't an all new car, it is basically a heavily updated Aria, better summed up as the Aria facelift. However, the appeal of the Hexa is ten folds because of multiple reasons, like the design being the primary one here. The Aria itself was a brilliant car, launched at a time when the crossover and SUV craze was just getting started and thus it didn't sell. With the Hexa, Tata Motors has come out strong with a car that is impressive on multiple areas. Part of MotorBeam's long term fleet, the first month of the Hexa has been with both ups and downs.
For starters, the Tata Hexa is a huge car, it's long, it's wide and yes, it's tall too. This obviously translates to generous interior room but makes parking a pain in the derriere, specially in cities like Mumbai where finding a parking spot for a hatchback is itself considered a boon. The good thing though is, the ground clearance is ample enough so you can just clip the divider when parking, without having to worry about scratching the bodywork.
However, getting in and out of the Tata Hexa isn't easy at all, it's quite a bit of an effort if you are the kind who doesn't visit the gym often, this is obviously accentuated by the fact that the car doesn't get a side step which is a grave omission for a car of this size. So you do end up climbing inside but that means the commanding drive position let's you see far far ahead and the visibility is great too. But the windscreen is raked and the dashboard is huge, the Hexa doesn't offer the same driving view as the Safari.