Tata Hexa Pickup Truck Under Development [Scoop]
Tata Hexa Pickup truck concept is under development but production plans have not yet been finalised.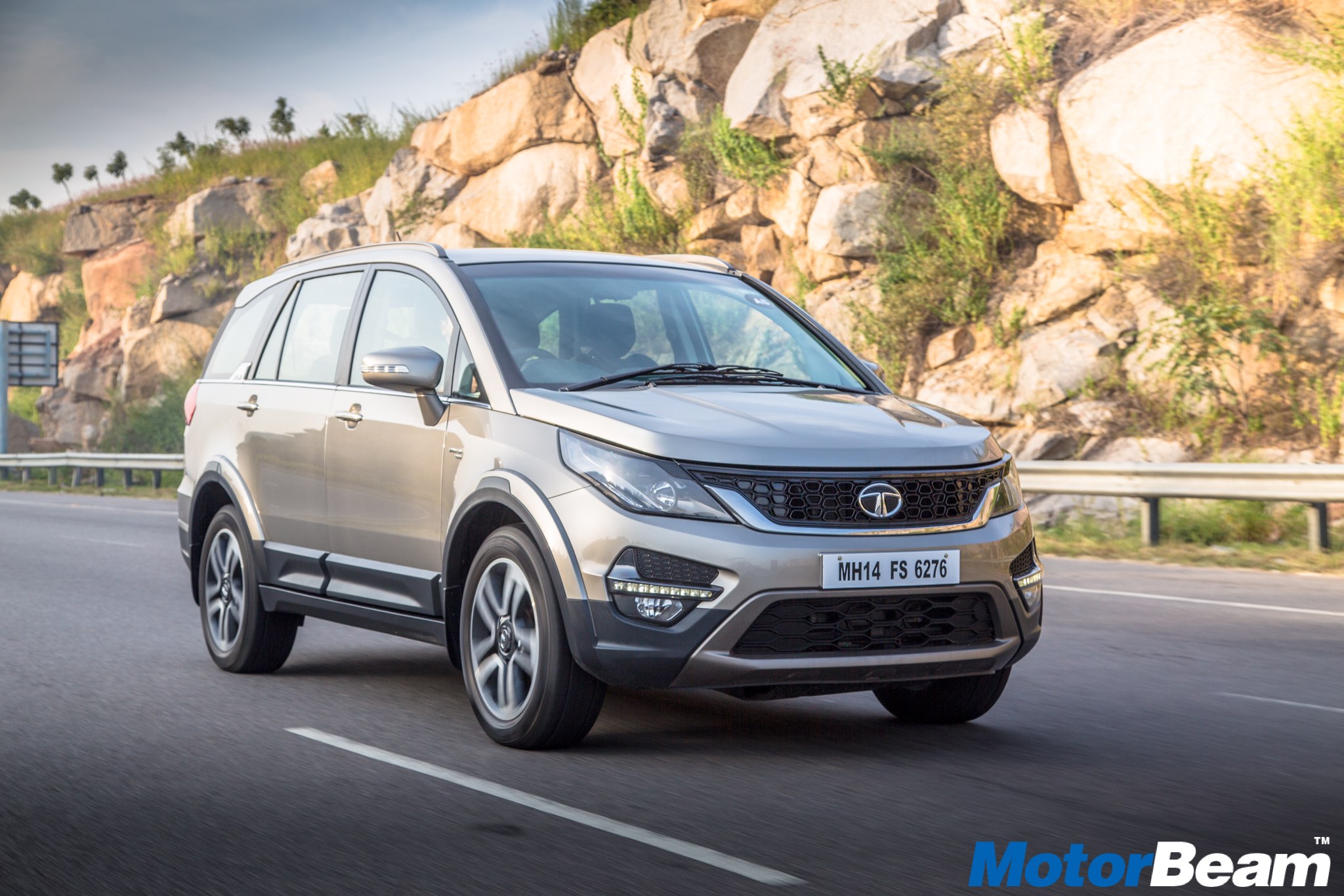 You read it first on MotorBeam. Pickup trucks aren't new to the Indian market nor is Tata inexperienced in building one. Tata has the Xenon pickup truck in its portfolio already and off lately is facing the heat from Isuzu's D-Max V-Cross pickup truck. The Isuzu D-Max V-Cross pickup was launched last year, offering decent luxury of an SUV inside as well as enough space for carrying cargo courtesy a cargo deck.
The Tata Xenon pick-up truck when compared to the Isuzu D-Max V-Cross pickup is not only cheaper but also offers lesser comfort and features. Now, this is where a pickup truck based on the Hexa fits in. Yes, Tata is silently working on a Tata Hexa pickup truck concept based on the flagship Hexa. The Tata Hexa is a beefed-up MPV with a handsome design and an imposing stance. When compared to its rivals, it is the Hexa that has an immense road presence since it is a taller, longer and a wider MPV.
Being the priciest Tata car, the company has made the Hexa's interiors top-notch. The look and the feel of the cabin is premium too. So there is no reason for Tata to ignore making a pickup truck based on the Hexa. A premium MPV backed with a worthy diesel engine offering All-Wheel Drive (4 Wheel Drive) and at the same time featuring a feature-rich and a quite luxurious cabin plus a deck at the rear for carrying cargo is what the Tata Hexa pickup truck could be all about.
Tata Motors could offer the same engine from the Hexa, i.e. the 2.2-litre Varicor motor on the Hexa pickup truck as well. Since the Indica maker is just working on a concept and production has not yet been finalised, it is very early to comment on the pricing and specifications but the Hexa pickup truck could very well give Isuzu's D-Max V-Cross pickup a run for its money.
Tata Hexa Pickup
– Tata is working on a Hexa Pickup truck concept
– Production plans for the Tata Hexa Pickup have not yet been finalised
– The Hexa pickup will be priced around Rs. 15 lakhs