Tata Merlin Light Armoured Vehicle For Army Spied
Tata Motors' Light Armoured multi-purpose Vehicle (LAMV) was unveiled at the DEFEXPO 2014 and it has finally been captured without any camouflage.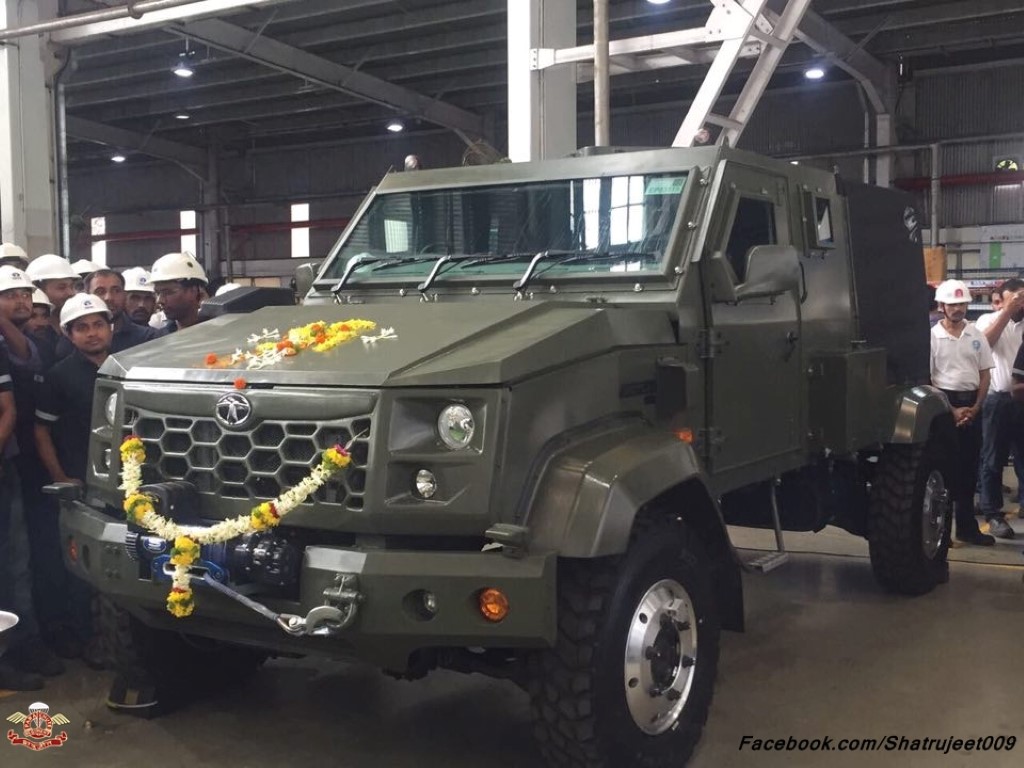 Tata Motors Defence Solutions partnered with UK-based Supacat to design the 4×4 defence vehicle. Based on the Supacat Protected Vehicle 400, LAMV uses a monocoque composite material pod mated to a steel bottom V Hull for superior occupant protection. In addition to two seats in the front cab for the driver and commander, it comes with forward facing seats at the rear for four crew members. Entry and exit is facilitated through side facing doors on either side in addition to the rear door. The LAMV will be called Tata Merlin.
Specifically made for the Indian Army, the Merlin has a gross weight of 8 tons and a payload capacity of 1.5 ton. Powering this behemoth is a turbocharged BSIV engine with intercooler, which comes mated to a 5-speed automatic gearbox. The peak power and torque figures for the water-cooled engine are rated at 210 HP at 2400 RPM and 780 NM at 1250-2000 RPM respectively.
A healthy power-to-weight ratio of 26 HP/ton, coupled with a torque-to-weight ratio of 97 NM/ton, makes the vehicle immensely tractable in off-road conditions. Disc brakes on all four wheels are assisted by a hydrobooster and ABS to shed speeds efficiently. The maximum road speed is 105 km/hr and 0-60 km/hr is achievable in 20 seconds.
Running on humongous 335/80/20 run-flat tyres, the Tata Merlin has absolutely massive proportions coupled with a ground clearance of 300 mm. Testament to this fact are the overall chassis dimensions of 5550 mm, 2500 mm and 2350 mm for the length, width and height respectively. A 40-degree approach angle, 150-litre fuel tank and CTIS (Central Tire Inflation System) make this vehicle extremely mobile and dependable in adverse situations.
It is also equipped with a climate control system to maintain comfortable cabin temperature in ambient temperatures ranging from -15 degrees to even 45 degrees. Independent double wishbone suspension, paired with hydraulic dampers and air springs, on all wheels and self-levelling capability helps in maintaining stability on the move.
On the inside, the driver and commander get display units with GPS, CCD cameras, laser range finder and thermal imagers. While more technology in the form of iGPS, driver assistance camera and electro-optic system can also be added, the LAMV has provisions to add smoke grenade launchers and other defence equipment depending on the mission and purpose.
The turret is equipped with a machine gun with full 360 degree movement and ballistic protection. The chassis ensures protection against blasts, shell splinters, small arms fire and landmines. The versatile nature of the armoured vehicle ensures that it can handle multiple tasks from border patrol and convoy protection to light strike and warfare missions.
Tata Merlin Light Armoured Vehicle
– Tata Motors LAMV spied without camouflage, based on SPV400
– Designed for Indian Army, to be called Merlin
– Gross weight of 8 tons, payload capacity of 1.5 tons
– Powered by 210 HP engine, mated to an automatic gearbox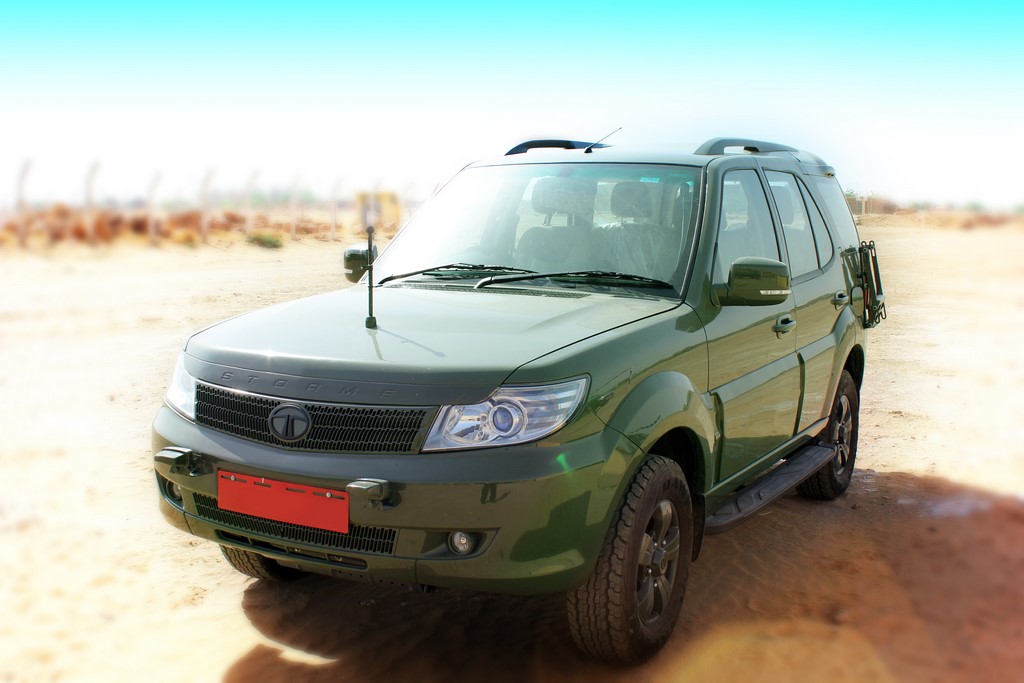 Image Source – Shatrujeet009 On Facebook