Tata Motors Donate 6 Nanos To Smile Train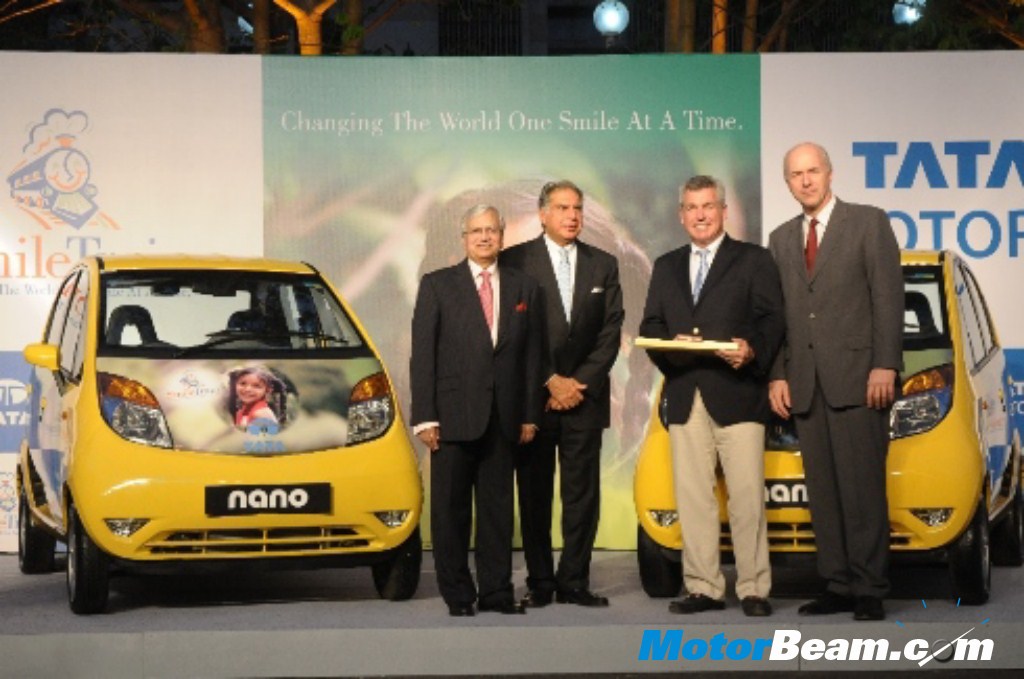 Smile Train, the world's largest cleft charity has received six Tata Nano cars at the hands of Mr. Ratan N. Tata, Chairman, Tata Sons, for the hospitals it supports in India. The Nanos will be used by the recipient hospitals to raise awareness for the devastating problem of clefts and the simple procedure, which can correct it, which Smile Train provides for free to any child in need. Already recognisable on the roads because of their innovative design and style, the new Smile Train Nanos display dramatic before and after pictures of children who have been helped, providing a simple message that clefts are easily correctable.
In India, SmileTrain started with a unique idea of empowering local doctors to help children with clefts in their own communities. Now in its tenth year, Smile Train works with 400 selfless local surgeons in 180 partner hospitals in India and helps over 50,000 Indian children a year, smile for the first time. In ten years, the organisation has helped over 200,000 Indian children. The six Tata Nanos will be used by Astha Plastic Surgery Hospital, Jalgaon (Maharashtra), Sant Parmanand Hospital at Delhi, Varun Hospital, Aligarh (Uttar Pradesh), New Leelamani Hospital, Kanpur (Uttar Pradesh), Dev Kamal Hospital, Ranchi (Jharkhand), and Dr. Jeyasekharan Centre for Cleft Care, Nagercoil (Tamil Nadu).