Tata Motors To Hunt Additional Nano Capacity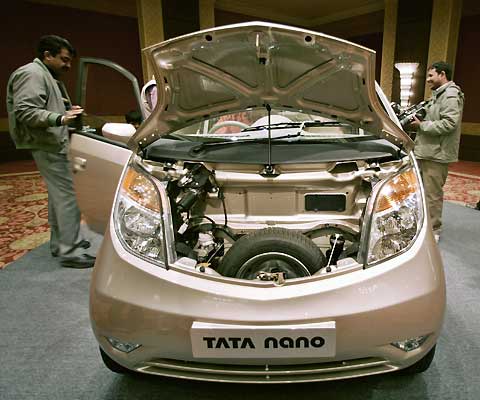 Tata Motors has recently announced about their plans to double capacity at their Sanand facility soon as sales of the Nano have started to increase. The company is started to hunt for additional capacity as it expects to exhaust the production capabilities of the Nano plant in the near future. The company received 1.1 lakh enquiries for its entry level car last month and is expecting sales to increase rapidly in the coming months. Thus to fulfill the demand, Tata Motors will either manufacture additional units of the Nano at Sanand by expanding the production capacity or shift some production to Pantnagar plant, where the Nano was initially produced.
"The Nano sales have been very good. Last month, we sold over 8,700 units and within a few months time we will be running the full capacity of 20,000 units per month at the Sanand plant," Tata Motors VP (Commercial), Passenger Car Business Unit , R Ramakrishnan said. "Where we would add the fresh capacity will be decided in due course of time, but the advantage that we have is the flexible production capability for Nano that we have," Ramakrishnan added.