Tata Nexon EV Spied, Launch In 2020
Recent spy shots of the Tata Nexon EV reveal the junction box under the hood.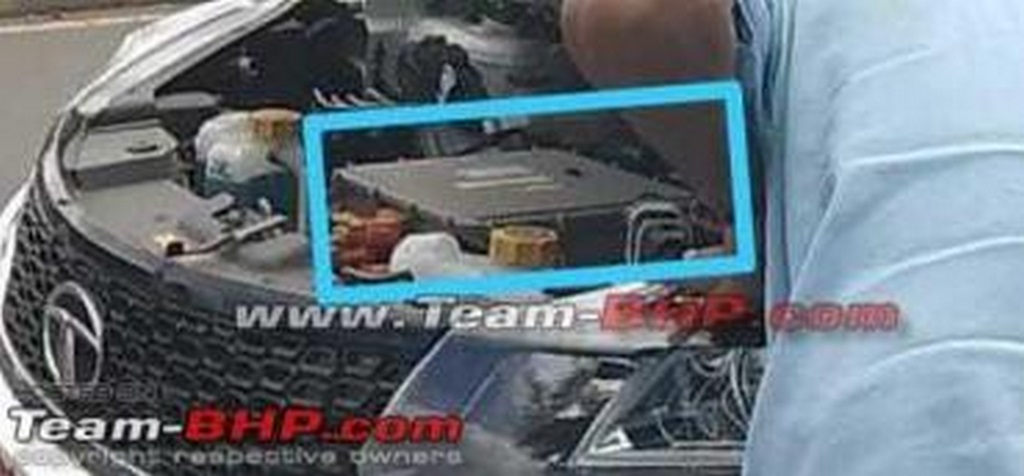 The Tata Nexon has been spied again but this time, it isn't the facelifted model, rather it's the Nexon EV. The images reveal the car's junction box located under the hood. The exteriors resemble the current generation Nexon but Tata Motors will launch the Nexon EV with the cosmetic updates expected on the BS6 model.
When Tata first launched the Nexon back in September 2017, it shook the market with its striking design, spacious cabin and attractive price point. It struck a brilliant balance between all the important parameters and came out to be quite a strong package which turned the tide in its favour.
Now Tata Motors wants to bet big on the upcoming EV revolution in India which is set to happen by 2030. The Indian automaker has three EVs in the pipeline. One among those is the Nexon EV. The other two being the Altroz EV and the Tigor EV. It is believed that three prototypes are built to carry out test runs.
Tata has already lunched the Tigor EV in the Indian market. But it is only made available to fleet operators. The current iteration of the Tigor EV, is priced at Rs 9.99 lakhs. It comes with a 16.2 KWh battery pack, a 30 KW 72V 3-phase AC induction motor which in turn, promises an ARAI certified range of 140 kms on a full charge.
The Nexon EV is likely to be powered by the Altroz' electric motor and not the Tigor's. Therefore, this new powertrain could offer a range of 250 to 300 kms on a single charge. The battery pack will use lithium-ion technology. With a DC fast charger, it could charge up to 80% in just an hour. However, from a normal wall outlet, that time will increase significantly. On the other hand, Tata will launch the updated Tigor EV with a better powertrain for private consumers, alongside the Tigor EV, the Altroz EV and Nexon EV will also be launched in early 2020.
The Indian Government has a very ambitious agenda to embrace the EV revolution. So to make that happen, manufacturers like Mahindra, Tata and Hyundai have already set their foot in the EV business, followed by MG Motor. Most importantly, the Nexon EV will compete with the Mahindra XUV300 EV which is slated for launch by September 2020.
Tata Nexon EV
– Expected to be launched in early 2020
– 3 prototypes are believed to be built
– It will share its electric motor with the Altroz EV, having a 250-300 km range
– Will remain identical to current Nexon except for a few cosmetic changes
Source – Team-BHP.com