Tata Nexon Long Term Review – First Report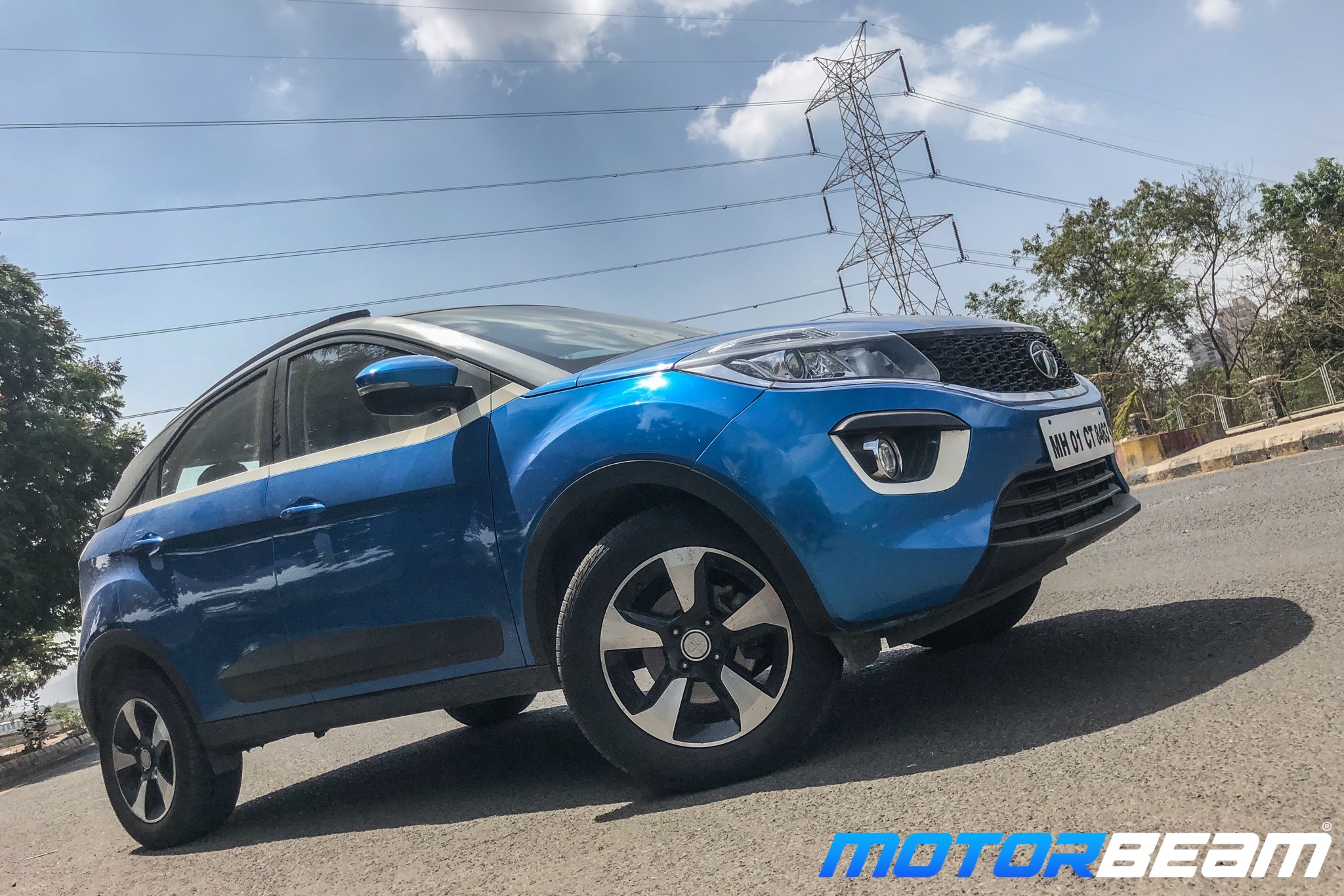 Tata Nexon Long Term Review
The Nexon offers strong performance along with space and practicality
After driving the Honda WR-V for quite some time, I get my hands on the Tata Nexon as my daily driver. The first made in India car to achieve a 5 star safety rating from Global NCAP. I feel proud and safe at the same time to drive this compact SUV. Our test car is a diesel manual XZ+ variant in Moroccan Blue shade, which grabs some eyeballs with its bright colour but I personally like the subtle grey, silver and black colour options, it looks mature in those shades.
Switching from a Honda to Tata, I observed a few things, both positive and negative. First up the doors, they feel solid and make a good thud sound unlike the Honda, which felt a tad lightly built. The interior looks more pleasing to the eye having a tasteful design with a floating screen. The Nexon is wide and feels quite spacious inside. The seating position is high and offers good visibility. Also, the range of driver seat height adjust is quite long. Short drivers will appreciate the height and won't experience any discomfort with the body to steering and pedals angle with maxed out height. However, there are some typical Tata inconsistencies in some of the interior bits and the electricals.
There are some rough edges like the storage panel behind the gear lever which is narrow and quite deep that feels a bit odd to operate if you keep small things in that space. There is no cup holder at the front. The handbrake position is odd, seems more focussed towards LHD markets. The door unlock button and boot release button is closely stacked, sometimes I open the boot by mistake instead of unlocking the doors. Some of the switches are inconsistent to use, like the electrically folding ORVMs switch, which doesn't always work with a single tap. Soon after starting the car, when you put it in reverse, the camera takes a while to show up, which is a bummer when you are in a hurry. In the dark, the backlit buttons on the centre console flicker and the fog lamps go on and off at times. However, keep it in mind that our test car belongs to initial production days of the Nexon and these media vehicles take quite a lot of beating.