Tata Q501 SUV Rendering Points To Land Rover Influence
This rendering is based on the Land Rover Discovery platform that will underpin the upcoming SUV while the styling comes from the recently showcased Hexa concept.
It is a known fact that Tata Motors is working on two new SUVs that are being developed with inputs from Land Rover. It is also known that the upcoming SUV codenamed (Q501) will be based on the Land Rover Discovery Sport platform known as L550. In addition to this, Tata recently unveiled the Hexa concept at the Geneva Motor Show that certainly has taken the Indian auto major's design capabilities to a whole new level. Now, this rendering from Theophilus Chin brings together the Hexa concept and the Discovery Sport, envisioning the upcoming Q501 SUV from the Nano maker.
Manipulating the images in Photoshop, the artist has created a production ready version of the Tata Hexa concept and mirrored the same on the Land Rover Discovery Sport's body, hence the resembling stance. The upcoming Tata Q501 SUV will be sharing its underpinnings with the Discovery Sport but will be extremely different in terms of design while also being positioned in two entirely different segments. While the Q501 will be a Rs. 10+ lakh model, the Discovery Sport will compete in the luxury end of the SUV range.
Called as Chairman Cyrus Mistry's baby, the Tata Hexa concept has been a giant leap with its good looks and well-proportioned stance that garnered positive reviews from the media and the masses alike. Employing the same traits on the upcoming SUV along with the tough lines of Land Rover will certainly be a recipe for success for Tata's upcoming SUV. The new SUV is part of the several new launches that the automaker has planned and will be launched towards the end of this decade. It could be the replacement to the Safari.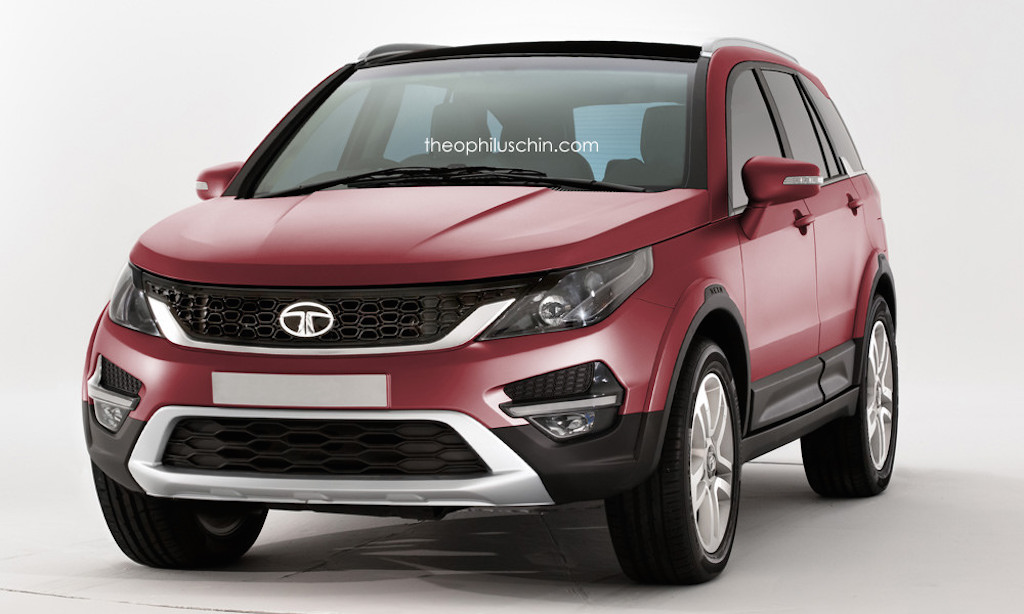 Source – TheophilusChin.com