Iconic Ladakh – Drive With SOUL In Tata Safari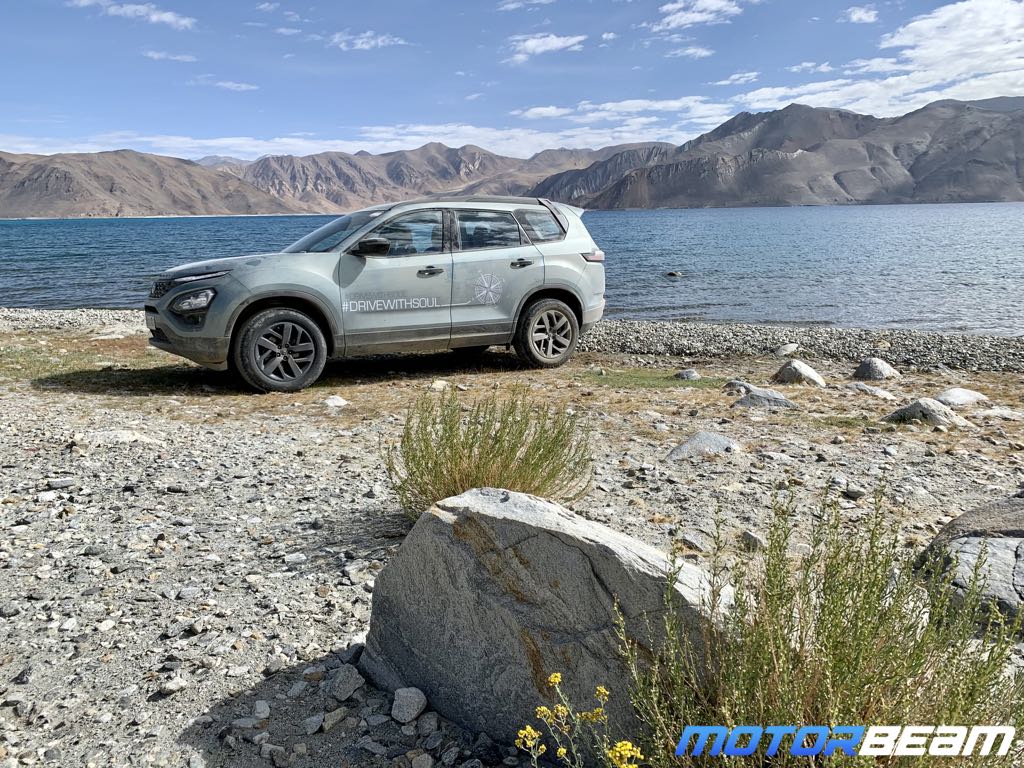 Leh Ladakh is a dream destination for many.
This place makes you realise the magnitude of mother nature in our country. It is a mix of intimidating humongous hills, stunning landscapes and a very challenging terrain.
We set off from Delhi with SOUL (SUV Owners United League) in a spanking new Tata Safari Adventure Persona along with 12 other Harriers and Safaris in the convoy. Join me in this memorable 9 day journey of the Iconic Ladakh drive.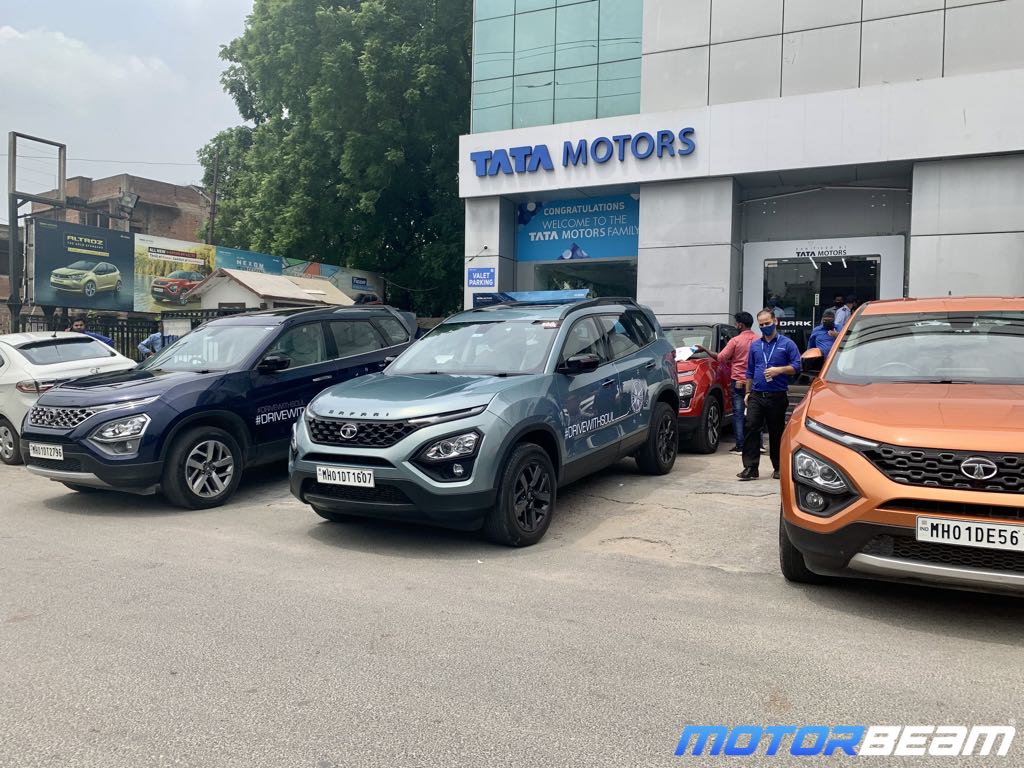 Day 1 – On the first day we all assembled at a Tata Motors dealership in Delhi where all the owners interacted with each other and got a briefing from the organisers for the drive ahead.
The first leg was Delhi to Chandigarh which is about 262 km and takes around 4 hours. The drive flagged off in the afternoon and we immediately got comfortable in the spacious 6-seater SUV. We had a lot of luggage including some bulky camera equipment tucked-in easily in the huge boot.
While the highway to Chandigarh is very smooth, we had to take some diversions on the way due to some protests en route. That wasn't an issue at all for the Safari since it handled the broken roads of the diversion very comfortably. We reached our destination a bit late due to these obstructions on the highway but it was a fatigue-free drive. We slept immediately because the next day was full of action as we had to start our ascent towards Leh.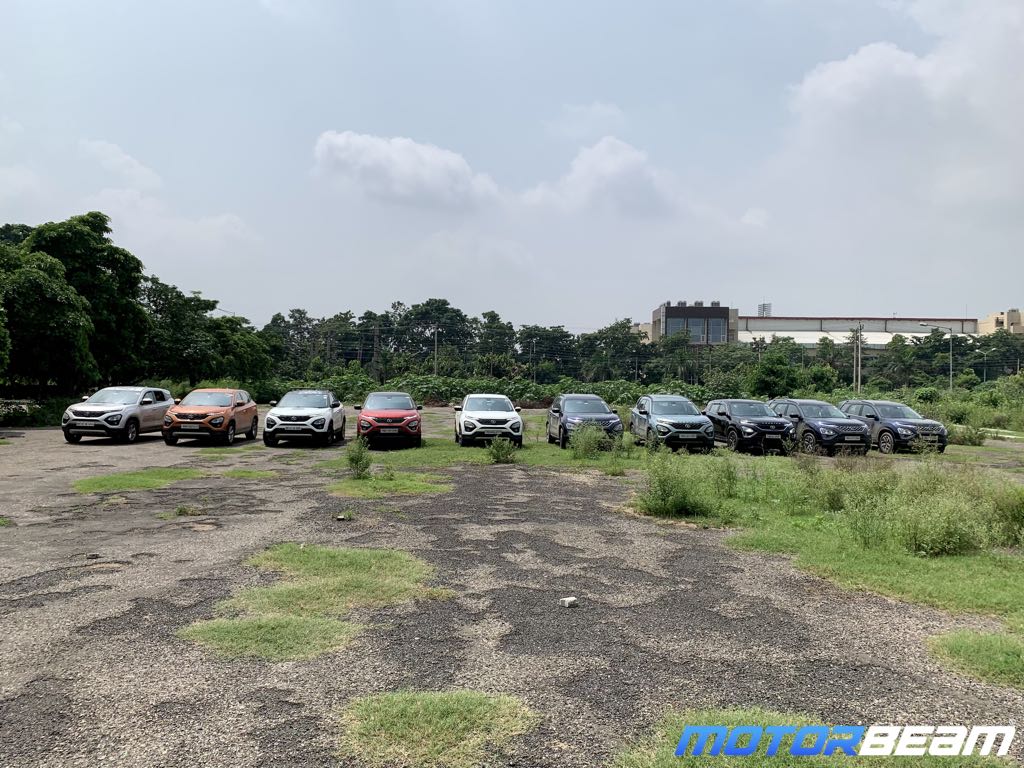 Day 2 – Now our second destination was Manali which is around 300 km from Chandigarh but takes more than 8 hours since the major part of the drive is on the hills. After having our breakfast we quickly clicked some pictures and Reels of our convoy before setting off for Manali and why not, the cars were looking absolutely gorgeous, more so in this huge convoy.
Now while we were about to exit Chandigarh, we witnessed a lot of blockades as the protests continued in the area and all exits of Chandigarh were blocked. However, our proficient SOUL organisers managed to find a way out of the city. This new route was quite adventurous as it literally had no roads in some patches. The very capable SUVs marched through these obstacles without breaking a sweat and we finally started our ascent towards Manali.
The route was pretty scenic in the golden light and since it took us time to leave from Chandigarh, it became quite dark in the night as we were about to reach Manali. These hills are not usually lit but the good throw of light from our SUVs never let us feel the need for street lights and we finally made it to our destination by the time dinner was ready to be served.
By now we got very comfortable with the Safari and the way it drove in mixed conditions. The convenience of the automatic transmission along with the pliant ride quality and minimal body roll around the bends makes it a very enjoyable SUV to drive.
Day 3 – We started driving from Manali at 11 AM after refuelling. This was an exciting part since we were about to drive through the Atal Tunnel, which is just 40 mins (28 km) from Manali. It is the longest highway tunnel above 10,000 feet in the world and measures 9.02 km. It reduces the distance between Manali and Leh by 46 km and time by 5 hours bypassing the Rohtang Pass.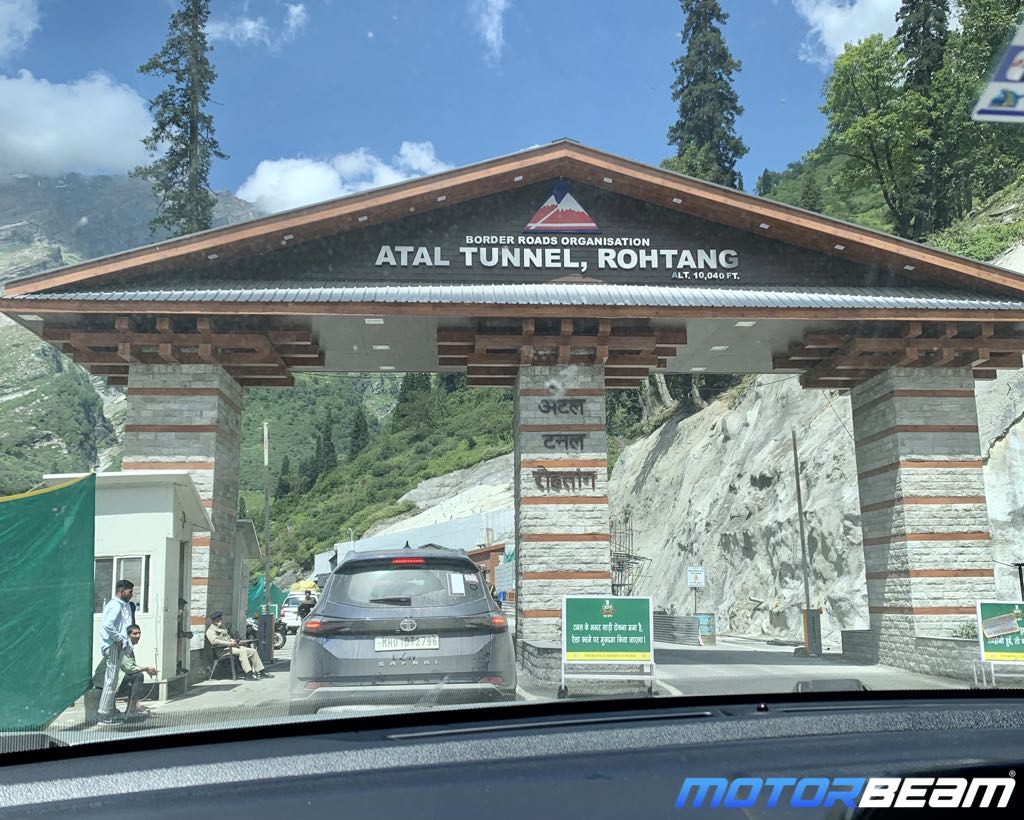 The Safari's 2.0-litre Kryotec engine was doing a great job on this drive. There's ample amount of power and torque. I had been switching between the different driving modes too and enjoying the drive. We reached Jispa in the evening, it took us around 5 hours to reach including some bio breaks, lunch break and multiple stops to capture the beauty en route.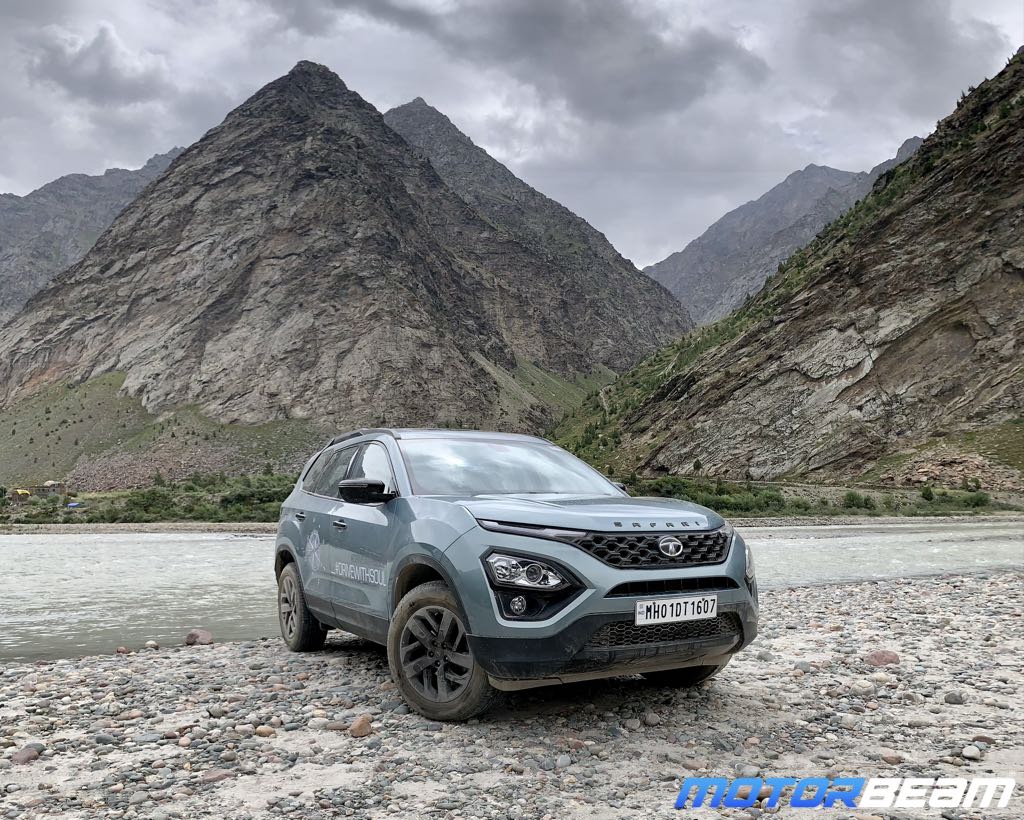 Jispa is a village in Lahaul Valley which lies along the banks of the River Bhaga and the views are just breathtaking. It was getting cold and windy now. We had a nice bonfire by the banks of the river and then went off to bed early.
Day 4 – Our next destination is Sarchu which is a 79 km (3.5 hour) drive from Jispa. At some places the roads are quite narrow so you have to drive carefully, specifically around the bends and plan your manoeuvres according to the oncoming traffic. Sometimes you might get a large convoy of army trucks passing through (we witnessed a convoy of 100 trucks) so it's better to find a wide spot on the side and wait for them to pass.
We made sure that we had our playlists downloaded before leaving Jispa since there is no network until we reach Leh now. The 9-speaker JBL system of the Safari kept out energy levels high and the sound quality was supreme.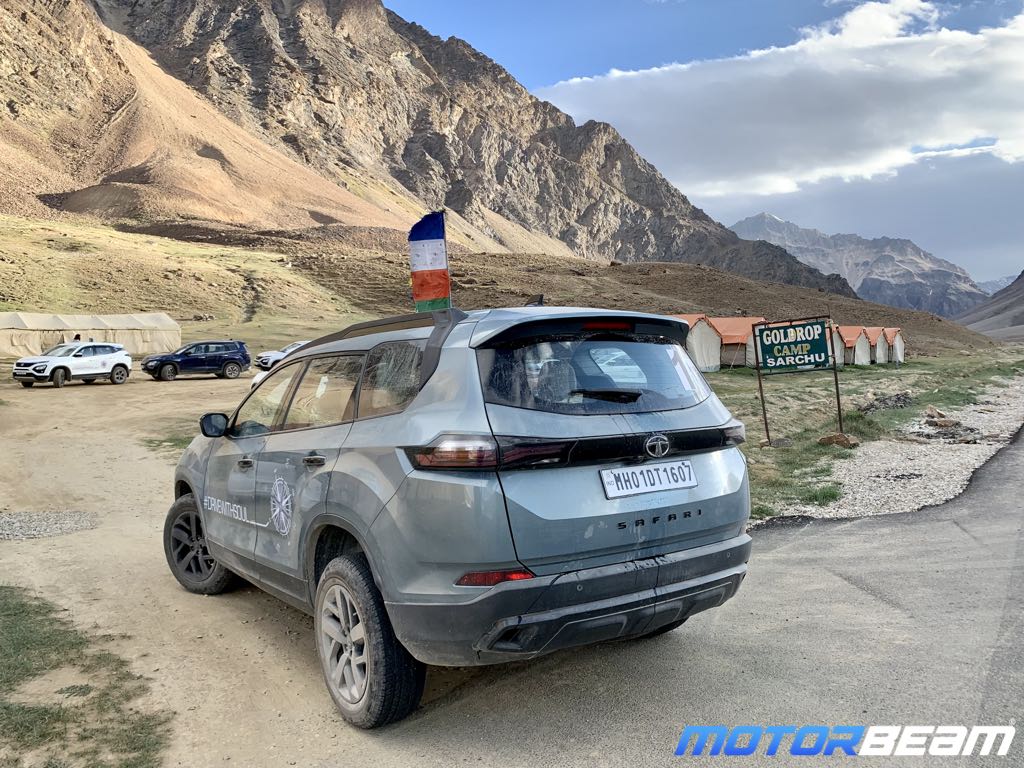 We crossed the Baralacha La Pass (15,910 feet) on our way to Sarchu. This pass connects Himachal Pradesh with Ladakh. We reached our tented accommodation in Sarchu in the afternoon which is situated at 14,000 feet. This is where you start getting the feel of Ladakh as the sight of trees and greenery starts fading away. After the sunset it was getting super cold and we quickly snuggled up in our tent after having some hot soup and dinner.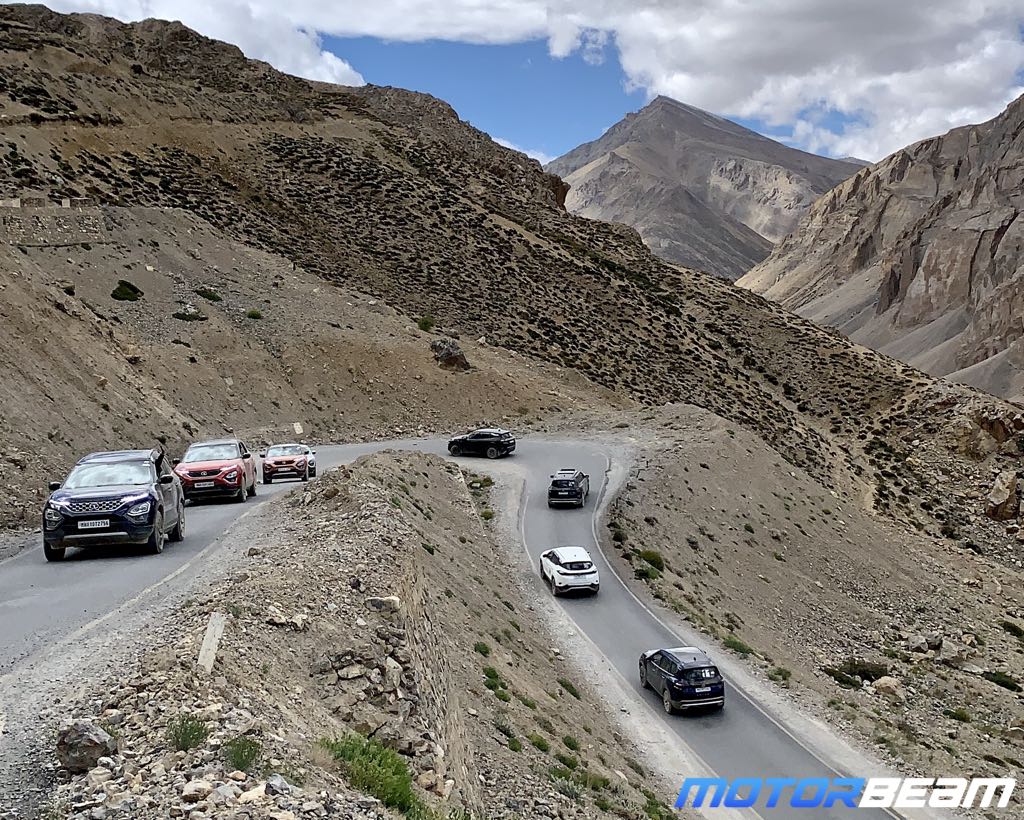 Day 5 – Now this was the longest day we had in our itinerary. A 259 km drive from Sarchu to Leh which takes around 9.5 hours. However, this route has a lot of ascents and descents and most importantly three passes to clear. First up was the Nakee La pass, located at an altitude of 17,000 feet. To reach this pass we crossed the Gata Loops which is a beautiful series of 21 hairpin bends.
Next we crossed the Lachalung La pass (16,600 feet) followed by Tanglang La pass (17,480 feet). On this route we encountered some good roads, some landslide affected roads and there was a section which had absolutely no road or even a defined path to cross. Here we tested the ESP Terrain Response Rough Road mode which made it a cake walk for the Safari. This system helps the car find traction on slippery/sandy conditions.
We had some Maggie, Thukpa and lemon ginger tea for lunch in Pang and then quickly set off for Leh as we wanted to reach our destination before sunset. We had a very organised convoy thanks to the SOUL organisers, all the cars were positioned according to the numbers. The lead car kept the convoy informed about the oncoming traffic, potholes, blind bends, etc. to keep the drive smooth and stress-free for all the SOUL members. There was a sweep car to ensure everyone is following the convoy and there were mechanics too for support.
Finally we reached Leh before sunset but surprisingly the town was very busy and we encountered quite a lot of traffic on our way to the hotel.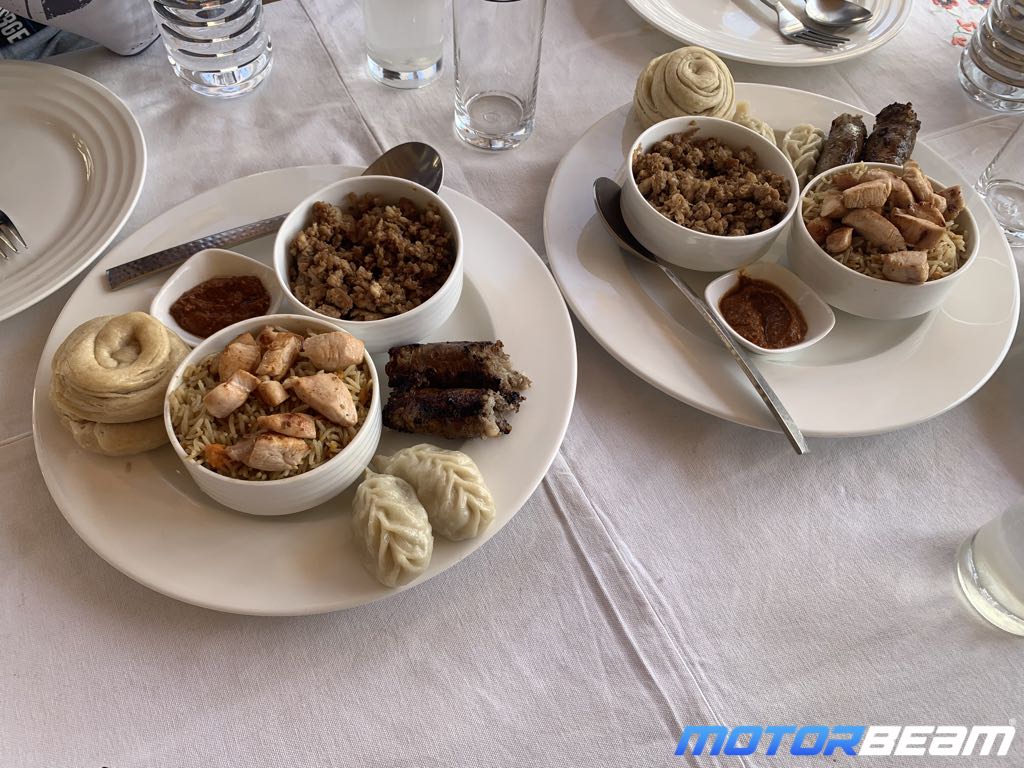 Day 6 – This day was all about relaxing and exploring the town after a long drive on day 5. Usually for people who fly directly to Leh it is advisable to acclimatise for a day or two. However, since we drove up to Leh gradually, we were quite comfortable and had no altitude sickness.
We tasted some local food including momos that were super delicious. There are a lot of activities and places to explore in Leh including river rafting, Hemis, Thiksey Monasteries, Shey Palace, Shanti Stupa, Hall of Fame, Magnetic Hill, Pathar Sahib, etc.
Day 7 – We drove down from Leh to Nubra Valley (160 km/5 hr) and crossed the highly celebrated Khardung La pass on the way. This drive was on my bucket list since forever! At a height of 18,000 feet you can expect a lot of altitude sickness but once you reach there, you feel very emotional, on top of the world because the whole vibe is different out there. It gets very crowded as everyone wants to click pictures with the sign boards and the huge milestone and it is a very small area where there's not enough space to park your cars or bikes.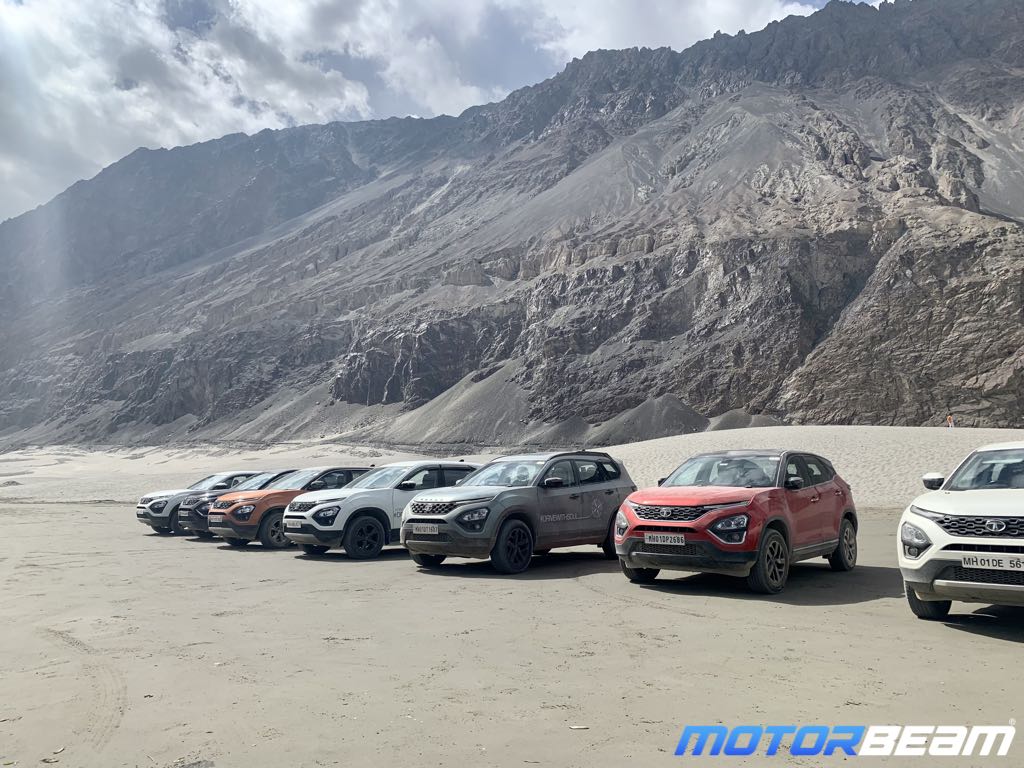 We then drove down to Nubra, had some snacks en route and then stayed at a campsite in Hundar. This is quite a unique place where you witness sand dunes at an altitude of 10,000 feet. There are quite a lot of activities here including camel rides, go karting, ATV rides, etc. Our next destination was Pangong Tso and I was eagerly waiting for it.
Day 8 – The route to Pangong from Hunder (240 km/8 hr) is very scenic. There are small little streams running along the road, huge peaks surrounding the route and even a dead straight patch of well laid out tarmac where you can thoroughly enjoy the drive. One of the coolest features of the Safari is the huge panoramic roof, you just blend in the beautiful surroundings with that 360 degree view and the cabin feels very airy too.
We reached Pangong in the dark and the funny thing was that we were driving up to our camps without knowing that we are going alongside the huge lake, it was pitch dark. This is what made our next day thrilling and full of surprises.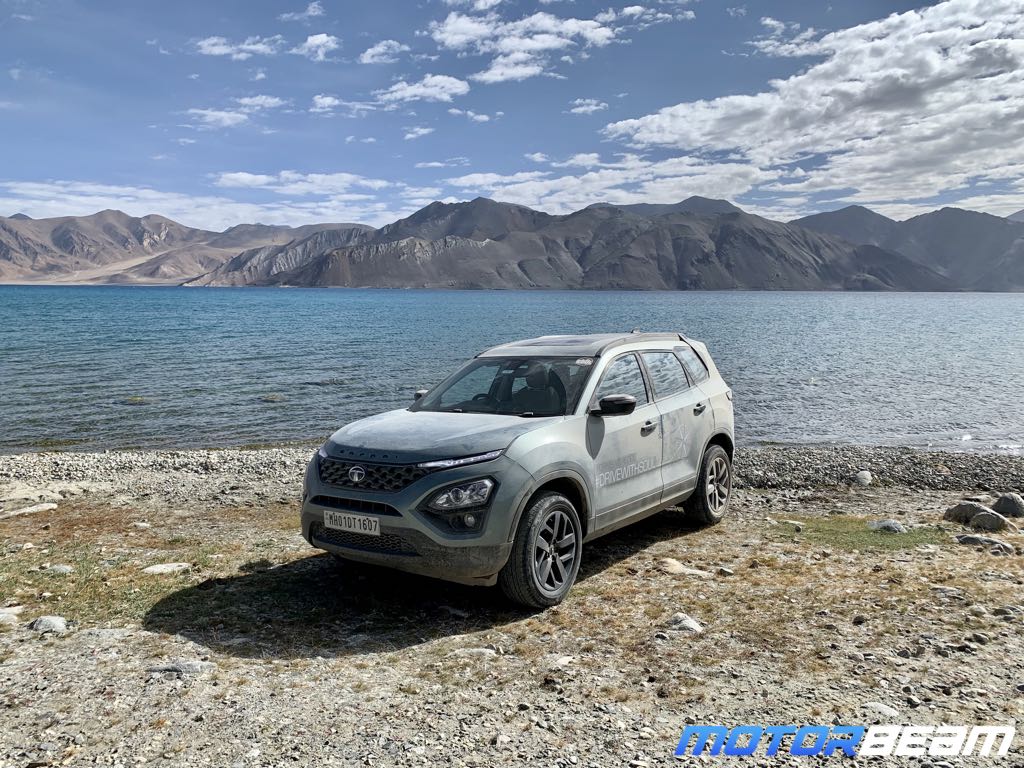 Day 9 – After gazing at the stars (I've never seen so many stars in my life) and a good night's sleep, I woke up to a heavenly view just outside my tent, it was just there! The huge 134 km long Pangong lake that extends from India to China, I still get goosebumps recalling that first sight. This beautiful place was the cherry on top of this road trip, literally.
Before leaving back for Leh and flying back home, I realised this has been an experience of a lifetime for me. No pictures or videos can do justice to the beauty of this entire road trip. From Delhi to Leh we witnessed a beautiful and gradual transition of terrains, food, weather and most importantly the different shades of mother nature. A big shout out to the Tata Safari, a great companion. This SUV can take you places with utmost comfort.