Tata Safari Storme 1.99-Litre Spied Testing, Gets New Colour
Tata Motors is testing a new 1.99-litre diesel variant of the Safari Storme along with a 1.99-litre Mahindra XUV500. The test mule is fully undisguised and shows a new dark green colour.
We all are aware of the temporary ban on 2000cc plus diesel cars in Delhi NCR, which had made a big affect to the sales of many carmakers. While Mahindra reacted quickly by coming up with a 1.99-litre diesel engine for the Scorpio and XUV500, other manufacturers couldn't find a solution. Now the ban has been lifted but the Tata Safari Storme was caught testing recently with a new engine.
Tata Motors is testing a new version of the Safari Storme with a 1.99-litre diesel motor along with the 1.99-litre Mahindra XUV500, which you can see in the picture. The new Storme is being benchmarked against the XUV500 on the Manali-Leh highway. What's more interesting is the new dark green shade on the Safari Storme, which blends very well with the styling of the mammoth SUV.
The Tata Safari Storme currently comes with a 2.2-litre diesel engine in two states of tune – 150 PS, 320 Nm and 156 PS, 400 Nm. Tata Motors might be replacing the lower tuned variants with the new 1.99-litre engine and they can also price it more aggressively. The Mahindra's 1.99-litre diesel has been tuned in a way that it churns out similar power as the 2.2-litre engine but with 10 Nm less torque.
This should be the case with the Storme 1.99-litre as well by heavily tuning the engine to produce similar power output. Quite a while back we also saw Tata Motors testing a 6-speed automatic transmission in the Safari but still the launch is uncertain as of now. The Indian carmaker will be offering the same 1.99-litre diesel on the upcoming Hexa to be on the safer side.
Tata Safari Storme 1.99-Litre
– Tata Motors is testing the 1.99-litre Safari Storme with 1.99-litre Mahindra XUV500
– The uncamouflaged Safari Storme test mule gets a new dark green shade
– The 1.99-litre diesel engine will also be offered with the Tata Hexa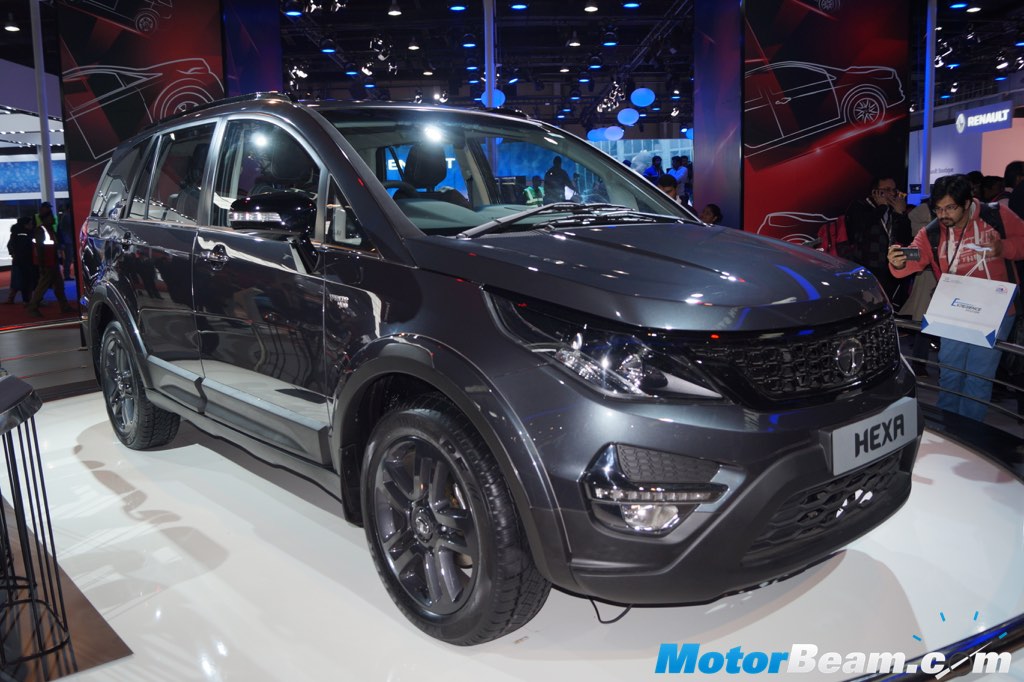 Image Source – Overdrive.in