Tata Tiago Long Term Review – Second Report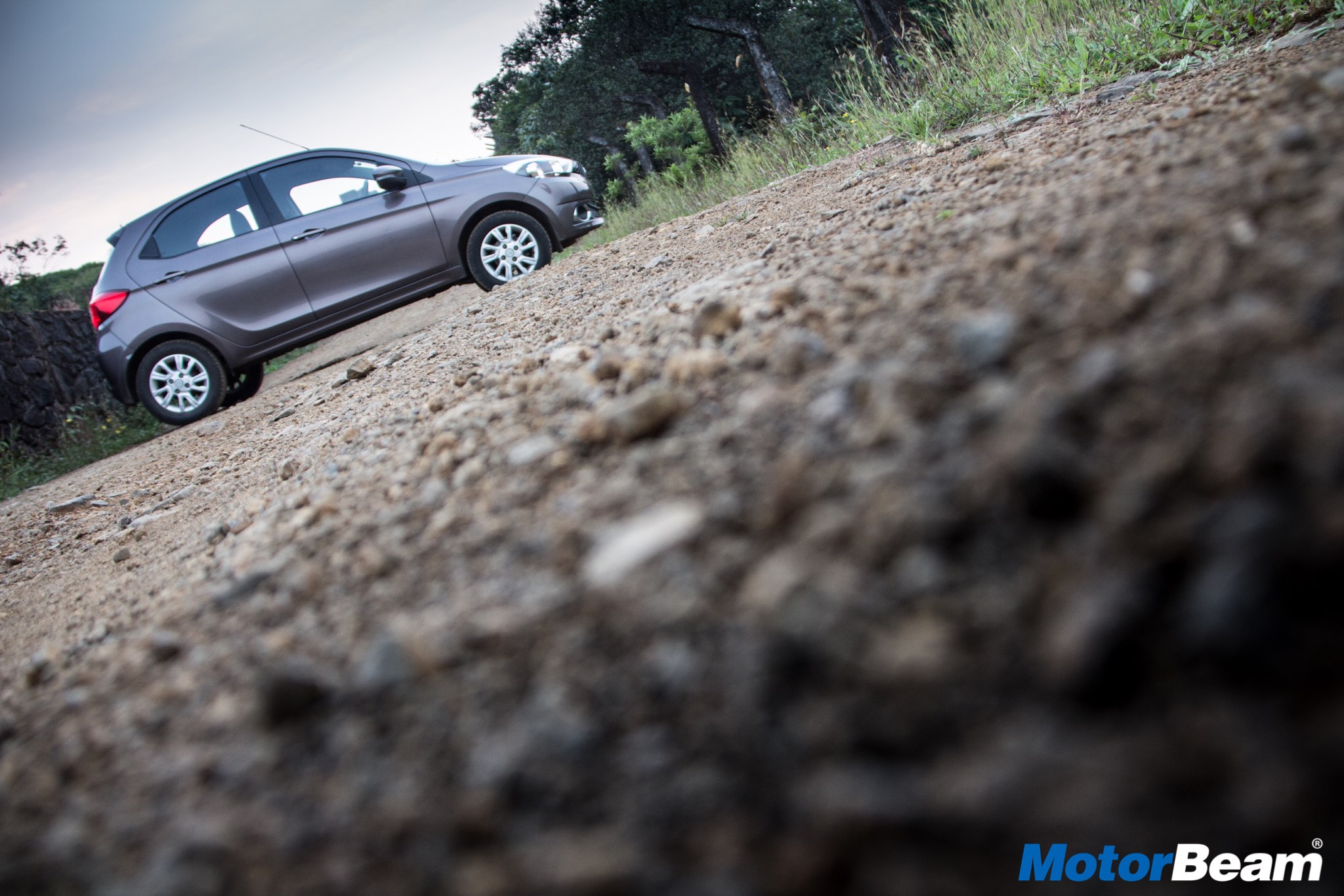 Tata Tiago Long Term Review
Long Term Test No. 135
Car Tested: Tata Tiago XZ Diesel
Kms Done: 20,509 kms
Test Started at: 4829 kms
Test Concluded at: 25,338 kms
Mileage: 18.1 km/l, 22.4 km/l (best), 13.8 km/l (worst)
Fuel Consumed: 1133.09-litres
Fuel Cost: Rs. 70,251/-
Rs. per km: Rs. 3.59/-
The Tata Tiago is an amazing hatchback if you want practicality at a low cost
So my last long-termer was a sedan and I've been getting all the crossovers or some cars like that for a long term. This time, however, I was given a tiny little hatchback from Tata. A model that has been making buzz since the time it was launched, the Tata Tiago. However, we didn't have the car for some time after the first report while it was away for service. With a very fuel efficient and not-so-powerful motor inside and a considerably tough body outside, the last 3 months with the Tiago have been very adventurous.
So my replacement for a petrol powered Multijet was a 3-pot Revotorq diesel engine. It produced exactly half the power but it was more than double in efficiency. As I first saw the car, I was happy with how it was as it appeared to be fun to drive in traffic. And within a few days, I was not just happy but actually enjoying the easiness the Tiago provided. Tiny yet tough body, a basic infotainment system but with amazing sound by Harman speakers, easy to handle and quick enough for the highways.
Coasting on the highway, driving on eco, the Tiago goes on a diet
The 1-litre oil burner wasn't the best in performance but surely was the most efficient. The best I could take out was 22.4 km/l with 4 people onboard and a good amount of luggage in the boot. The Tiago had a sweet spot between 90-100 km/hr and put it on eco mode and the live fuel consumption would show over 30 km/l. Overtaking wasn't much of a fun as you really had to give it the beans but calm cruising was just lit!
On the highway, the Tata Tiago was fun but it felt a lot better within the city. Although little low on power, it was apt and made for city driving and no kidding, I could take out almost 14 km/l in literally stop-go traffic. I used the eco mode very less as the power would go down even more, but it was apt for my dad as he likes to drive in a subtle manner and the mode would do just that. The 5-speed manual gearbox had small throws and it would shift quickly, however, the clutch on our long-termer was on the heavier side; not much fun indeed.