Tata VW Skoda Alliance Could Be Called Off
The Tata-Volkswagen and Skoda alliance is likely to be called off as Tata's AMP platform is not proving to be as cost-effective as expected.
Tata Motors, Volkswagen and Skoda signed a Memorandum of Understanding (MoU) in March earlier this year to explore a long-term co-operation for joint product development. After much discussion it was agreed between them that Tata's next generation Advanced Modular Platform (AMP) would be used as the alliance's common platform which offers a significant cost advantage over the Volkswagen Group's MQB-A platform.
However it has now come to light that both Volkswagen and Skoda have become skeptical about the AMP platform, which is not proving to be as cost-effective as expected. According to sources, for both Volkswagen and Skoda to jointly develop and adapt the AMP for its own products could cost an estimated 140 Million Euros (approximately Rs. 1000 crores).
Skoda is of the opinion that 'with that kind of money or investment, it is indeed possible to develop and localise the MQB-A platform for India'. India being a price-sensitive market, the possibility of bringing the MQB-A platform to India too was working out to be expensive for the Volkswagen Group.
Among the Volkswagen Group, currently the Tiguan, Octavia, Superb, A3 and A4 are underpinned by the MQB platform, while the rest high-volume cars from both Volkswagen and Skoda are still underpinned by the defunct PQ25 platform. So to introduce newer range of products, the Volkswagen Group might have to go ahead and invest in the MQB-A platform even if it's an expensive affair.
The Tata Motors board on the other hand feels that it should be rather deploying resources and energy towards reviving its ailing Commercial Vehicles (CVs) business. Tata Motors' market share in the CV segment has been drastically falling and has hit an all-time low of 38.70 percent in May 2017.
A Tata Motors' top executive declined to comment on this development and said Tata Motors would be communicating the material details at the right time but not now. Break-up of this alliance could see all the three involved car manufacturers taking a hit.
For Tata, it would have to develop the AMP platform on its own without any technical assistance from the Volkswagen Group and will have to bear the entire cost of developing the AMP platform. For the Volkswagen Group, it would have to go back and start drawing a new strategy for the new platform for India which in turn would lead to delays in future product launches.
Tata's first AMP based car codenamed X451, a premium hatchback is due for launch in 2019 and future AMP based cars include a sedan crossover codenamed X452 and a Hyundai Creta sized SUV.
Tata VW Skoda Alliance
– The alliance between Tata, Volkswagen and Skoda is likely to be called off
– All the 3 car manufacturers had signed a MoU earlier this year
– Tata Motors' AMP platform is not proving to asbe cost-effecti as the Volkswagen Group had thought it would beve
– It would cost 140 Million Euros for both Volkswagen and Skoda to jointly develop and adapt the AMP for its own product-line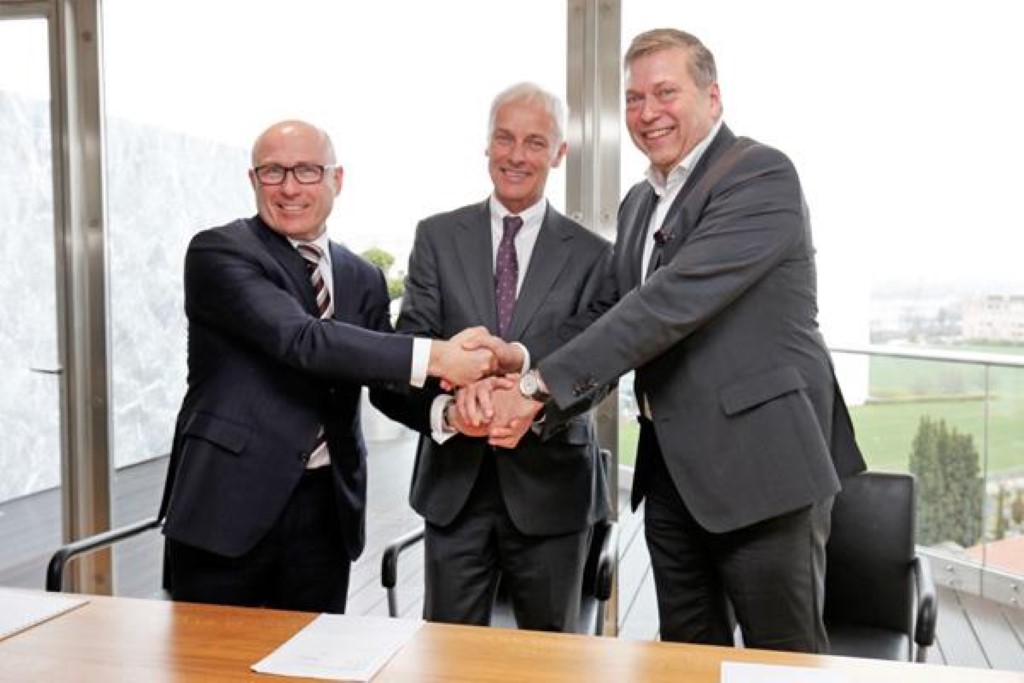 Source – ETAuto.com