Tesla Model 3 Specifications Of Production Version Disclosed
American automaker Tesla has revealed all details surrounding its most affordable hybrid vehicle, the Model 3.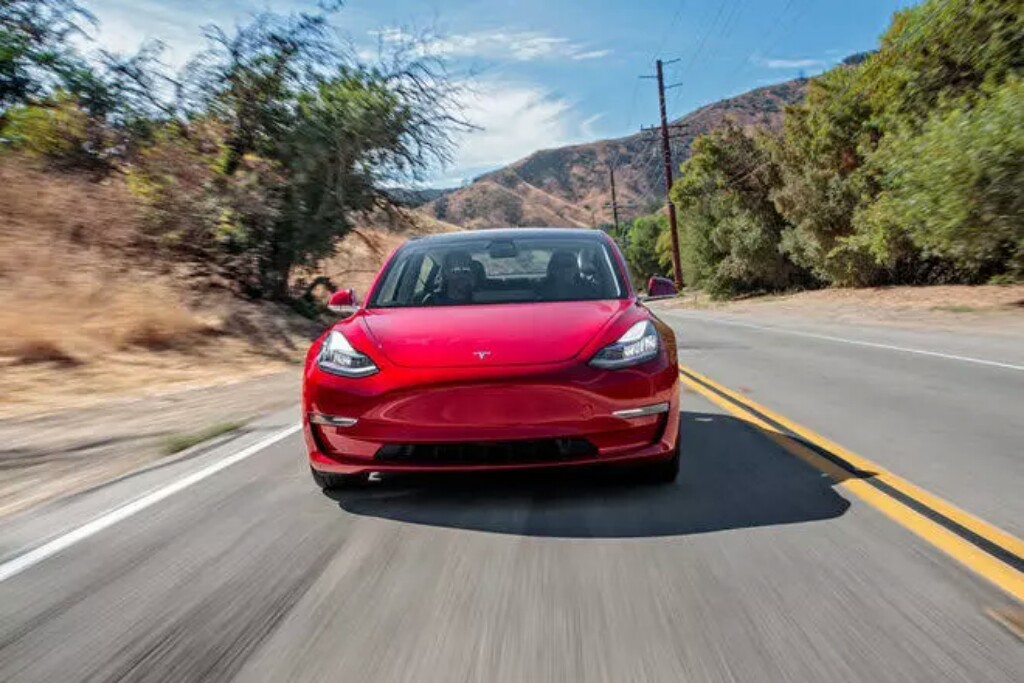 After its successful stint with the Model S and Model X, Tesla has cleared the air and disclosed all details about its Model 3 at an event in California. CEO Elon Musk directed the audience and followed it up with the delivery of first 30 production-spec vehicles. The CEO gifted himself one of the Model 3 and the remaining went to their customers. In comparison to the prototype showcased last year in Los Angeles, very little has changed in the production version.
The Tesla Model 3 continues to offer a seamless aerodynamic design, with a stretched out hood and a squat trunk. The fascia, with the absence of an upper grille, looks radical and its neutral styling won't offend anyone. Standard 18-inch Aero alloys come wrapped in all season tyres, while customers can also opt for 19-inch Sport rims by paying a $1500 premium. The exteriors are compact by international car standards, with the 5-seater Model 3 measuring 4693 mm x 1932 mm x 1442 mm (length, width and height respectively).
Prices of the two variants on offer differ by $9,000. The base version retails for $35,000 (Rs. 22.27 lakhs), while the Long Range version commands a price of $44,000 (Rs. 28 lakhs). The base version does 0-100 km/hr sprint fairly quick in 5.6 seconds, while the Long Range version is 0.5 second quicker. With an estimated range of 220 miles (350 kms roughly), the base version offers a top whack of 210 km/hr. It gives a range of 30 miles per hour of charge through 240V outlet.
In comparison to the base variant, the Long Range version also gets more driving range (310 miles), better top speed (225 km/hr) and has a faster charging rate (7 miles per hour more). The base and Long Range versions give a range of 130 and 170 miles respectively on 30 minutes of charge through Tesla's supercharger. Interiors of the car, however, adopt a minimalist theme and look absolutely uncluttered with a massive 15.4-inch display taking the limelight.
The Model 3 is equipped with eight cameras, multiple ultrasonic sensors, 8 airbags and traction control. While an additional $5,000 adds a better audio system, 12-way adjustable seats, LED fog lamps and other useful add-ons, the company offers full self-driving feature at a premium of $8,000.
However, the Indian launch is highly uncertain owing to the lack of charging infrastructure and localisation facilities for Model 3's components. Internationally, Tesla offers a 4-year (or 50,000 miles) warranty on the car, while batteries get a warranty of 8-years (or 1,00,000 miles). With no direct competitors in sight, it seems like Tesla has a winner in their hands.
Tesla Model 3 Specifications
– First 30 units delivered, prices start from $35,000
– Available in two variants, base and Long Range
– Base version has a range of 220 miles, Long Range goes 310 miles
– India launch unlikely due to infrastructure limitations