Tesla Model Y Spotted Undisguised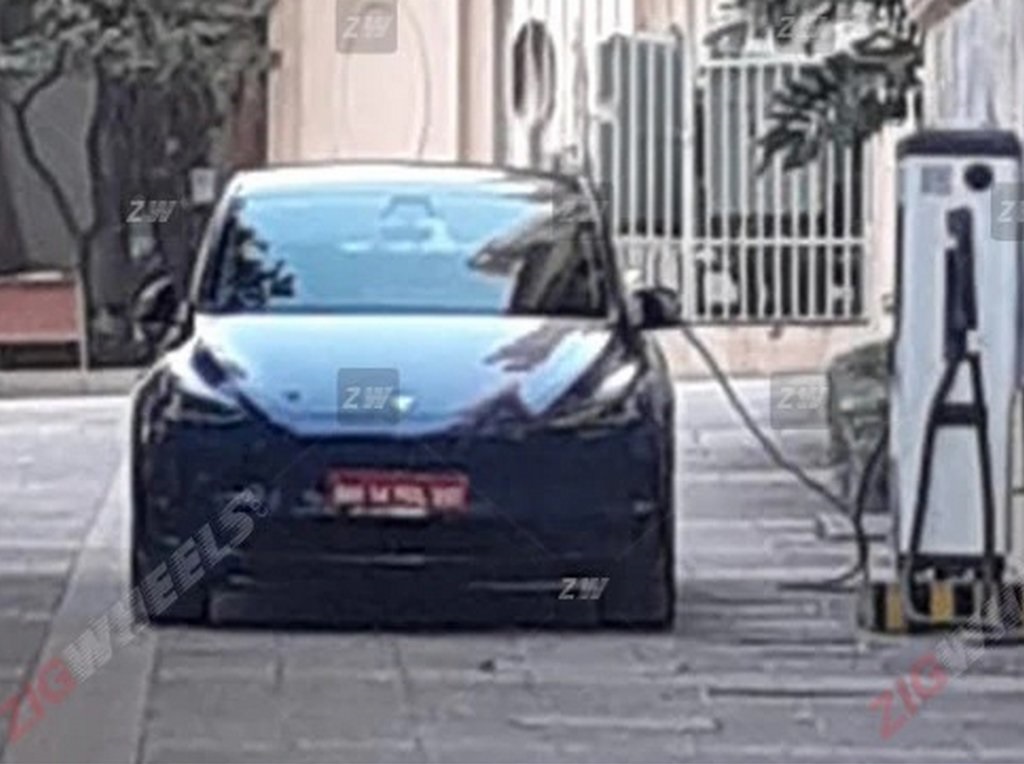 The Tesla Model Y was spotted in Mumbai city
A Tesla Model Y has been spotted without any camouflage in Mumbai even as the American electric vehicle (EV) manufacturer has not made a formal announcement about the launch timeline of its first car for India.
Back in September, it came to light that the Model 3 electric sedan, which was expected to be the first Tesla vehicle to be sold here, had to be reengineered to have sufficient ground clearance to deal with India's improper roads.
Tesla was recommended that it increase the Model 3's ground clearance from 140 mm to 165 mm. Since the Model Y already had a road clearance of 167 mm, it was seen as the apt vehicle for the EV maker to launch here.
Now, the car has been spotted undisguised, making Tesla's intentions clear. But, the Model Y will not be alone, since the EV brand has homologated as many as 7 models in India.
Seen at a public charging station, the electric crossover is offered in 2 variants – Performance (5 seats) and Long Range (can seat up to 7 people) – in the USA.
While both models weigh 2003 kg and have all-wheel drive, the performance variant does the 0-96 km/hr sprint in 3.5 seconds, has 488 km range and 249 km/hr top speed.
Whereas, the Long Range variant does the 0-96 km/hr run in 4.8 seconds, has a top speed of 217 km/hr and 531 km of claimed range on a single charge.
The design of the recently spotted Tesla Model Y is identical to the one sold overseas. It even features the same 15-inch infotainment touchscreen in the cabin and is likely to be equipped with all the necessary goodies that Indians prefer.
Expected to be introduced to the market by the second quarter of 2022, the Model Y will come with a premium price tag, but should cost less than electric SUVs like the Mercedes EQC, Jaguar I-Pace and the like.