The Detonator Is One Crazy Motorcycle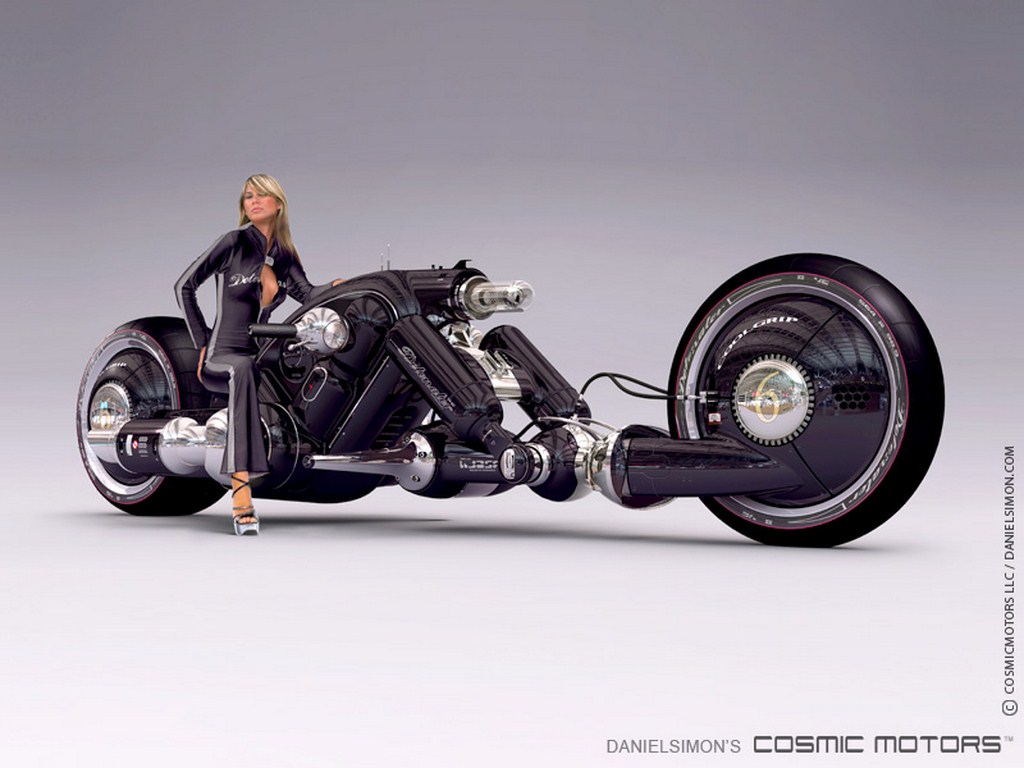 Remember the light cycles in 'TRON: Legacy' and the vehicles in the movie 'Captain America'? If you think that these super crazy concepts are meant only for fiction then you might have to change your opinion. Daniel Simon, the creator of these super concepts in the two movies, has come up with yet another mind-blowing concept which has been named the Cosmic Motors Detonator. Mr. Simon holds a degree in vehicle design and had earlier designed concept cars for Bugatti and Lamborghini. He is also a part of the VW Group's Advanced Studio.
Cosmic Motors Detonator has been created for his futuristic vehicle design company called the Cosmic Motors. Since, this straight line dragster has been built for the humanoid droids; normal humans will find it really tough to ride this creation. The design speaks for itself. It suits the unusual bodies of their mechanical riders. The rider sits way too back and has a big task of handling a elongated front. Till date ten Detonators have been manufactured. Though these bike races are slower than the other streamline classes, it is the fire emitting exhausts and the thunderous roar that would interest anyone.
This bike is a 11.5-foot long electric motorcycle. Powered by a lithium-ion battery, it can go 80-100 miles on a one hour charge. Thus, a long wheel-base, low center of gravity and a sensitive electromagnetic steering is what can describe the Detonator. High speed exhausts gases come in handy to aid better acceleration. However, this brings some minor glitches in the norms it must follow. In order to keep the vehicle compact, the bike has been designed tightly round the rear wheel. Obviously it is not a bike that everyone can handle, however, if you really wish to own it, keep $100,000 with you as it won't be a cheap deal. Seems like few things are better fit for the world of fiction.