The History Of Erik Buell Racing, Hero's Prime Partner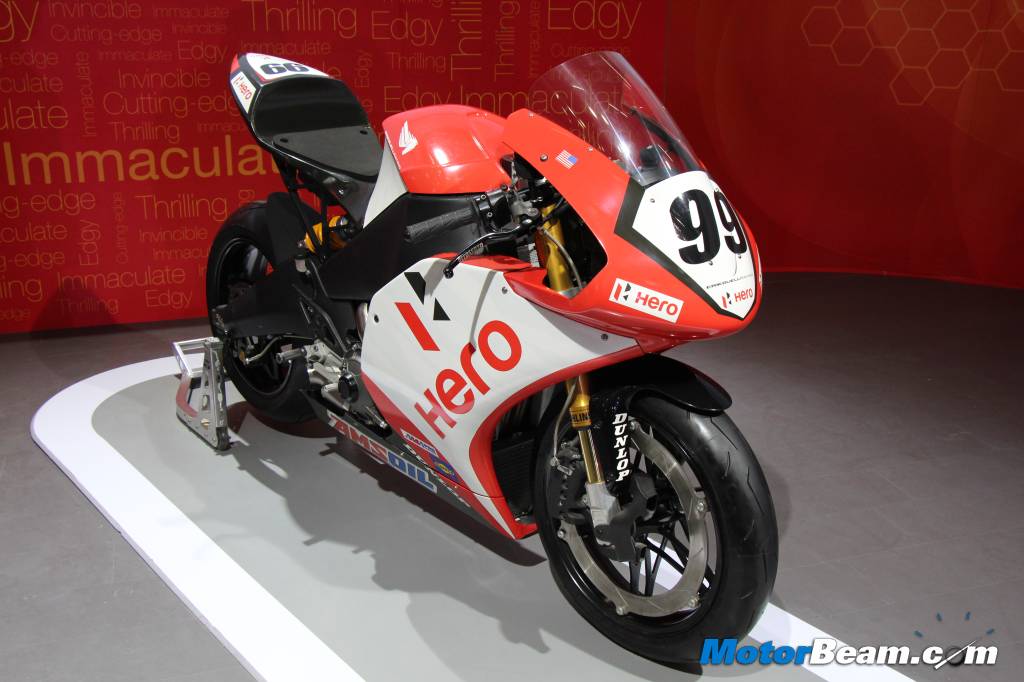 Everyone has a history, every company has a history. Some are lost in the history while some create them. There is a very popular quote "survival of the fittest" but it has to be remembered that to be fit, one has to survive first. Take the example of any company in the automotive sector; change in strategies and ownerships have led them to what they were/are now. The best examples are Mercedes-Benz (Benz & Cie when established) and Mors (A French automobile company) that existed little over 30 years in the 20th century. Companies adopt various strategies to survive in the market and that is the reason why some companies buy the ownership of others; one can say Volkswagen is the master in that. So why am I telling you all this? Well I have a reason for that. Just scroll down and read you will find out soon.
This article doesn't beat around the bush explaining the details of EBR bikes. This one is about how the company struggled to come to this stage and what its contributions to the biking world are.
Erik Buell Racing popularly known as EBR became pretty famous in our country during the 12th Auto Expo that was held a month ago. We all know that Erik Buell Racing's RX 1190 and 1190RS were staged in Hero MotoCorp's arena because Hero owns a good chunk of EBR shares.
What potential does Erik Buell Racing have that Hero has invested USD 25 million?
Erik Buell is the founder and owner of Erik Buell Racing. Mr. Erik was once employed by Harley-Davidson and it is here where he got immense exposure to racing bikes supplemented with funds. Initially he used engines manufactured by a small company called Barton and later he bought the designs of the engines sold by this company. Barton's engines failed to prove and it was then when Harley decided to put financial constraints on Erik's dreams. With that he decided to quit Harley and start his own firm in the quest to design the best racing motorcycles in the world. He then started his own company naming it Buell Motorcycle Company.
With the same Barton engine Buell Motorcycle Company rolled out its first racing motorcycle with the nametag Road Warrior 750. This vehicle was used for the AMA Formula One road racing in USA. Buell Motorcycle Company sold just two vehicles when disaster struck the company in an unexpected way. It was announced that the Formula One series would be discontinued and Buell Motorcycle Company was left with no choice but to adapt a new strategy in-order to survive. It was then when Erik looked towards street legal bikes with integration of race concepts.
The company then started using Harley's engines for its production purpose. The first street legal Buell Motorcycle Company's bike was named as RR1000 Battletwin and was bought by a Harley-Davidson's dealer named Devin Battley. Later Battley played a very important role in increasing the count of dealerships. This led to increase in sales of Buell motorcycles. The company was running with decent production capacity and it was then when Harley-Davidson purchased 49% stake of Buell Motorcycle Company. In 1998 Harley-Davidson bought out the remaining stakes and Buell Racing Company became a subsidiary of Harley-Davidson.
Though Harley took the accelerator and brake pedals, the steering remained with Erik Buell; implied the designing sector still belonged to Erik. Under his wings, the Buell Motorcycle Company developed state of the art braking technology, known as "inside-out". The disc of the brakes is generally mounted on the hub but for the new brake system, the disc was mounted on the alloy wheel which gave it a huge advantage. The diameter of the disk was enormous and it was good enough to eliminate the second disc. The new braking system weighed 30% less than that of conventional ones. Apart from that, there are many patents that belong to Buell such as fuel in frame, usage of swing arms as oil tanks, ECU that controls the path flow exhaust gases between two exhaust pipes based on torque requirement.
The company's production line touched a figure of 1 lakh in 2006. In 2008, then CEO of Harley, Keith Wandell reviewed the brand value of Buell Motorcycle Company and as a result said that BMC carried a poor resale value in the market and it would not have a bright future. Later Buell Motorcycle Company was shut down in October 2009. The Buell Motorcycle Company produced a total 1,36,923 bikes when the day was called off.
"You can kill an idea but not an opportunity"
Looks like the above saying was meant for the 59 year old Erik Buell. Not even one month post closure of his company, Buell Motorcycle Company, Erik Buell established a new one in November 2009 and named it Erik Buell Racing. We have to admit that this man has got guts. Going back to the old days, Erik decided to dedicate the new company to race concept and this time he had no restrictions from Harley-Davidson as this newbie company was independent. Erik then licensed parts of Buell 1125RR from Harley and developed a new model; named it 1190RR.
"Passion, focus, perseverance and hard-work" are a few words we found that could describe Erik F. Buell.
Since then the company has come up with two more models namely 1190RS and 1190RX, the bikes being street legal. In 2013 Hero MotoCorp bought 49.2% shares of Erik Buell Racing and the companies aligned themselves with new strategies and designs. Hero MotoCorp will be selling its bikes through EBR dealerships in USA starting this year. The designing sector still belongs to Erik and he has helped Hero MotoCorp to develop the new HX250R, that is the reason the new quarter litre bike has strokes of EBR models.