Toyota Camry Shocks Hyundai By Winning Korea COTY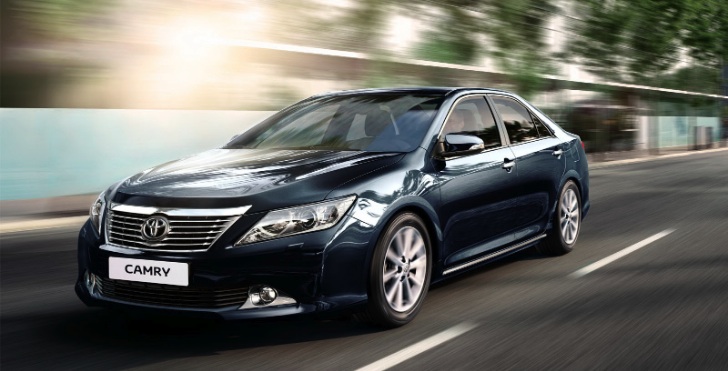 The Toyota Camry won the 'Korean Car Of The Year Award' for 2013 leaving Hyundai in shock being beaten by a foreign car company on its home turf. Toyota just entered the Korean market in 2010 as an obvious underdog and was struggling for sales. But in the two years it slowly improved consistently and ultimately this year won the highest honor in Korean Automotive Industry. Toyota itself was thoroughly surprised by the result and at the award function Toyota's Korean head had to use a translator to express himself as he was so overcome with emotion.
The Korean market had a high taxing policy for imported cars just like India, to protect the local manufacturers, but only recently they removed the taxation and many top car manufacturers like BMW, Toyota started doing well in the market. Toyota started importing cars from the USA, which shared a complete open market with Korea, thus resulting in extremely cost effective pricing of their products. Toyota launched an aggressive publicity strategy too. Toyota sold 5020 cars in 2011 and in 2012 doubled the sales to 10,795 units with increasing market share from 4.78 percent to 8.23 percent.
Toyota surprised the local car manufacturers when the Camry won the award which was previously won only by Korean cars, like the Kia K5 in 2011 and the Hyundai i40 in 2012. Hyundai received a tip about this and none of the Hyundai officials attended the function to display their protest for the Car of the Year award not going to a Korean vehicle. Furthermore, the Hyundai Santa Fe was given a "special award" to console the Hyundai executives.
Toyota, in addition to this, won the 'Green Car Award' for the Prius and the Lexus GS too won in another sub-category. Now with Toyota's success, many other Japanese car manufacturers too are taking steps to increase their market share and gain higher sales in the South Korean market. Hyundai has reduced the prices of their high end products to counter the success of its competitors.