Toyota Glanza Long Term Review – First Report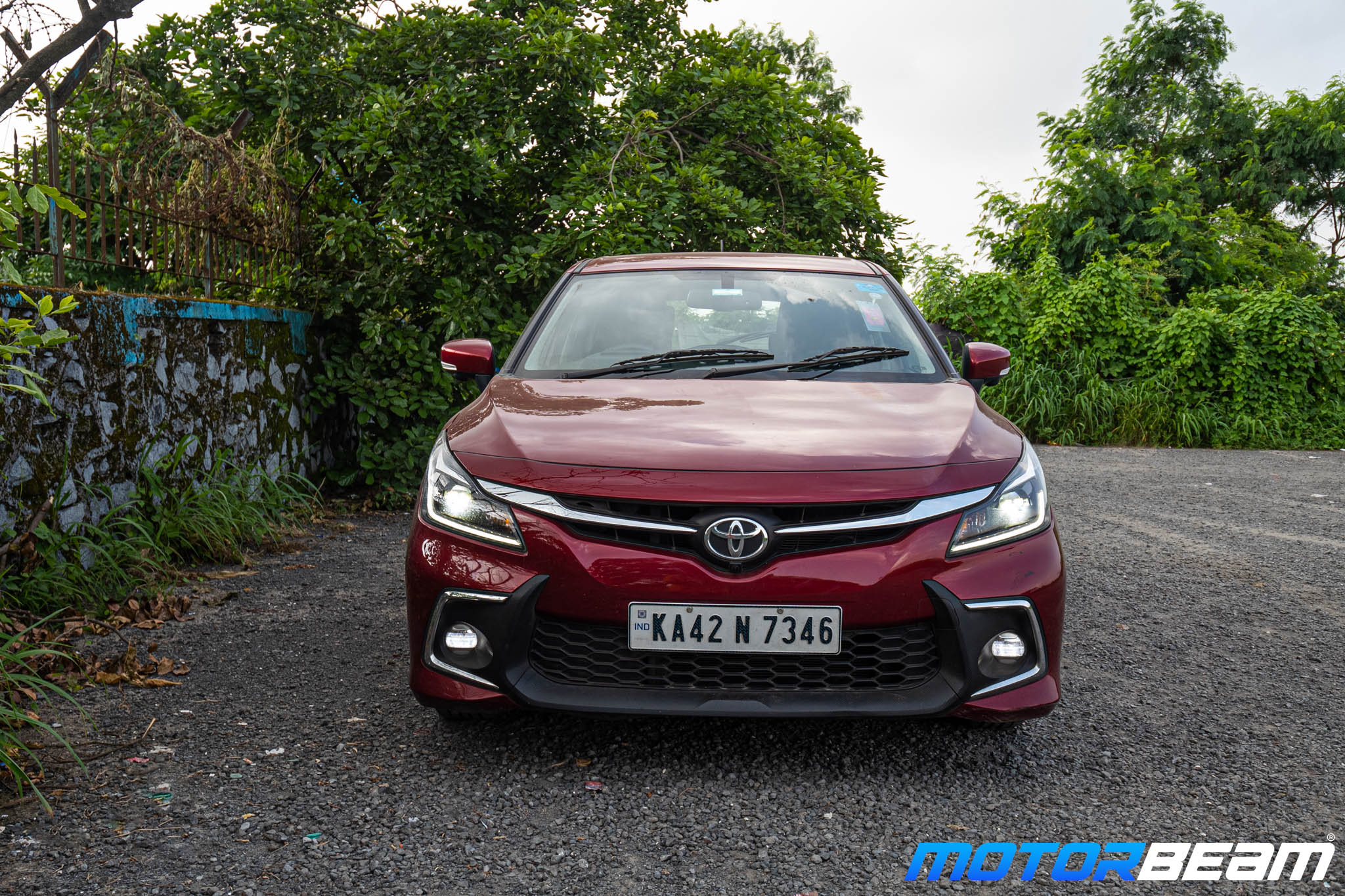 The Toyota Glanza entered the MotorBeam long term fleet at a time when outstation media events and test drives were happening back to back which is why the vehicle didn't see a lot of action in its first month with us. The Glanza V AMT has covered 550 kms in its first month with us and most of this was in bumper-to-bumper traffic.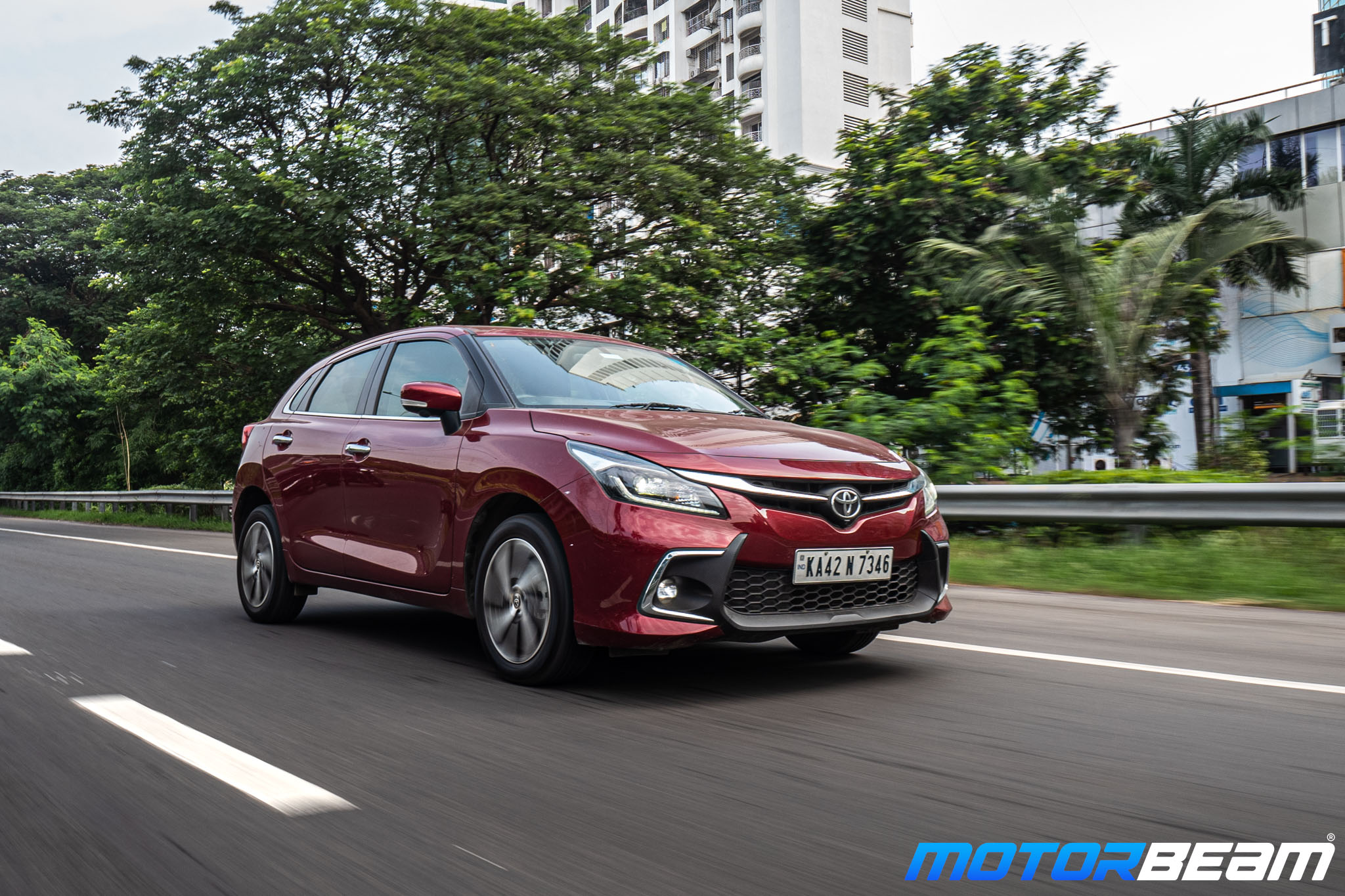 Talking about traffic, initially I was a little bummed when I got to know that we are getting the AMT because the Glanza MT is actually more fun. It's a nice, peppy hatchback with a light gearbox and quite fun. However, when I spent 2.5 hours to cover 40 kms in Mumbai's traffic, my left knee definitely thanked the AMT.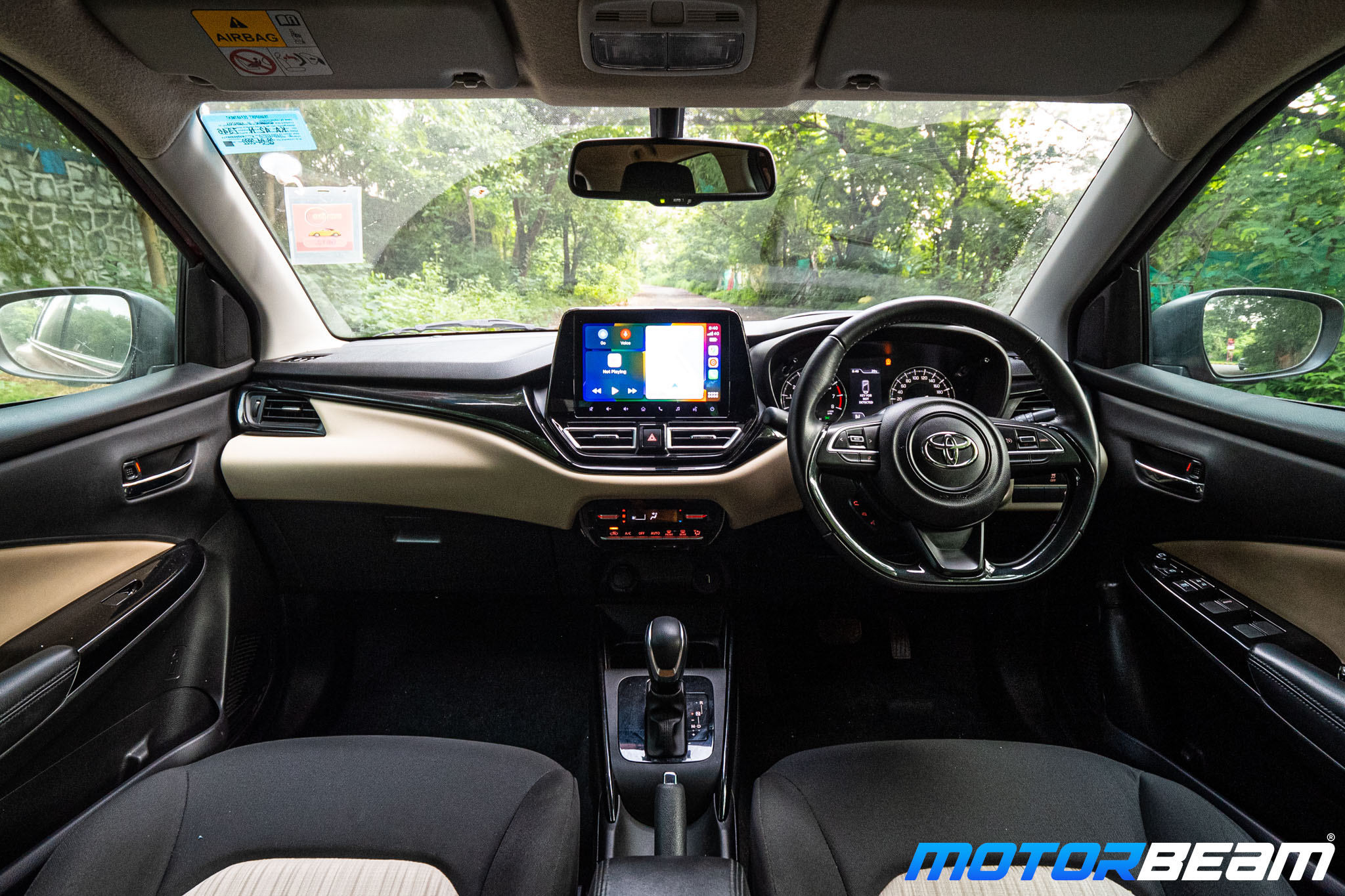 The Glanza is a familiar car and it is very easy to use. The driving position is quite low slung and the ergonomics are just perfect. The armrest, AC controls, touchscreen, etc. everything is within easy reach of the hand and even the dials are very easy to read. The interior looks a little more pleasant than the Baleno's due to the colour theme but the car doesn't get leatherette upholstery, something that rivals like the i20 and Altroz get.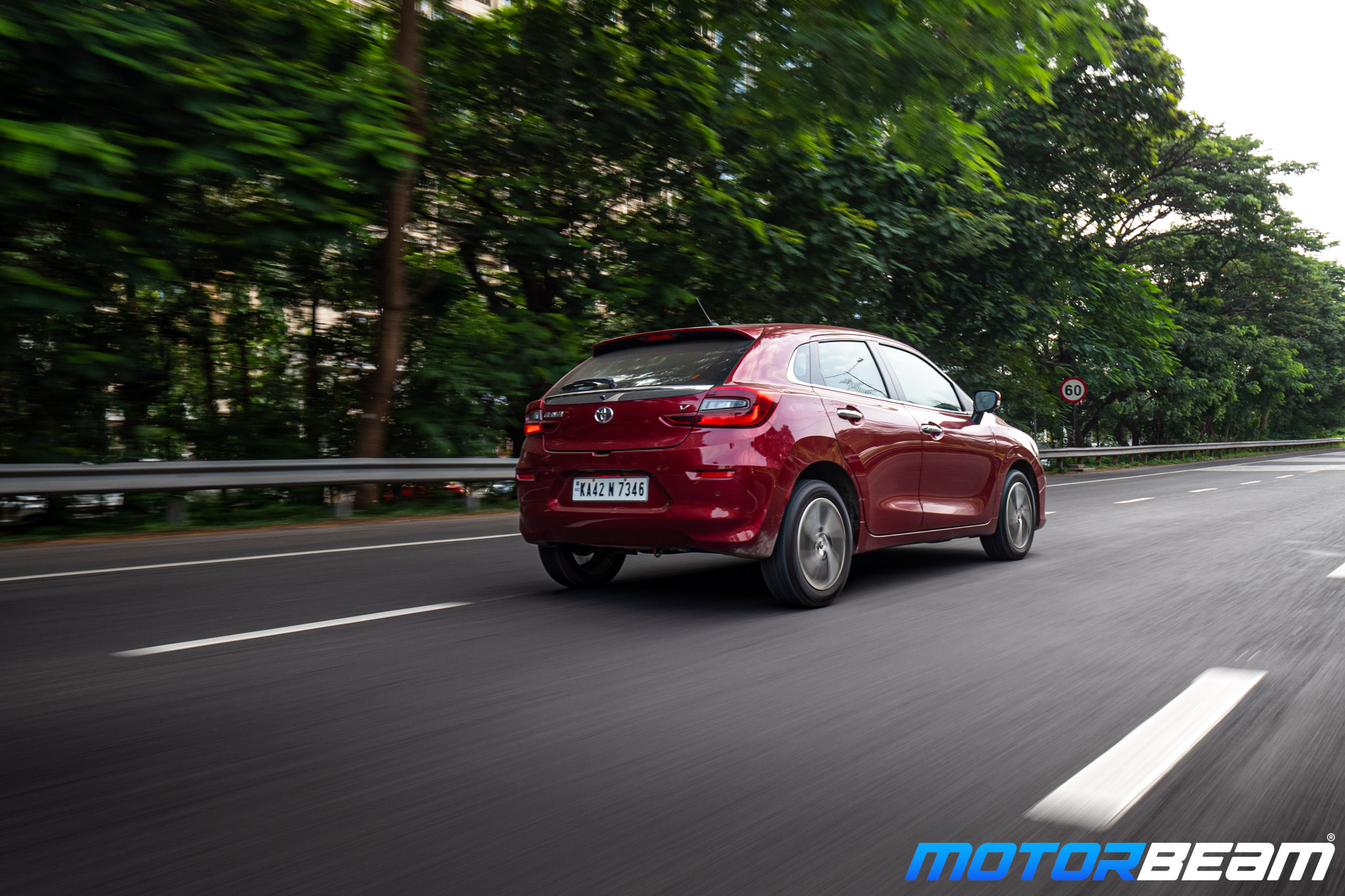 The 1.2-litre K-Series engine is very peppy and while the AMT has its own characteristics, the Glanza feels effortless to drive and I think that's the main purpose of a city commuter. The ride is also quite decent and the vehicle putters around nicely. The steering doesn't self-centre at low speeds so that's something you have to get used to though I feel most people are already accustomed to this characteristic if they have driven any of Maruti's Heartect cars.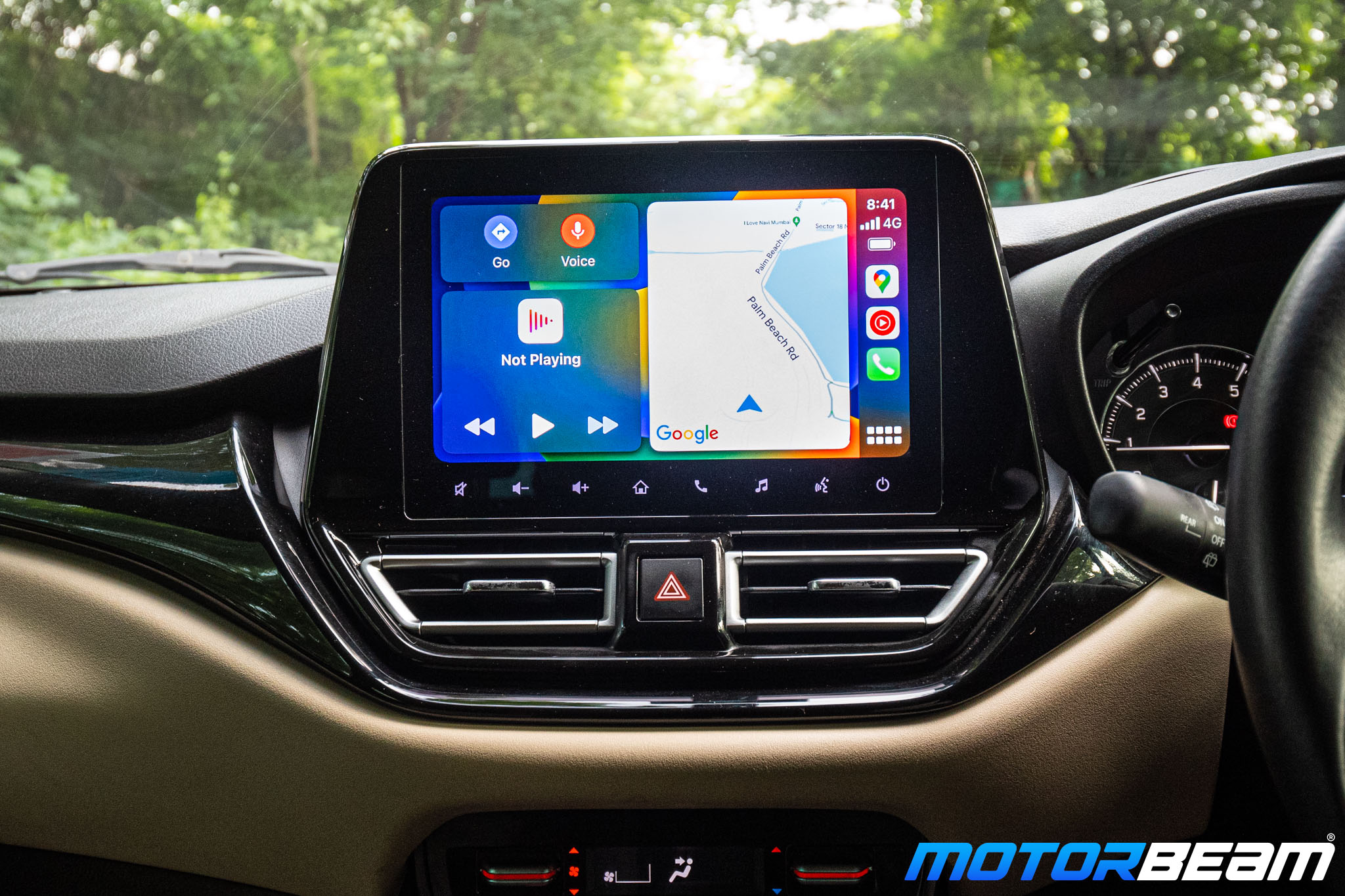 Petrol + automatic usually means fuel consumption will be on the higher side but the Glanza hasn't really disappointed me in this area. In all of these 550 kms, the lowest number I've seen on the MID is 13.8 km/l. We shall do a tank-to-tank calculation and report in the next update. Meanwhile, I'll grab the keys of the car, start using it on a more frequent basis and clock up a good number of kilometres on the ODO this month!