Toyota GT86 That Runs On Ammonia!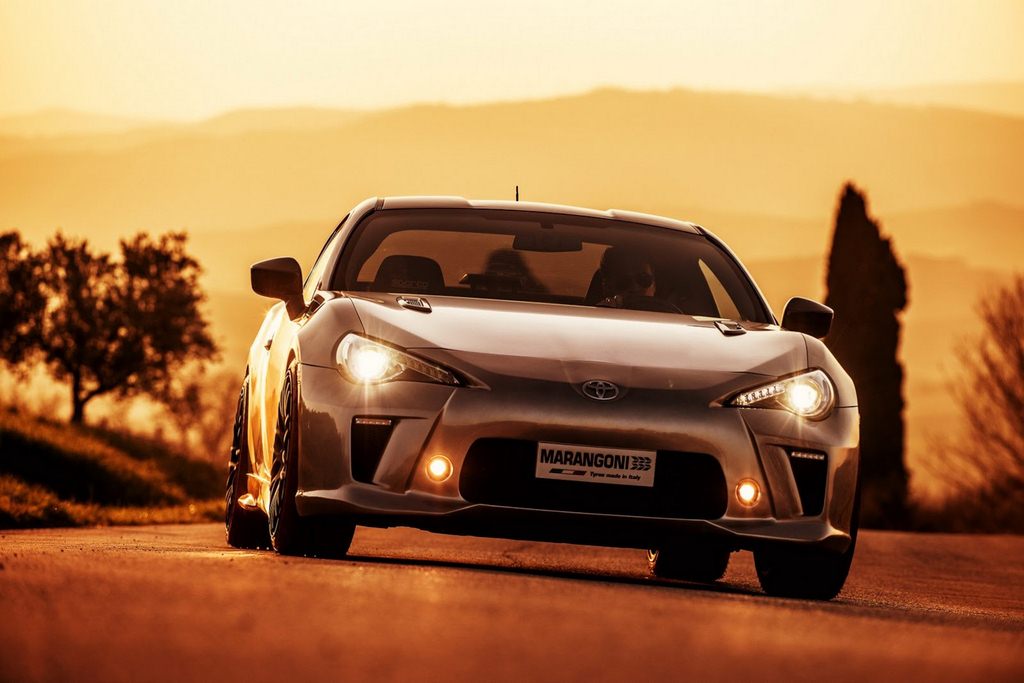 Italian Tyre manufacturer, Marangoni, has showcased a rather special car at the 2013 Geneva Motor Show. It is a special Toyota GT86-R Eco Explorer which runs on ammonia! Marangoni has fitted the car with a Bigas International NH3 system which makes the engine compatible to run with ammonia as well as petrol. The vehicle has been upgraded cosmetically as well to give the GT86 its own personality. The most important feature is that it sports special red coloured, Marangoni M-Power EvoRed tyres.
This Marangoni Toyota GT86-R Eco Explorer gets a special tuning job on the standard boxer engine and boasts 20 more HP totaling 220 HP. The engine runs on ammonia alone, which can be stored in a separate tank, till 2800 RPM, above which it shifts to direct injection and petrol when there is more load on the engine. The company claims that the performance oriented character of the engine remains unchanged as ammonia has a high energy output. Ammonia costs around Rs. 10 abroad for a litre and with a tankful of 30-litres, the car has a range of 180 kms on ammonia alone, making it very cost effective and perfect for city use.
The Marangoni Toyota GT86-R Eco Explorer gets a special body kit made by TRC Italia, which comprises of new bumpers, new bonnet and carbon fibre side skirts and rear diffuser. The Eco Explorer also gets a glossy black roof and black 19-inch alloys shod with the red tyres from Marangoni. The interior gets reworked too, with an Alcantara headliner, Sparco sports seats and carbon fibre trim all over the cabin. There is also an exclusive gear knob for the GT86. Overall this vehicle does appeal to the head and heart at the same time.