Toyota Unveils 3-Wheeled i-Road Concept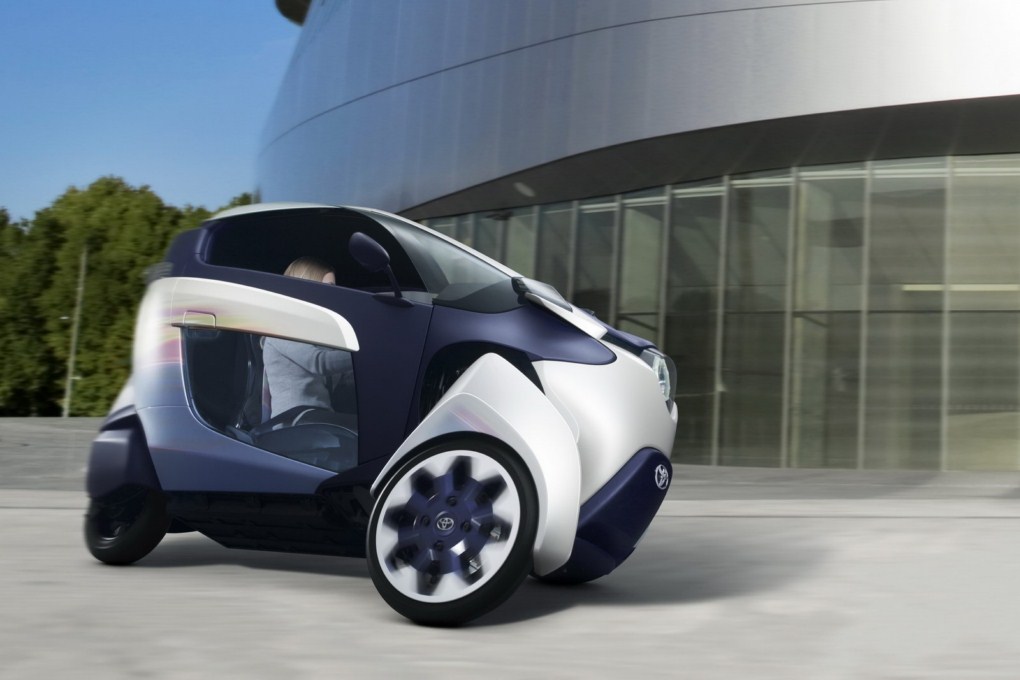 A little unconventional thinking and Toyota has an innovative product to their credit. Categorizing it as a Personal Mobility Vehicle (PMV), Toyota has come up with a narrow concept of an electric two-seater car with seating arrangement at length making it as convenient as maneuvering a bike but with the comfort of a car. The i-Road concept does slightly differ from a car where it has a set of two wheels at the front but only a single wheel at the rear. The advantage of only one wheel at the rear is leaning at corners much like a motorbike.
The lean around the corners capability is made possible with Toyota's "Active Lean" technology which with the help of gyro-sensors balances the vehicle while negotiating a curve taking into consideration factors like steering angle and vehicle speed. We obviously believe the front axle would be flexible in a smart way to enable that lean. The Toyota i-Road electric vehicle is a front-wheel drive powered by two motors, one at each wheel capable of 2 KW of power output (combined around 5 BHP).
On a full charge, which would require about three hours, the no-emission drive can scale about 50 kms of the road. The 3-wheeled i-Road rides on a 1700 mm wheelbase and a total length of 2350 mm. With a width of 850 mm and some 'leaning ability', this vehicle has a turning radius of just 3-metres. Categorize it as any type of vehicle, the i-Road is, much like a car, fully equipped on the inside with a closed bodywork, interior lighting, heating, audio system and Bluetooth connectivity.