Toyota Previews Its Compact Crossover With C-HR Concept
The C-HR concept showcases Toyota's upcoming hybrid compact crossover that will be taking inspiration from the very sporty GT86.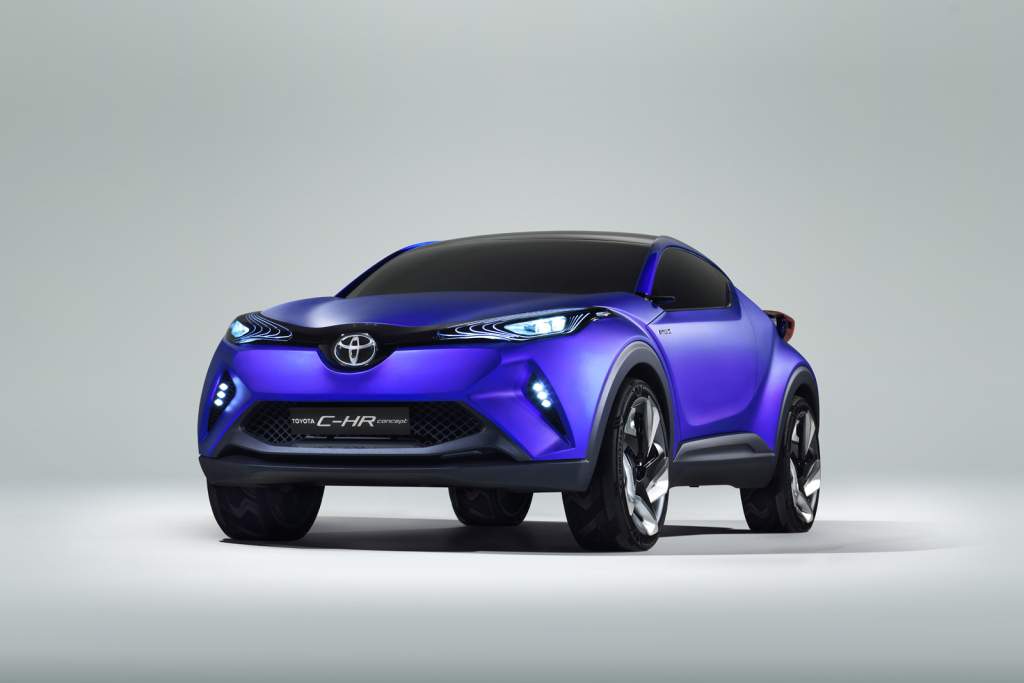 With compact crossovers gaining a lot of attention and moolah for automakers, it is now Toyota that has decided to step into the segment and has showcased the C-HR Crossover Concept study at the ongoing Paris Motor Show. The new concept previews the Japanese automaker's idea of a C-segment compact crossover and is a rendition of the company to build more emotional cars. The compact crossover model will also bring forth the next generation full hybrid powertrain coupled with the overwhelming driving dynamics of Toyota's GT86 sports car.
The C-HR Concept is based on an all-new platform and measures 4350 mm in length, 1850 mm in width and 1500 mm in height and has a wheelbase of 2640 mm. The automaker says that the crossover will come with a lower centre of gravity and increased structural rigidity (from the GT86) that will add to the driving excitement of the crossover. Unfortunately though, the concept does not come with a rear-wheel drive layout like the GT86 and will have power going to the front wheels instead.
Coming to the design, the C-HR Concept showcases a more radical and aggressive approach taken by Toyota, to touch the emotional cords we presume. The aggressive lines extend to the headlights and grille featuring a wing shaped design, while the accentuated wheel arches add a brawny appeal to the concept. The shorter and wider windscreen with the floating tail lights at the rear further adds to the sportier stance of the crossover. Toyota has called the new aggressive look as the diamond styling theme and will be seen on future vehicles coming from the automaker.
The C-HR Concept will be powered by a hybrid powertrain most likely to be shared with the next generation Toyota Prius. The new powertrain is said to deliver a significantly higher fuel efficiency; however, no details on the powertrain or economy figures have been made available as yet. It is believed that the new hybrid powertrain will be compatible with a four-wheel drive system. It will be too early to talk about the launch date but the production version of this Nissan Qashqai rival is expected by 2017.
[youtube:https://www.youtube.com/watch?v=d55-fa_xeak 540 375]