Toyota Recalls 100000 Tundra Trucks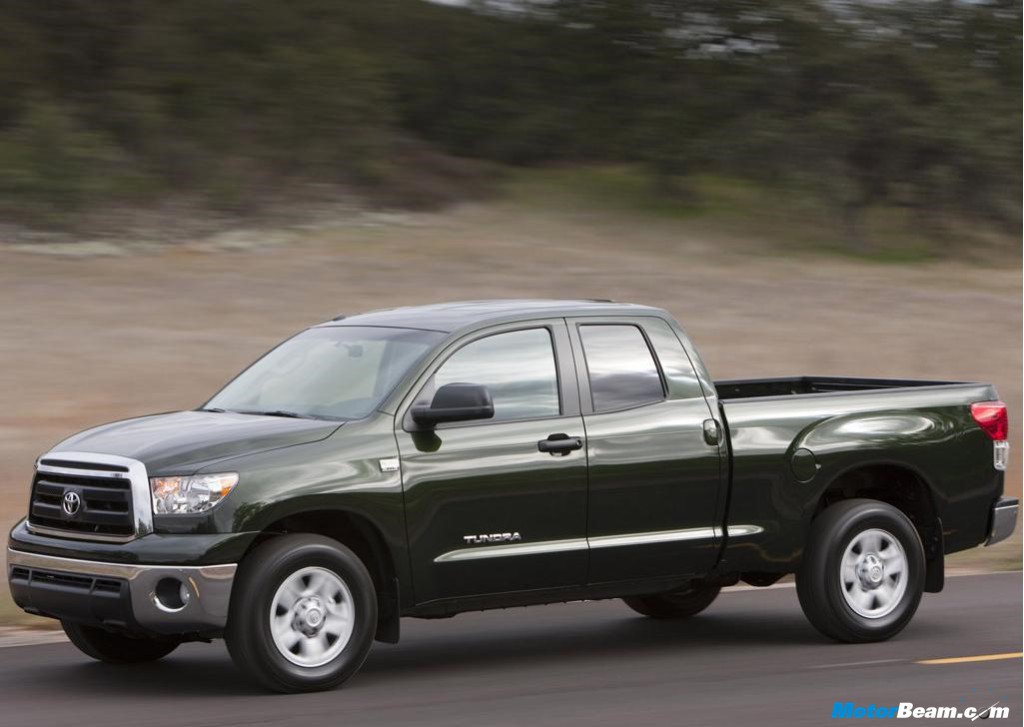 Its official, Toyota has become the world's largest car manufacturer to recall the most number of vehicles in a given year. After several recalls this year, Toyota is now recalling 1,10,000 Toyota Tundra pickup trucks in 20 U.S. states and the District of Columbia.
Road salts can cause excessive corrosion of the Tundra's frame, which holds a spare tire mounted underneath the vehicle. The dislodged spare tires can cause hazards for other vehicles on the road and the corrosion can also damage the rear brake lines and lead to brake system failures.
Tundra owners have been urged to remove the spare tires even before taking the vehicles to dealers for remedy. The recall involves Tundras from models from year 2000 through 2003 that are registered in states where chemical de-icers, such as road salts, are used to treat roadways during the winter. Toyota will contact owners of affected vehicles and ask that they bring the vehicles to a local dealer to be inspected and repaired. Toyota will either replace the damaged portion of the vehicle's frame, or apply a rust-resistant compound to the affected area, depending upon the condition of the corrosion.